New ABC Poll Shows 51 Percent Favor Trump's Removal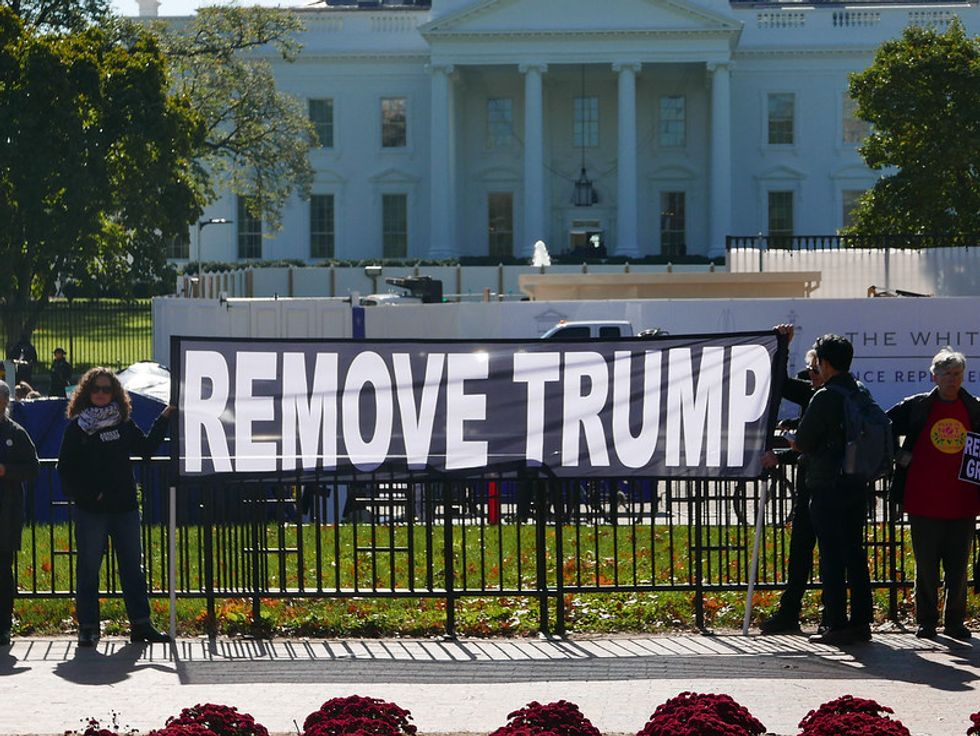 The first week of public impeachment hearings appears to have had a negative impact on Donald Trump, according to a new poll from ABC News.
More than half of Americans, or 51 percent, think Trump should be impeached and removed from office, according to the poll. An even broader 70 percent think it was wrong for Trump to push for Ukraine to investigate his political rivals.
These numbers could spell danger for Trump, as the impeachment inquiry is still in a somewhat early phase.
Some key witnesses — including U.S. Ambassador to the European Union Gordon Sondland, who is alleged to be one of the orchestrators of the plot to pressure Ukraine on investigations — have not yet testified publicly.
Here's what else is happening in impeachment news:
Come back tomorrow for more impeachment news.
Published with permission of The American Independent Foundation.