New Book: McConnell Actively Concealed Russian Incursion In 2016 Election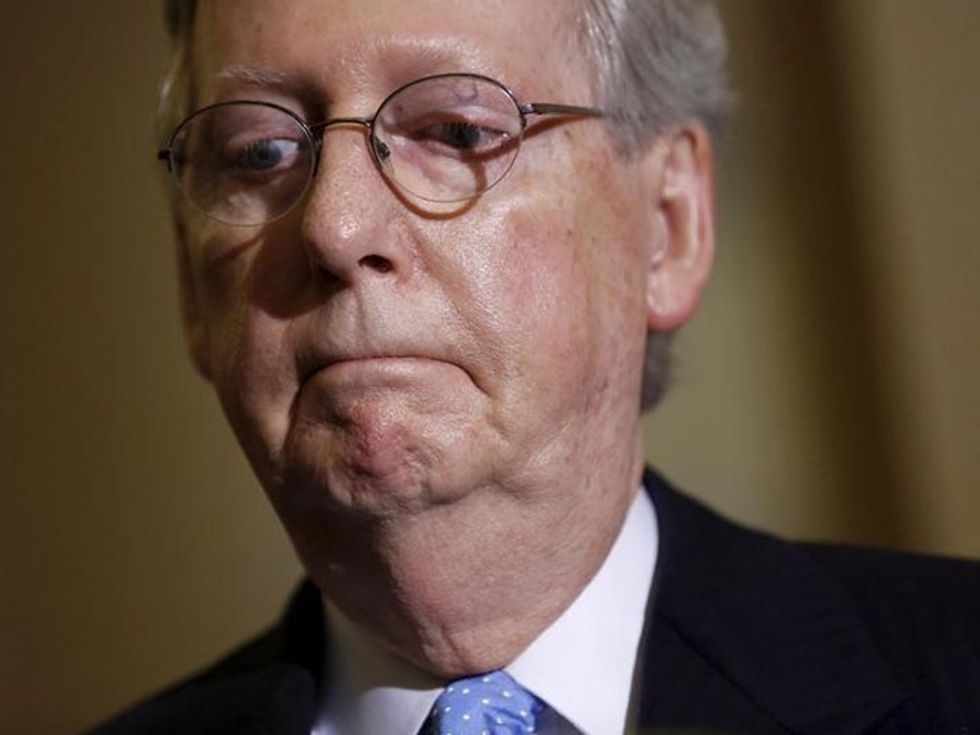 Reprinted with permission from Shareblue.
A new book reveals further details of Senate Majority Leader Mitch McConnell's (R-KY) attempts to undermine the CIA as it raised alarms about Russian attempts to help Trump in the 2016 election.
Russia directly interfered in the 2016 election to influence the outcome. The Russian regime, at the direction of leader Vladimir Putin, sought to help Trump's campaign and deny Hillary Clinton the presidency.
And the Trump campaign, at its highest levels, met with Russian operatives as it sought dirt on Clinton.
With his book "The Apprentice," Washington Post reporter Greg Miller reveals details of a showdown between McConnell and then-CIA director John Brennan.
Miller writes that, after Brennan assembled a meeting to inform congressional leaders of Russian activity, "McConnell seemed to see a greater threat to the election from Brennan than from Russia."
Miller added, "Brennan erupted with anger at McConnell's accusation, and their conversation turned into a shouting match."
On CNN, Miller noted McConnell didn't want the facts about the Russian intrusion "to come out publicly."
Miller said that in the contentious meeting McConnell told Brennan, "If you try to come forward with this, I'm not going to sign on to any public statement that would condemn Russian interference. But I will condemn you and the Obama administration for trying to mess up this election."
Miller's book highlights the Republican approach to the unprecedented attack on an American election. Instead of defending the country, GOP leader McConnell sought to undermine U.S. law enforcement and intelligence as Russians aided the Republican nominee, Trump.
Trump himself has repeatedly dismissed conclusions of multiple intelligence agencies that Russia was in his corner. Trump even attacked American intelligence as he stood shoulder to shoulder with Putin, absolving the Russian regime of blame.
It appears that when Russia attacked, Republicans had their back.
Published with permission of The American Independent.