New Fox Primetime Lineup Taking Bannon's Side In GOP War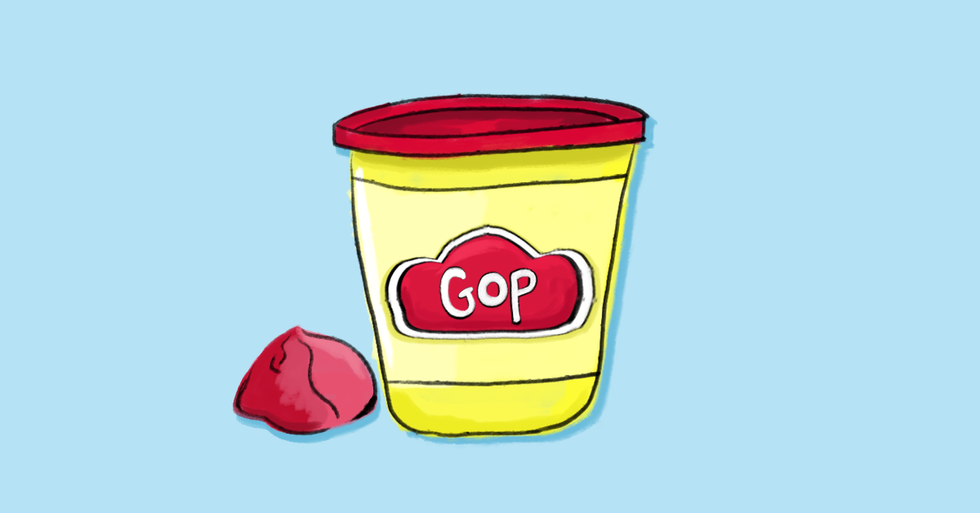 Reprinted with permission from MediaMatters.
Conservative radio host Laura Ingraham, whose prime-time Fox News program debuts in two weeks, will headline a kickoff event tonight for Arizona state Sen. Kelli Ward's insurgent primary campaign against Sen. Jeff Flake (R-AZ), a critic of President Donald Trump.
A ticket to the general reception at the Hilton Scottsdale Report will cost you a $75 donation to Ward's campaign (you'll also get a free copy of Ingraham's new book with admission). But attendees willing to shell out $2,700 will get access to a VIP reception, a signed copy of the book, a photo with the candidate and the radio host, and a shout-out at the event.
It's almost quaint to point out that this sort of openly partisan behavior, relatively normal for a Fox personality, wouldn't come close to passing muster at any other network. But let's set that aside for a moment and consider just how screwed the GOP's leaders may be.
The GOP establishment — including Senate Majority Leader Mitch McConnell (R-KY) — is lining up behind Flake. When Ward ran against Sen. John McCain (R-AZ) in the 2016 GOP primary, she had the help of the most conspiratorial wing of the right-wing press but few resources. She's undoubtedly hoping that supportthis time around from prominent pro-Trump media figures like Ingraham and her colleague Sean Hannity will bring enough exposure to carry the day.
Ward will not be alone. The Republican electorate is angry that the party's promises have yet to materialize. Former White House chief strategist Steve Bannon is trying to channel that rage into far-right primary challenges against half a dozen Republican senators, using the resources of his benefactors the Mercers and the editorial staff of Breitbart.com. Bannon wants McConnell out as majority leader and senators he considers insufficiently loyal to the president out of office. McConnell's allies have largely laughed off Bannon's influence, but no one can ignore the power Fox holds over the GOP electorate.
Ingraham's fundraising jaunt for Ward could mark the beginning of a nightmare scenario for McConnell: Fox hosts using their shows to promote primary challengers to their audience of millions and shape the future of the party. If Ingraham, Hannity, and others at Fox use the network's airwaves to attack Republican senators, host and praise their challengers, and urge their viewers to get behind candidates like Ward, they could pull off a GOP purge that would reshape the party in Trump's image for a generation.
The mechanism is in place; it just needs to be re-aimed.
For decades, Fox has served as the communications arm of the Republican Party. The network is an incubator for GOP talking points, a steady paycheck for former and current party officials, a launching pad for right-wing movements, and the battleground for the party's presidential primaries. It's also proved to be a welcoming environment for the party's candidates to field pillow-soft questions, flog their campaign websites, and ask the Fox audience for donations.
Fox has more credibility with GOP activists and voters than virtually anyone except for Trump himself. And while Trump's election gave the GOP unified control of all the levels of government, the party's failure to pass key legislation and provide sufficiently unceasing support for the president has led to the possibility that the network's power will soon be turned against Republican leaders.
Ingraham's ascension to Fox's prime-time lineup gives the insurgent effort a big boost. Panel shows like The Five don't provide a venue for Republican candidates to promote themselves, while other hosts like Tucker Carlson and his predecessor Bill O'Reilly focus primarily on the culture war, not intraparty fights. Ingraham, by contrast, is keenly interested in Republican Party politics and willing to throw elbows. She regularly uses her platforms to interview, promote, and endorse Republican politicians, she spoke at the 2016 Republican National Convention, and, as in the case of Ward, she raises money for GOP causes.
In 2014, journalists credited Ingraham's early and steady support for Dave Brat's shocking defeat of House Majority Leader Eric Cantor (R-VA). "Few people did more than Ms. Ingraham to propel Mr. Brat, a 49-year-old economics professor who has never held elected office before, from obscurity to national conservative hero," The New York Times reported after his victory. Unsatisfied with Cantor's position on immigration, Ingraham championed Brat's nascent candidacy, endorsed him, appeared at rallies to support his candidacy, headlined a fundraiser to help him raise money, and hosted him on her program. Her effort, in the words of the Times, helped "fill a void left by the absence of support from national Tea Party organizations and boldface Republican Party names."
After championing Trump's presidential run, Ingraham came up short on her bid to become White House press secretary, then considered her own run for Senate. But the cancellation of Fox host Eric Bolling's show following reports that he had sexually harassed colleagues opened up room in the network schedule for Ingraham, a longtime Fox contributor, to get her own prime-time program. Now she has a new opportunity to try to repeat the Brat insurgency on a bigger stage.
"It's time for a new generation of conservatives," Ingraham said on Fox last week. "We've tried the establishment Republican things — it hasn't won since 2004 nationally. So that — the Bush GOP — is over. I mean, they might not know it yet, but it's over." That means senators like Flake are out, and candidates like Ward — whom Ingraham endorsed in August as "a stalwart supporter of this president" — are in.
Ingraham will likely be joined in this anti-establishment effort by Hannity, another fervent Trump supporter who considers the "weak," "timid," "spineless," "feckless" establishment Republicans little better than the Democrats who openly oppose the president. In recent months, Hannity has become increasingly critical of McConnell, even suggesting that it is time for him to step down. Hannity endorsed Ward on his radio program in August, pointed out that he had hosted her in 2016, and promised her his "support."
Some conservatives warned in 2016, after Fox's heavy promotion of Trump helped him vanquish the field of primary candidates, that right-wing media's power had become too great, creating an echo chamber that divorced the party's voters from reality. According to these critics, the movement's leading media players, — especially Fox hosts like Hannity — were more interested in their own bombast and bottom lines than in growing a responsible, sane political movement. Some hoped that a Trump defeat in the general election would lead to a reckoning that would diminish their influence.
But Trump won, and the Hannitys and Ingrahams are more powerful than ever. And if they start using the power of the Fox megaphone to target Republican senators, they'll be shaping the GOP like never before.


Header image by Sarah Wasko / Media Matters