New U.S. Moscow Envoy Says 'Happy' To Start Work
@AFP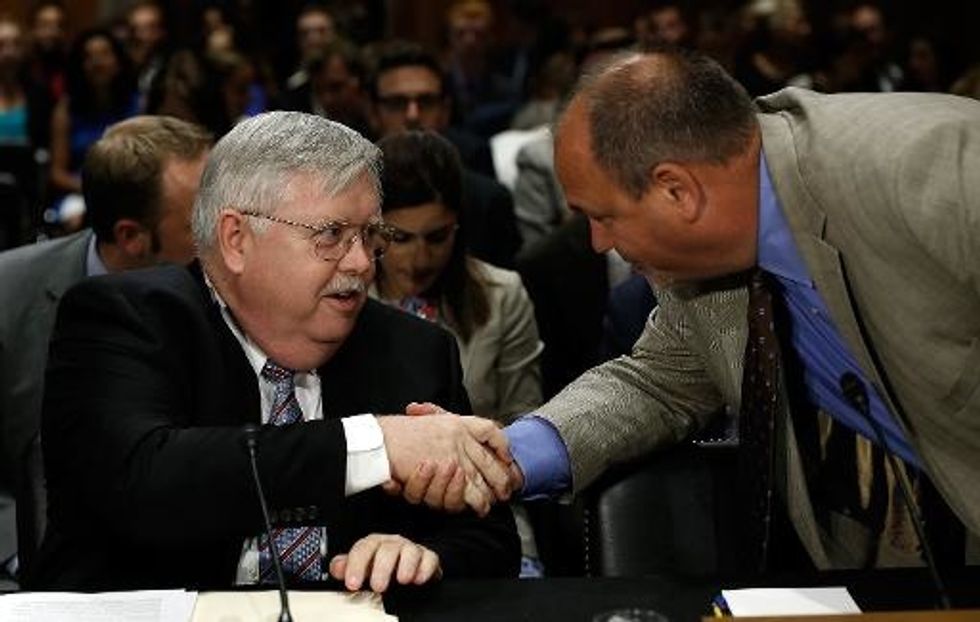 Moscow (AFP) — Washington's new Moscow envoy John Tefft swiftly took to Twitter upon arrival in Russia, saying on Friday that he was looking forward to what promises to be a tricky job.
"I am very happy to be back in Russia," Tefft, known for supporting the pro-Western aspirations of former Soviet states, said on the U.S. embassy's Twitter account in Russian.
"I am looking forward to interacting and working with Russians representing all strata of society."
Tefft was deputy chief of mission at the U.S. embassy in Moscow from 1996 to 1999.
He is taking over the top job at a hugely sensitive time, with Moscow and Washington locked in a tug-of-war over the fate of ex-Soviet Ukraine, and Washington threatening Russia with fresh sanctions.
Previously he served as U.S. ambassador to Ukraine from 2009 to 2013 and was Washington's representative in Georgia during its five-day war with Russia in 2008.
By addressing Russians on Twitter, Tefft seems to be following in the footsteps of his predecessor Michael McFaul who abruptly quit Russia in February after just two years on the job.
McFaul, a university professor on leave from Stanford, frequently angered Russian authorities with his tweets and meetings with the Russian opposition.
A U.S. embassy spokesman confirmed on Friday that Tefft had arrived in Russia but would not comment on his planned public engagements.
"Ambassador Tefft has arrived in Moscow," embassy spokesman Will Stevens told AFP in written comments.
"He plans on presenting his credentials to the government soon," added Stevens.
President Vladimir Putin's top foreign policy aide, Yury Ushakov, has described Tefft as a "first-class diplomat", adding that the veteran diplomat's previous postings had not gone unnoticed.
AFP Photo/Win Mcnamee
Interested in national news? Sign up for our daily email newsletter!