New White House Comms Director Covered Up Massive Sexual Harassment At Fox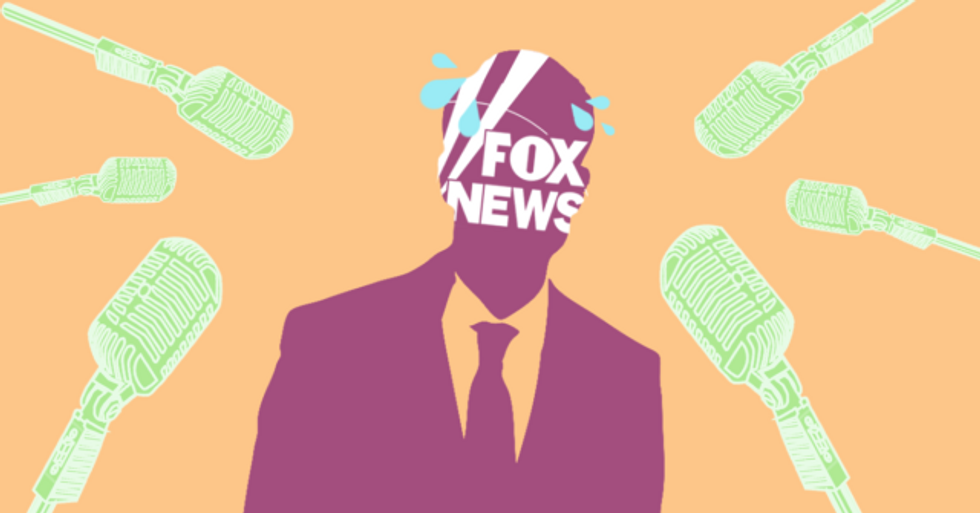 Reprinted with permission from Shareblue.
Trump has found his new communications director, and it's Bill Shine — the former co-president of Fox News who resigned in disgrace last year over allegations that he covered up for Roger Ailes' and Bill O'Reilly's sexual abuse of women.
It sounds like the perfect fit for Trump, in the worst possible way.
A president who is obsessed with his coverage on Fox News will be advised by a former Fox News head honcho who knows how the network operates from the inside.
And a serial abuser of women will get a top adviser who is an old pro at covering for serial abusers of women.
The allegations against Shine are shocking. He hasn't been accused of sexual assault or harassment himself, but he's been named in multiple lawsuits alleging that he helped facilitate or cover up sexual harassment at Fox News.
He is accused of arranging clandestine meetings between Roger Ailes and the woman he abused for 20 years, Laurie Luhn; calling Luhn's father to try to get her committed to a mental institution; electronically surveilling former host Andrea Tantaros and pressuring her to drop her sexual harassment claims; and covering up for Bill O'Reilly when the network secretly paid out millions of dollars to settle sexual harassment claims on his behalf.
Trump also tends to surround himself with a lot of advisers who have a history of sexual misconduct, like former White House staff secretary Rob Porter, former adviser Steve Bannon, former campaign manager Corey Lewandowski, and former labor secretary nominee Andrew Puzder.
But even if they have a lot in common, Bill Shine is in for a rude awakening if he thinks he can manage Trump the way he used to manage his anchors.
Fox News is known for its intense message discipline, even (and especially) when that message totally contradicts reality.
Sure, Trump is great at contradicting reality with his constant lies — but he's also great at contradicting his own advisers, constantly changing his story, and throwing White House communications into chaos.
Even John Kelly, a retired Marine general, has given up on keeping Trump in line.
Shine will be the sixth White House communications director in 18 months. That list includes Anthony Scaramucci, who famously flamed out after just 10 days.
In the four months since his former right-hand woman Hope Hicks resigned, Trump has been acting as his own communications director — which has led to such memorable moments as Trump's deranged, unplanned interview with Fox and Friends on the White House lawn.
Shine will fit right in with Trump's misogynistic, shallowly media-obsessed White House. But it probably won't be long before he wants out.
Published with permission of The American Independent.
Header image by Sarah Wasko / Media Matters