New York Blast Death Toll Rises To Seven
@AFP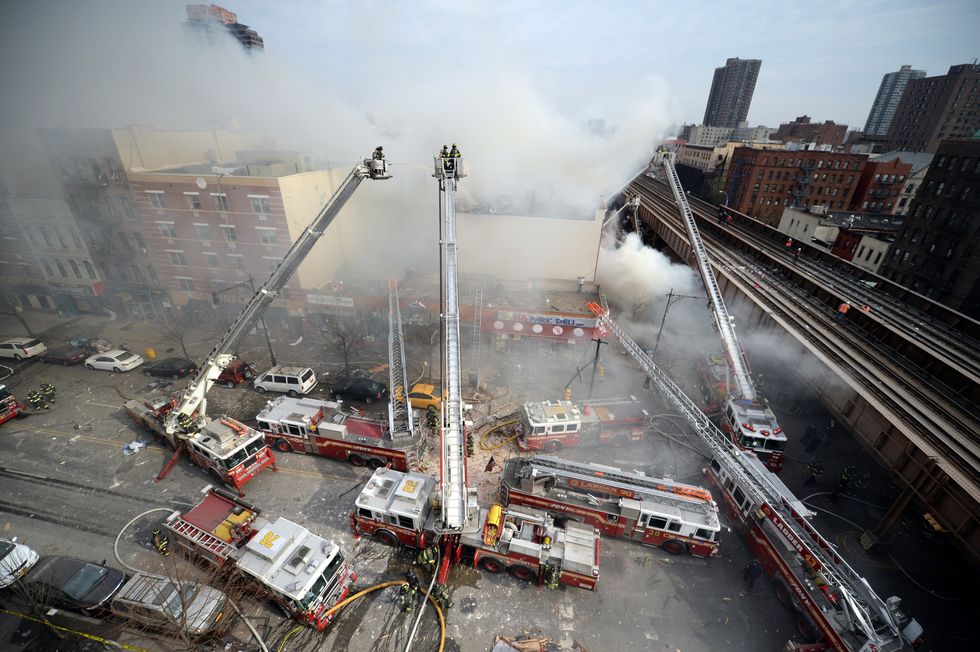 New York (AFP) – The death toll from a thunderous gas explosion rose to seven on Thursday as rescue workers combed through the rubble of two flattened Manhattan apartment buildings.
A spokesman for the New York Police Department told AFP four women and three men had been found dead at the scene of Wednesday's building collapse in East Harlem.
Three of the women were aged 21, 44 and 67. Police said all the dead were recovered at the scene and that the number still unaccounted for was being verified.
In total, 68 people were injured in the explosion, including those treated by first responders, police said. Hospital officials had put the figure at 63.
The Mexican foreign ministry said two women among the dead were Mexicans, along with one of those injured.
Wednesday's 9:30 am explosion sparked inevitable reminders for some New Yorkers of the 9/11 terror attacks in 2001 that brought down the Twin Towers.
Other witnesses said it felt like an earthquake, describing how they were knocked to the floor.
Mayor Bill de Blasio called the incident "a tragedy of the worst kind" because the smell of gas was detected "but there was no indication in time to save people."
As dawn approached, around 100 firefighters were on the scene, as well as police and emergency rescue teams, Fire Department spokesman Michael Parrella told AFP.
Where the apartment buildings once stood were piles of twisted metal, thick white smoke and dusty rubble — a scene of utter devastation that witnesses likened to a war zone.
There were 15 apartments in the two buildings that collapsed, de Blasio told reporters.
Jazzmen Arzuaga, 30, said she was at work when her wife rang to tell her what had happened.
"She called me and told me 'Oh my God, you need to come home now, it's like World War II, people are dying, there was an explosion.' I just literally ran," she said.

The couple live across the street from the blast site.
Arzuaga's wife Jay Virgo, also 30, said she was lying in bed when the blast threw her to the floor.
"There was glass everywhere, huge pieces of glass. It just looked crazy," she said.
Firefighters took hours on Wednesday to extinguish the heavy fire at 116th Street and Park Avenue, a mainly Latino community in northern Manhattan.
Around 15 minutes before the blast, energy company Con Edison received a call from an adjoining building alerting maintenance staff to the smell of gas.
– 'Tremendous' anxiety –
It was the first deadly disaster of its kind to strike the city of eight million since de Blasio took office in January and may raise concerns about safety in less affluent neighborhoods.
"There is a tremendous amount of anxiety, but suffice it to say that every effort is being expended to locate each and every one of these (missing) individuals," the mayor said.
Four different hospitals told AFP they treated a total of 63 people, the vast majority with minor injuries.
Mount Sinai hospital said Wednesday it was treating a woman with head trauma who was in critical but stable condition.
The blast forced the suspension of train services in and out of Grand Central Station in midtown Manhattan for part of the day.
Anthony Behar/Sipa USA/MCT