New York Police Chief Pledges To Reduce 'Stop-And-Frisk'
@AFP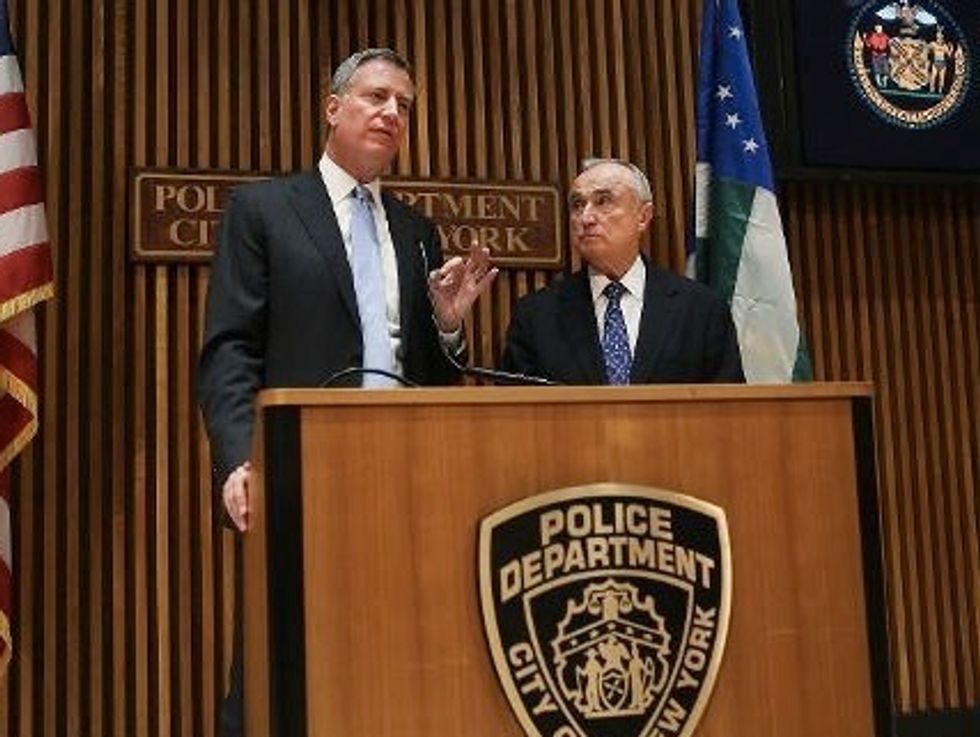 New York (AFP) – New York's new police chief, internationally respected "supercop" Bill Bratton, promised Thursday to reduce the controversial stops and searches that mainly target blacks and latinos.
Bratton, 66, who already held the post in the 1990s, was chosen by Mayor Bill de Blasio, who took office January 1.
He took over Thursday from Ray Kelly, who ran the NYPD for more than a decade starting in 2002, during mayor Michael Bloomberg's three terms in city hall.
Bratton said he plans to reduce the city's use of the unpopular stop-and-frisk practice, which allows police to spontaneously question and search people on the street.
"There is a divergence of opinion about this issue with the former commissioner. I'm quite comfortable we can have less and achieve the same results," Bratton said.
"I think we can find the right amount where we have a safe city, and communities and police that respect each other."
Bratton is the only person ever to have led the police forces in both of the two largest U.S. cities, New York and Los Angeles.
He was a key figure in imposing "zero tolerance" policing credited with slashing crime in New York in the 1990s.
Crime in Los Angeles fell by 54 percent during his tenure from 2002 to 2009, according to De Blasio.
His return to the helm of the largest police force in the country comes under very different circumstances, with crime at historic lows — just 333 murders were recorded in 2013, the lowest number in 50 years.
Bratton is tasked with helping restore the relationship between the police and the public, amid widespread sentiment that the force uses racial profiling.
In 2011, police made nearly 700,000 stops with almost 90 percent of those questioned found innocent, according to police statistics. And 87 percent of those stopped were black and latino, the statistics showed.
De Blasio, a Democrat, has been a harsh critic of the policy and made it one of the key points of his election campaign.
The courts are currently debating whether the practice is constitutional.
AFP Photo/Spencer Platt