Advertising
Start your day with National Memo Newsletter
Know first.
The opinions that matter. Delivered to your inbox every morning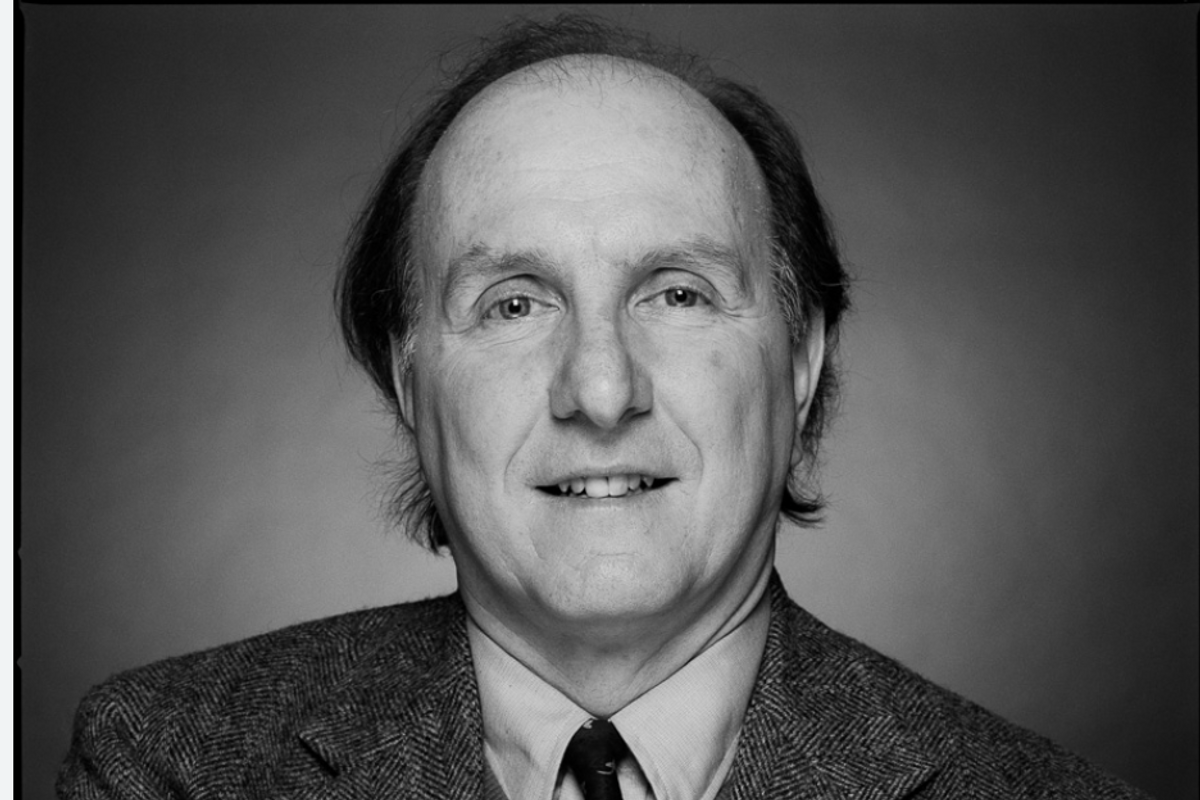 Photo by Robin Holland
If on Tuesday you were standing over the grave of Village Voice investigative reporter Wayne Barrett, you could have heard the sigh of contentment through six feet of soil. Justice Arthur F. Engoron issued a ruling that Donald Trump had committed fraud "persistently" by inflating the value of his real estate assets by as much as $2.2 billion in a scheme to defraud banks and insurance companies so that he would receive better loan interest rates and lower insurance premiums than he would have, had he stated his net worth accurately on his financial statements.
In articles for the Voice and later in his 1991 book, Trump: The Deals and the Downfall, Barrett reported on Trump's lies and inflated ego and net worth at a time when the New York Times, Daily News, and New York Post, not to mention the Wall Street Journal (which should have established a Trump Bureau just to deal with the con man) were still covering his divorces, girlfriends, nightclubbing and helping him promote Trump-branded merchandise like his short-lived Trump airline and Trump vodka. Everyone was buying Trump's image manipulation but Barrett.
\When Trump discovered that Barrett had been spending days in the offices of the State Urban Development Corporation poring through records of Trump's real estate transactions, he called Barrett and, assuming that he could bluster past him the way he had dealt with other reporters, invited Barrett to interview him. Barrett conducted the interviews in Trump's gilded triplex apartment in Trump Tower. Asked by a friend after the interviews were over what Trump's apartment was like, Barrett replied, "Big."
Later, when Trump realized Barrett had seen through him and was reporting the real numbers of Trump's business dealings, not the stories Trump told about them, he offered Barrett a free apartment in Trump Tower. When that bribe didn't work, he sicced the unscrupulous attorney Roy Cohn on him.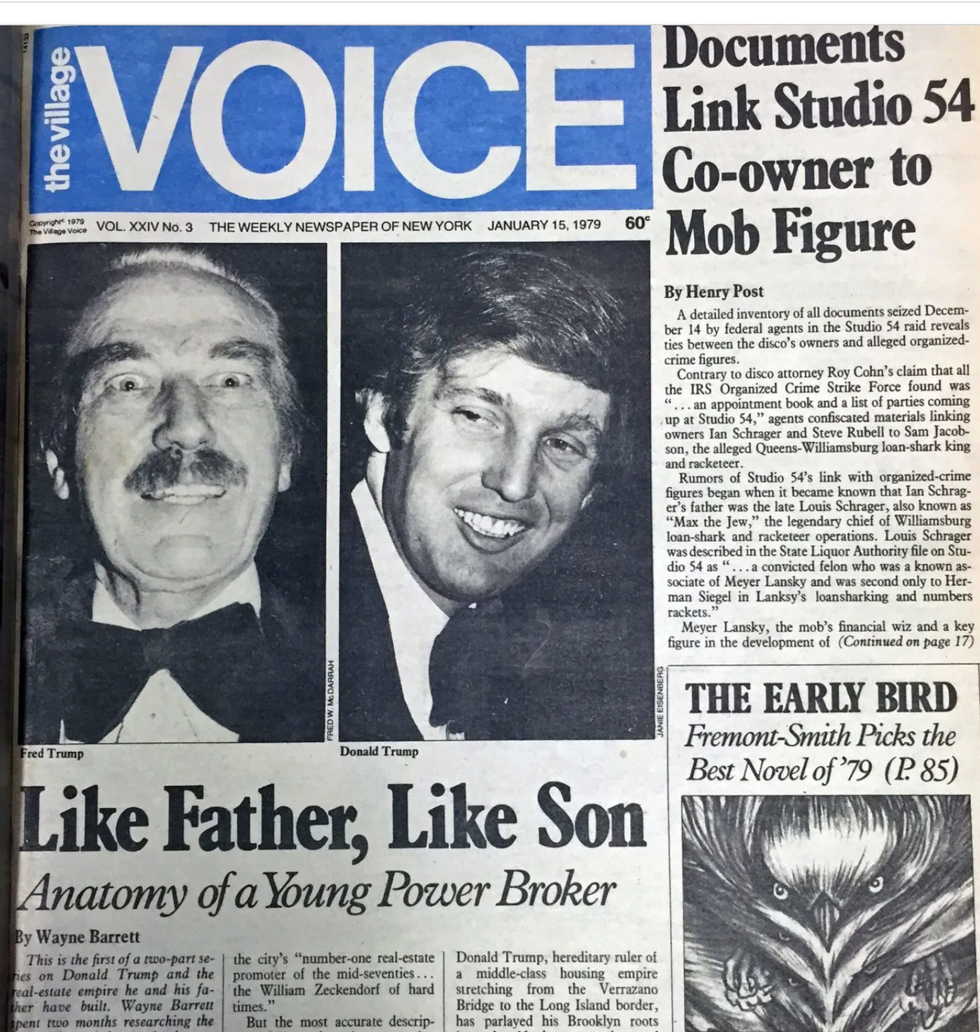 The cover of the Village Voice newspaper on January 15, 1979
Now Judge Engoron has ruled that Trump, two of his children, Eric and Donald Jr., and two of his top employees and the Trump Organization itself committed ten years of fraud between 2011 and 2021. His ruling on Tuesday revoked the business licenses of several of Trump's companies and put them in receivership. The trial that will begin next Monday on the specific acts of fraud that occurred will assign responsibility and determine the level of fines the judge will impose. An appeals court today denied Trump's request for a stay of the trial.
Trump flew into a rage on Truth Social yesterday, calling the judge who will continue to oversee the case on Monday and will eventually issue a decision on how much he and his sons and the Trump Organization will be fined, "a political hack judge." That should help him.
See if this assessment of Trump way back in the 70's and 80's by Barrett doesn't ring a bell: "He had prided himself on never having met a public official, a banker, a lawyer, a reporter, or a prosecutor he couldn't seduce. Some he owned, and others he merely manipulated. As he saw it, it was not just that everyone had a price, it was that he knew what the price was. He believed he could look across a table and compute the price, then move on to another table and borrow the money to pay it. 'Everybody tries to get some money' was his assessment in one unpublished interview of what motivates the people he dealt with. It was his one-sentence summary of human nature."
When Trump was elected president in 2016, papers like the Times and the Washington Post began reporting on some of the people Trump had cheated over the years, like contractors who worked on his apartment buildings and casinos. Those stories devolved into what I like to call "everybody knows" stories about Trump. Everybody knows he harassed women and cheated on his wives. Everybody knows about his crooked real estate dealings. Everybody knows he is an inveterate liar and cheat. Now a New York State judge has ruled that Trump and his companies spent years committing fraud, confirming what everyone said they knew, but only Wayne Barrett reported.
All of the newspapers and TV stations and talk shows that promoted Trump for so many years without lifting the rock that he lived under should take a look in the mirror and consider Wayne's comment about Trump on the day after he was elected president in 2016: "Shamelessness is a skill."
Trump is going to learn over the coming months and years that it may be a skill, but it wasn't a defense against the muckraking of Wayne Barrett, and it's not a defense in a court of law.
Lucian K. Truscott IV, a graduate of West Point, has had a 50-year career as a journalist, novelist, and screenwriter. He has covered Watergate, the Stonewall riots, and wars in Lebanon, Iraq, and Afghanistan. He is also the author of five bestselling novels. You can subscribe to his daily columns at luciantruscott.substack.com and follow him on Twitter @LucianKTruscott and on Facebook at Lucian K. Truscott IV.
Please consider subscribing to Lucian Truscott Newsletter, from which this is reprinted with permission.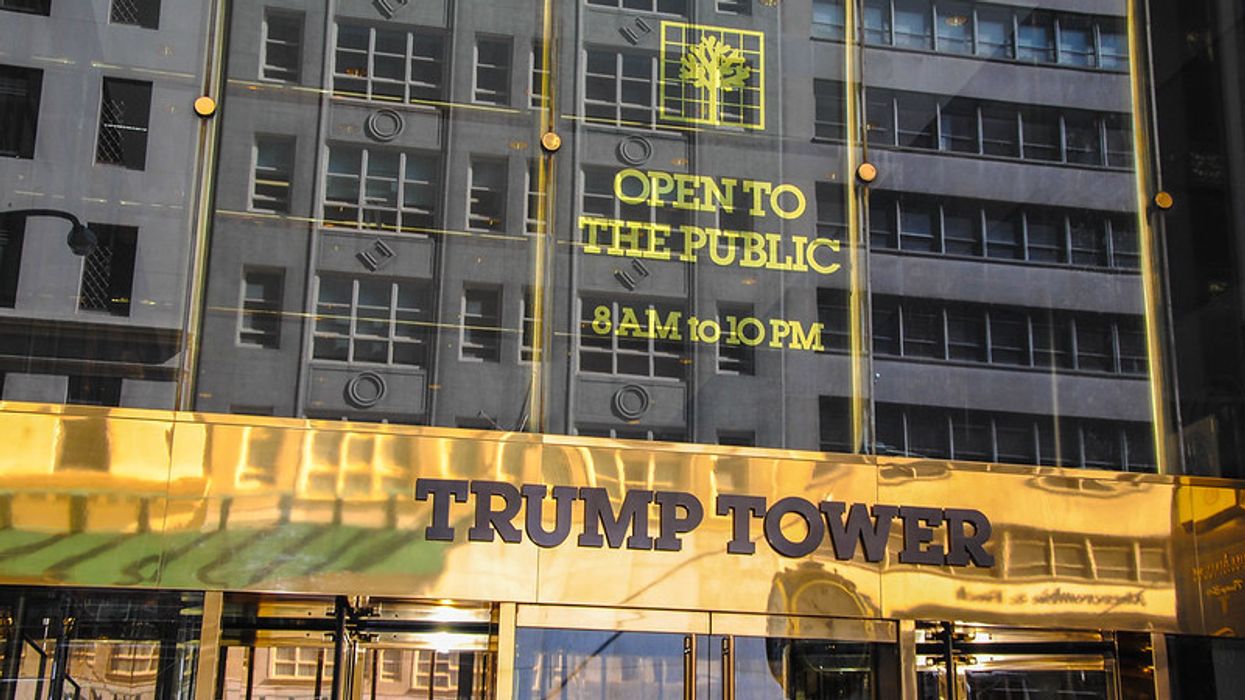 Donald Trump
Reprinted with permission from DCReport
Donald Trump is no longer in business.
Worse, the self-proclaimed multibillionaire may soon be personally bankrupt as a result, stripped of just about everything because for years he engaged in calculated bank fraud and insurance fraud by inflating the value of his properties, a judge ruled Tuesday.
His gaudy Trump Tower apartment, his golf courses, his Boeing 757 jet and even Mar-a-Lago could all be disposed of by a court-appointed monitor, leaving Trump with not much more than his pensions as a one term president and a television performer.
A New York State judge on Tuesday cancelled all of the business licenses for the Trump Organization and its 500 or so subsidiary companies and partnerships after finding that Trump used them to, along with his older two sons, commit fraud.
Under the New York General Business Law you can only do business in your own name as a sole proprietor or with a business license, which the state calls a "business certificate." All of Trump's businesses were corporations or partnerships that require business certificates.
The civil fraud case was brought by Letitia James, the elected attorney general of New York State.
The evidence and the issues were so clear cut, Judge Arthur F. Engoron ruled on Tuesday, that there was no reason to waste the court's time trying them.
In a 35-page decision, Judge Engoron also excoriated Trump and his lawyers for making nonsense arguments, so badly misquoting legal cases that they turned the law upside down, and other legal misconduct.
Five Trump lawyers were each fined $7,500 for making "frivolous" arguments.
A judge calling a lawyer's argument "frivolous" is the equivalent of saying it is no better than nonsense from a drunk in a bar, as I teach my Syracuse University College of Law students.
Those lawyers may well find it wise to hire their own lawyers as Judge Engoron's findings could form the basis of disbarment proceedings, something already underway against Trump lawyers Rudy Giuliani, the former federal prosecutor, and John Eastman, a former dean of the Chapman University School of Law in Orange, Calif.
In 2015 Trump claimed his net worth was north of $10 billion. When he became president, he asked if he could file his federally required financial disclosure statements without signing them under penalty of perjury. That request was denied. The statement Trump then filed, by my counting, showed a net worth of not much more than $1 billion, but was based on fantastical assertions of value.
News organizations, except DCReport, told their audiences next to nothing about how from June 2015 to January 2017 Trump's claimed net worth fell by roughly 90 percent.
Trump will, of course, appeal. He is already suing the judge, so far without success.
I give Trump's chances of prevailing on appeal at somewhere between zero and nothing except perhaps on some minor procedural point, which you can be sure Trump will describe as complete vindication.
The summary judgement decision Tuesday was partial, however.
A non-jury trial before Judge Engoron next week will determine how much Trump will be fined for his years of bank fraud and insurance fraud.
Barring a highly unlikely reversal by an appeals court, Trump's business assets eventually will be liquidated since he cannot operate them without a business license. Retired Judge Barbara Jones was appointed to monitor the assets, an arrangement not unlike the court-supervised liquidation of a bankrupt company or the assets of a drug lord.
Creditors, any fines due the state because of the fraud, and taxes will be paid first from sales of Trump properties.
The various properties are likely to be sold at fire sale prices and certainly not for top dollar when liquidation begins, probably after all appeals are exhausted.
Among these properties is the portion of Trump Tower that Trump still owns and leases to businesses as office and retail space; his own triplex apartment there; his golf courses; and Mar-a-Lago, the Florida mansion he bought in a corrupt mortgage deal decades ago. He also has deals to license his name on buildings and businesses, which similarly he can no longer operate and whose profits he must give up.
The fact that Trump assigned values two, four, ten times and more above their actual values indicates that once all of the priority bills are paid there will be little to nothing left for Trump.
Trump, for example, has claimed that his Westchester County mansion north of Manhattan was worth close to $300 million, ten times the highest valuation by appraisers and bankers. Even those valuations may be inflated because of restrictions on developing the 30-acre property with more mansions.
Trump asserted in annual financial summaries that his gaudy Trump Tower triplex was about 30,000 square feet when it is closer to 10,000 square feet, testimony showed. He also valued the residence at as much as $200 million more than its highest appraised value.
The judge noted that these were not small differences that might be due to an apartment having, for example, an odd shape.
Trump of course will appeal. Trump always insists he has done nothing wrong and in this civil matter is the victim of a judge who doesn't know the law. It's a laughable argument.
Trump, in his own mind, can do and never has done anything wrong. Indeed, in 2016 he told a radio show host that as a Christian he has never asked for godly forgiveness because he has never done anything in his life that would require seeking forgiveness. No actual Christian would say that, nor would a Christian say, as Trump has many times, that his life philosophy is a single word: revenge.
When Trump was deposed by the state attorney general's litigators, he cited his Fifth Amendment right against self-incrimination hundreds of times.
He also asserted that his annual financial statements were meaningless and everyone in the banking and insurance fields knew to pay them no heed so the judge shouldn't either.
Judge Engoron rejected the idea that one can put out financial statements that are meaningless. As Judge Engoron wrote about the fantastical financial valuations and bizarre and baseless arguments Trump made in court:
"In defendants' world rent-regulated apartments are worth the same as unregulated apartments; restricted land is worth the same as unrestricted land; restrictions can evaporate into thin air. That is a fantasy world, not the real world."
The carefully written 35-page decision by Judge Engoron is known as a partial summary judgment. The judge found that on most of the civil fraud case brought by Letitia James, the state attorney general, there were no issues in dispute because James got the law and the facts exactly right and Trump had nothing but distortions, lies and baseless denials.
The principal issue to be decided at a trial scheduled to start Monday, Oct. 2, is how much Trump will be fined.
Trump also argued that since he paid his bank loans and insurance premiums on time no one was hurt. He argued against "restitution."
The judge noted that the case is not about restitution but disgorging ill-got gains.
Here's the analogy I will teach my students: Suppose your employer is closing for a day and when business is done you swipe $100 from the cash register, go to the racetrack, make a winning bet and before business resumes you put back $100.
You still committed a crime and if get caught you forfeit the track winnings as the proceeds of your ill-got gain — that's disgorgement.
Trump also made the ludicrous claim that the state attorney general had no power to sue him, that she lacked what the law calls "standing" to file a case because she was not harmed.
Judge Engoron noted that state law specifically authorizes the attorney general to sue in such cases on behalf of the people of the state.
The fact is that Trump's bizarre, fact-free, and frivolous arguments may enthrall those who see him as their hero or savior, but in a court of law all Trump could present was distortions, lies, and childish nonsense.
David Cay Johnston, a former columnist for The National Memo, co-founded DCReport. He is a best-selling author, investigative journalist and former reporter for The New York Times, where he won a Pulitzer Prize in 2001. He teaches at Syracuse University College of Law