'No Charges Are Appropriate': FBI Director Comey Explains Investigation Findings
@reuters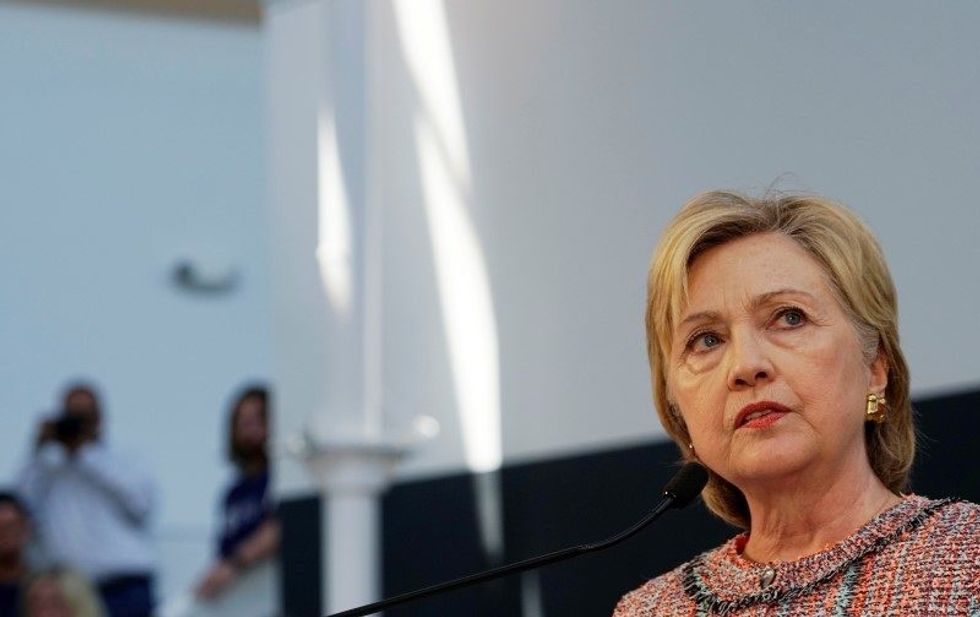 This is a developing story and we will update it as more information becomes available.
WASHINGTON (Reuters) – The FBI will recommend to the Justice Department that no prosecution is warranted as a result of its yearlong investigation into Hillary Clinton's use of a private email server while secretary of state, agency Director James Comey said on Tuesday.
Comey said the probe found there was evidence of extremely careless handling of emails by Clinton, now the presumptive Democratic presidential nominee, and that at least 110 emails contained classified information at the time they were sent.
But he said the FBI's judgment was that "no reasonable prosecutor" would bring charges against Clinton, who had a voluntary 3-1/2-hour interview with the Federal Bureau of Investigation on Saturday in Washington.
"Although the Department of Justice makes final decisions on matters like this, we are expressing to Justice our view that no charges are appropriate in this case," Comey told reporters in Washington.
Comey said, however, there was "evidence of potential violations of the statutes regarding the handling of classified information."
The FBI has been investigating whether Clinton broke the law as result of a personal email server kept in her Chappaqua, New York, home while she was secretary of state from 2009 to 2013. One of the questions is whether she mishandled classified information on the server.
The investigation has dogged Clinton's campaign for the past year, as she and her staff struggled to respond to accusations that her use of the server in violation of State Department protocol indicated she was untrustworthy and considered herself above the law.
Republican presidential candidate Donald Trump has said the investigation should disqualify Clinton from being president.
(Writing by John Whitesides; Editing by Jonathan Oatis)
Photo: U.S. Democratic presidential candidate Hillary Clinton comments on the just-released Benghazi report as she speaks at Galvanize, a learning community for technology, in Denver, U.S. June 28, 2016. REUTERS/Rick Wilking