North Carolina Attorney General Refuses To Defend State From HB-2 Lawsuits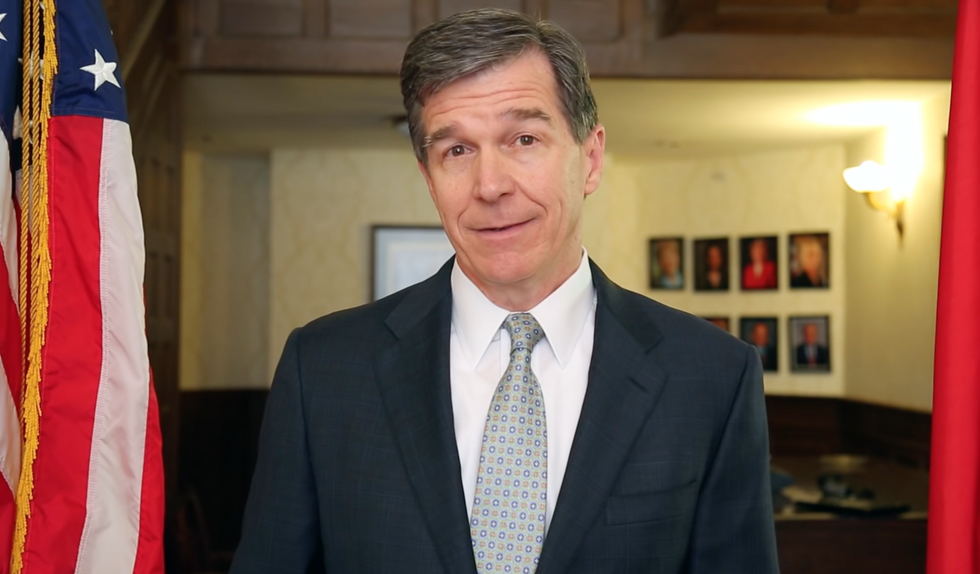 Roy Cooper, North Carolina's attorney general and Democratic candidate for governor, announced today that he would not defend the state against lawsuits brought on by HB-2, the recent state law which effectively repealed LGBT protections across North Carolina, specificallythe city of Charlotte's transgender-specific protections. The announcement came a day after two civil rights groups and three individuals sued the state for violating their constitutional rights.
Cooper warned of the economic consequences of enacting the law during a news conference today, saying "the threats to our economy will grow even darker the longer this law stays in effect." The state has already faced backlash from tech companies like Apple, Microsoft, Intel and Google. Meanwhile, the mayors' offices in San Francisco and New York City, in addition to New York state, have barred public employees from non-essential travel to North Carolina, effectively enacting an official boycott until the law is repealed.
Cooper was attacked by state senator Phil Berger for refusing to defend the law. "His zeal for pandering for the extreme left's money and agenda in his race for governor is making it impossible for him to fulfill his duties as attorney general – and he should resign immediately," said Berger, in a statement released at the same time Cooper was making his announcement.
The attorney general made it clear that he was not taking sides, nor will he step down. He has defended laws he disagreed with in the past, he said, such as the 2013 changes to voting laws that included a voter ID provision often used to suppress minority voting rights. Nor would the state lack legal representation, according to Cooper. The governor "has not hesitated to hire his own attorneys and we would assume he would want to do that again in this case," he said.
The day HB-2 was passed, Cooper appeared in a video address accusing North Carolina's governor of political opportunism. "It's a time for leadership, but Governor McCrory is now standing on the sidelines, letting the loudest, most extreme voices run the show," he said. "We need a governor who will put our state first, not wait to see which way the political winds are blowing."
The passing of the HB-2 and Cooper's opposition to it could not come at a more crucial time for the state's attorney general: Polls place him neck-in-neck with McCrory in North Carolina's 2016 gubernatorial election.
Photo: Roy Cooper addressing North Carolinians on March 23 to comment on special session that led to signing of HB-2 this week. Roy Cooper/Youtube