North Korea Says Nuclear Test Is Still An Option
@AFP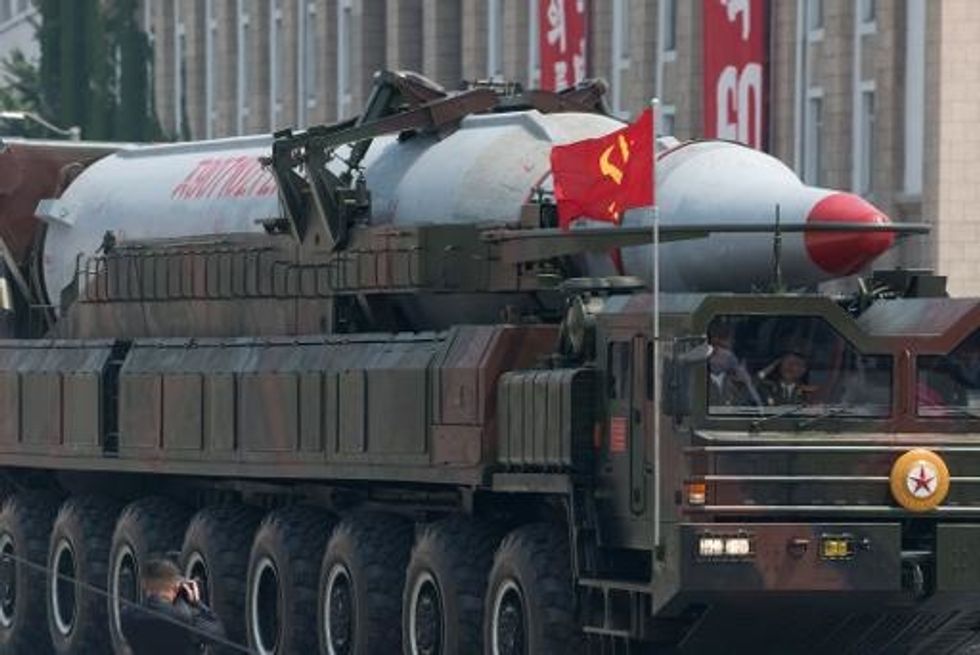 Seoul (AFP) – North Korea said Tuesday it would strengthen its nuclear deterrent following President Barack Obama's "dangerous" Asian tour, and would not rule out another atomic test.
There are concerns the North is preparing to conduct its fourth atomic detonation, with recent satellite images showing stepped-up activity at its main nuclear test site.
Obama's tour, which ended Tuesday in the Philippines after taking in Japan, South Korea and Malaysia, "was a dangerous one as it was aimed to bring dark clouds of more acute confrontation and nuclear arms race to Asia," a Pyongyang foreign ministry spokesman said in a statement official to state run Korean Central News Agency (KCNA).
Pyongyang would bolster its nuclear deterrent "now that the U.S. brings the dark clouds of a nuclear war to hang over the DPRK (North Korea)," the spokesman said.
"There is no statute of limitations to the DPRK's declaration that it will not rule out a new form of nuclear test clarified by it in the March 30 statement," he added.
The "new form" of nuclear test could perhaps lay the stage for a test based on new uranium-enrichment technology, analysts have said.
Obama's tour "was designed for undisguised confrontation to retain a tighter grip on allies of the U.S. and encircle and contain its rivals in Eurasia, pursuant to the U.S. Asia-Pacific strategy for domination and scenario for aggression from A to Z," the spokesman added.
While in Seoul Obama had angered the North by demanding that it abandon its nuclear weapons programme, and by threatening tougher sanctions if it went ahead with another test.
"North Korea's continued pursuit of nuclear weapons is a path that leads only to more isolation," he told American troops based in Seoul.
The foreign ministry spokesman said the comments showed that U.S. hostility towards the North remains unchanged, and that it is still trying to topple the state by force.
©afp.com / Ed Jones