NRSC May Be Supporting Akin After All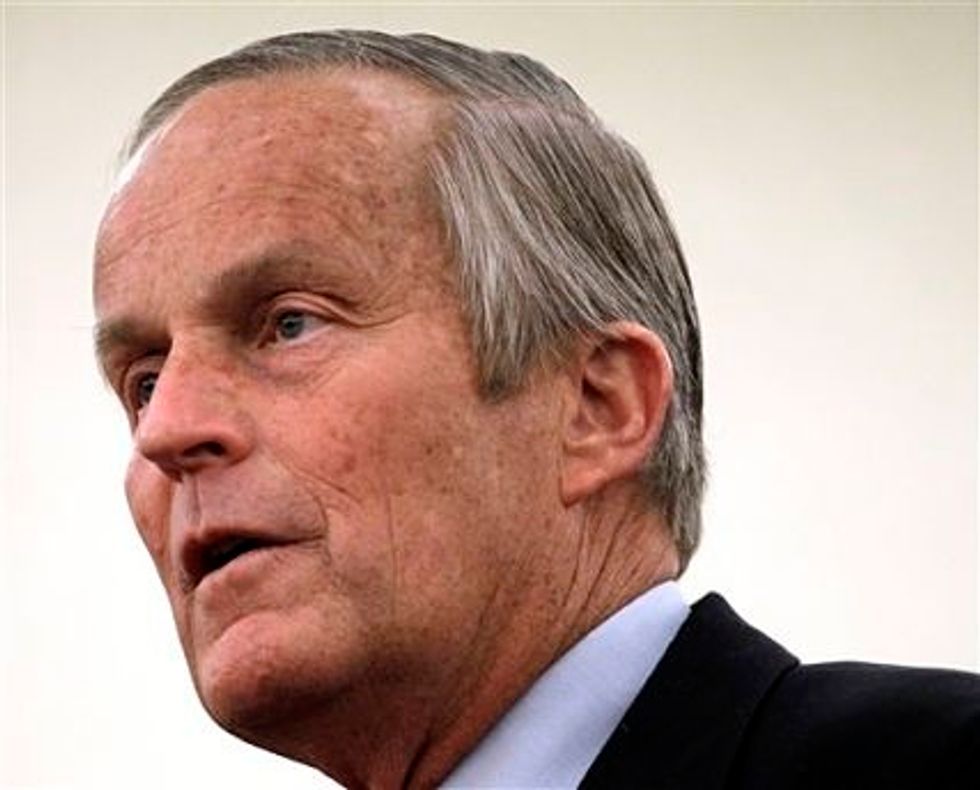 The National Republican Senatorial Committee appears to be backtracking on its promise not to support Missouri Rep. Todd Akin.
Akin, who was strongly favored to defeat incumbent Democrat Claire McCaskill in Missouri's Senate election until he startled the nation by sharing his belief that a woman could not become pregnant as a result of a "legitimate rape," is planning a nearly $700,000 TV ad buy in the final days of the campaign. Politico reports that the Missouri GOP is paying $386,000 for the ads, but the source of its funding is not clear.
Due to the rules about shifting money to state parties, however, all signs point to the NRSC:
The National Republican Senatorial Committee declined repeatedly to comment on whether it is the source of the funds being used by the Missouri GOP on Akin's behalf. Previously, the committee has insisted it would stay out of the race.

However, only national committees—the NRSC or the Republican National Committee—or individual campaign committees that raise money in compliance with federal limits are permitted to shift funds to a state party for a coordinated ad buy.

A spokesman for the Missouri GOP said it does not comment on its advertising strategy. The RNC could not be reached for comment.
If the NRSC is indeed giving Akin a late boost, it would represent a 180 degree reversal from the committee, which vowed that it would not participate in the Missouri race unless Akin dropped out. With Akin still within striking distance of McCaskill in recent polls of the race, however, it's very plausible that the Republicans have decided that a chance at a Senate majority is worth the negative press that will come along with their flip-flop.
While there is never a good time to be caught funneling money to a national pariah like Akin, a new revelation about the Missouri congressman's past may make the NRSC's timing particularly problematic.
On Wednesday, the Riverfront Times reported that Akin praised a now defunct militia group — the 1st Missouri Volunteers — and even personally reviewed their paramilitary "unit." Akin also sent the group what he called a "courtesy letter" just a month before American militia movement sympathizers killed 168 people in the Oklahoma City bombing.
Akin has denied any involvement with the group — he told radio host Lauria Ingraham, "I didn't know who they were, I didn't want to have anything to do with them" — a claim that the Riverfront Times report clearly contradicts.
Akin was already fighting an uphill battle to convince Missouri voters that he is not an extremist; now that he has been linked to an extremist paramilitary group, that effort may become impossible.
Photo credit: AP/Jeff Roberson, File