Obama Comes Out For Gay Marriage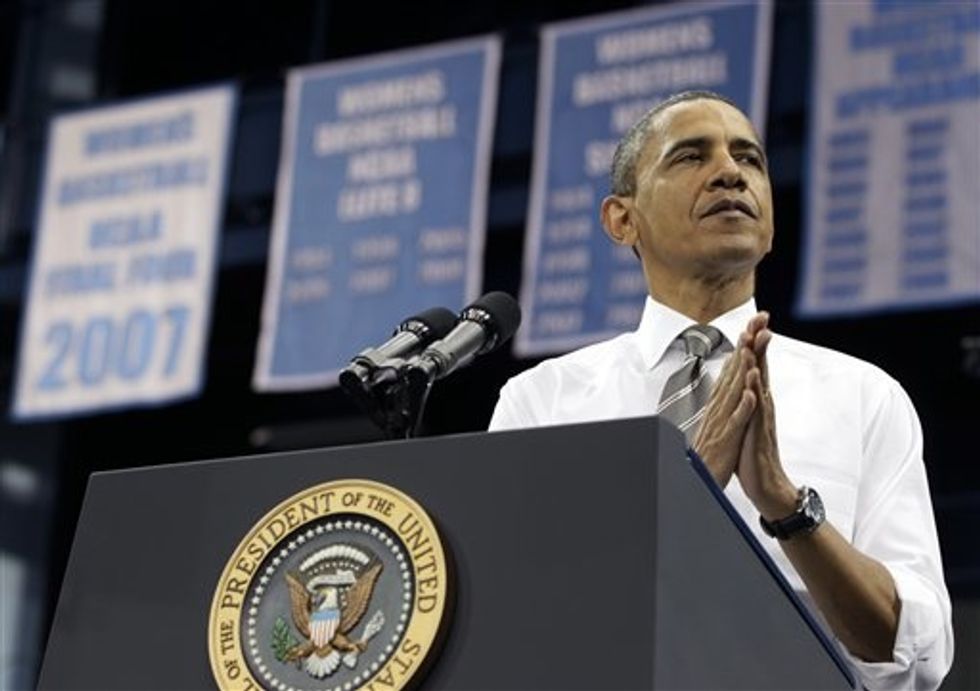 President Obama officially announced his support for same-sex marriage this afternoon, making him the first U.S. President to openly support freedom to marry.
In an interview with Robin Roberts of ABC News, Obama explained his evolution on the issue:
"I have to tell you that over the course of several years as I have talked to friends and family and neighbors when I think about members of my own staff who are in incredibly committed monogamous relationships, same-sex relationships, who are raising kids together, when I think about those soldiers or airmen or marines or sailors who are out there fighting on my behalf and yet feel constrained, even now that Don't Ask Don't Tell is gone, because they are not able to commit themselves in a marriage, at a certain point I've just concluded that for me personally it is important for me to go ahead and affirm that I think same sex couples should be able to get married.
The debate over same-sex marriage heated up again after Vice President Joe Biden's Sunday declaration that he is "absolutely comfortable" with "men marrying men, women marrying women." (President Obama had previously supported civil unions, not marriage, and said his position was "evolving.") The scrutiny then increased when Secretary of Education Arne Duncan told MSNBC on Monday morning that he personally supported gay marriage.
North Carolina's constitutional amendment — which banned both gay marriage and civil unions, and was approved by (mostly Republican) voters on Tuesday night — provided further impetus for Obama to speak out. North Carolina is a crucial swing state and the city of Charlotte will be home to the Democratic National Convention in September; it would have been significantly more awkward had Obama not clarified his position.
The move may be a political winner for the President; a recent Gallup poll shows that 50 percent of voters — and almost 60 percent of independents — agree with Obama's position.