Obama: Putin's Claims On Crimea 'Not Fooling Anybody'
@AFP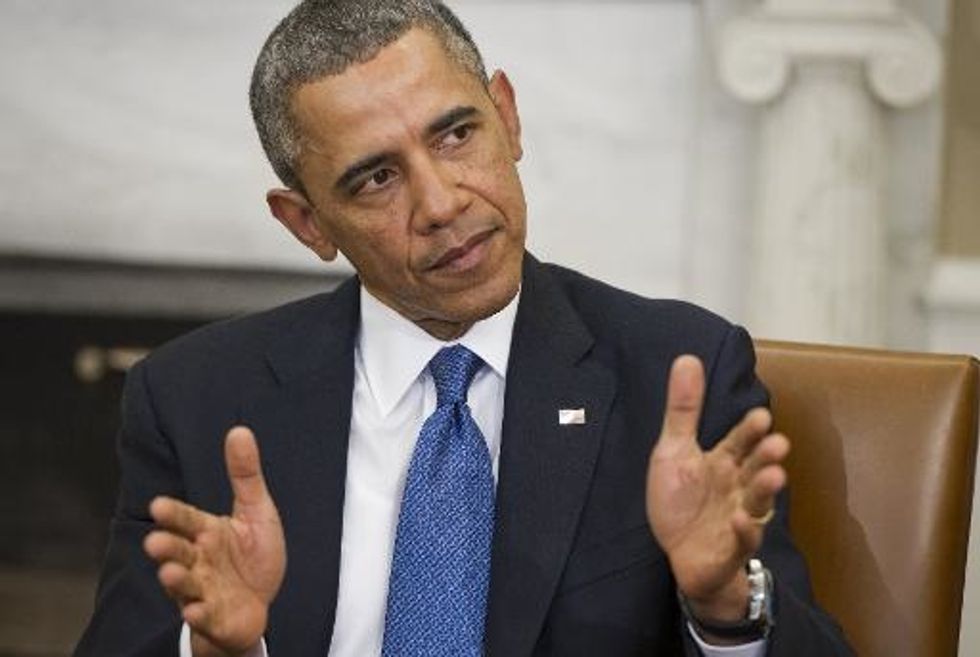 Washington (AFP) – U.S. President Barack Obama said Tuesday that President Vladimir Putin's rationale for his incursion into Crimea was not "fooling anybody" and said Russian "meddling" would push states away from Moscow.
But Obama also noted what he said were "reports" that Putin, who earlier gave a press conference, was pausing for a moment to reflect on his options over the crisis.
Obama said the European Union and allies like Canada and Japan all believed Russia violated international law.
"President Putin seems to have a different set of lawyers, maybe a different set of interpretations. But I do not think that is fooling anybody," Obama said, at a school in Washington DC.
Obama, accused by political foes of showing weak leadership in the crisis, disputed the idea that Putin's dispatch of thousands of troops into Crimea, part of Ukraine, was a sign of strength by the Russian leader.
He said instead that the move was a "reflection that countries near Russia have deep concerns and suspicions about this kind of meddling."
"If anything, it will push many countries further away from Russia."
Obama, hours after the United States unveiled a $1 billion support package for Ukraine in the form of loan guarantees, also pressed Congress to quickly pass an economic plan to aid the interim Kiev government.
AFP Photo/Saul Loeb