Obama: U.S., France Stepping Up To Challenges Of Leadership Together
@AFP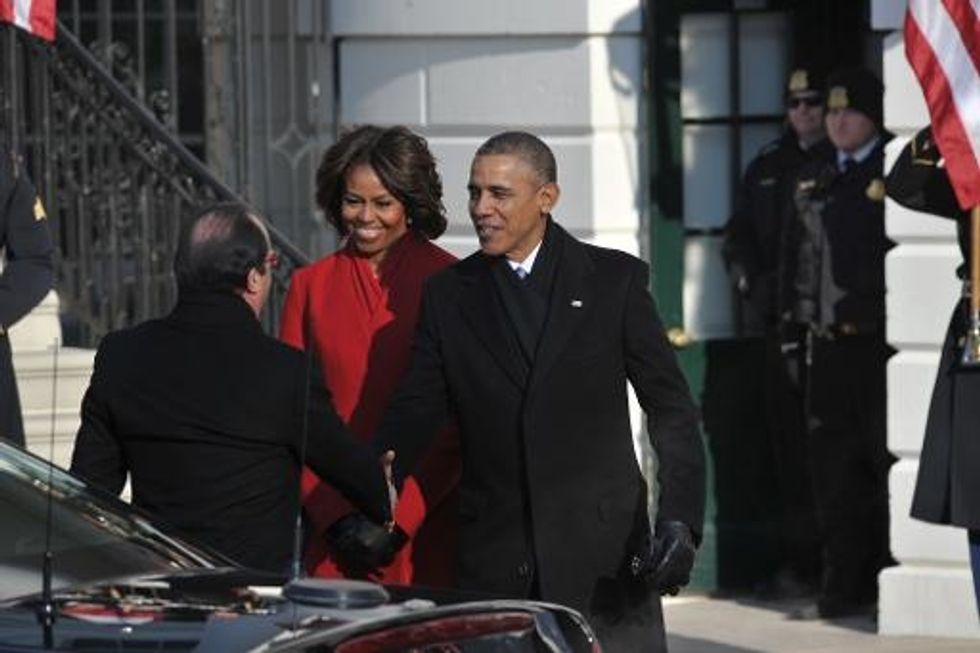 Washington (AFP) – The United States and France are working together to confront a variety of global challenges, President Barack Obama said Tuesday at the start of a White House visit by France's Francois Hollande.
"More nations must step up and meet the responsibilities of leadership, and that's what the United States and France are doing together," Obama said in opening remarks, Hollande by his side.
This story will be updated.
AFP Photo/Mandel Ngan