Obamacare Is Less Popular Than Ever, But Americans Still Oppose Repeal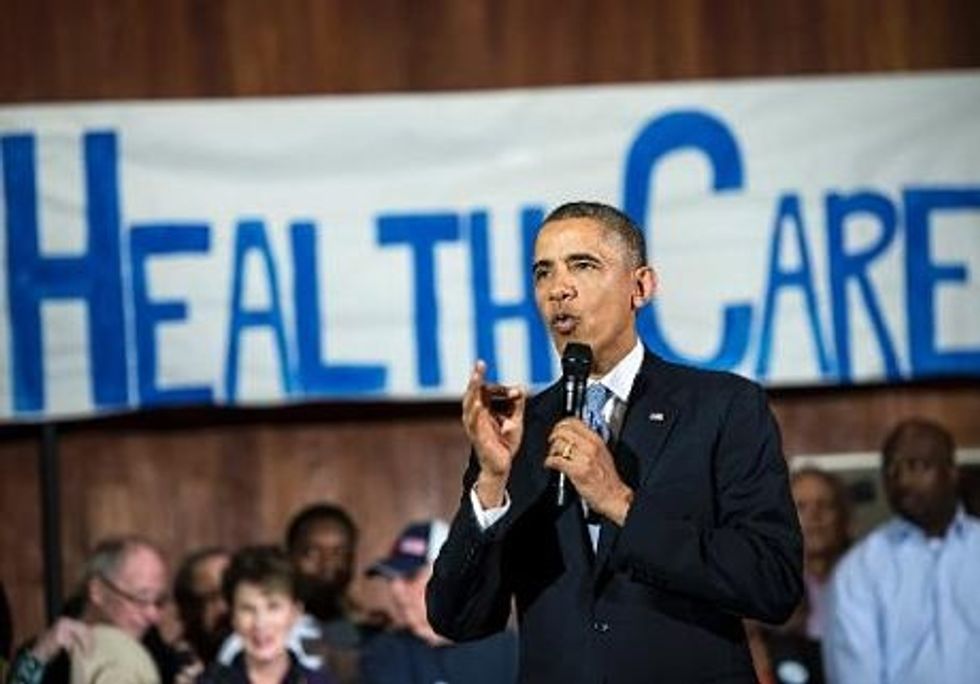 Americans have an increasingly negative view of Obamacare, but they still strongly oppose Republican efforts to repeal it, according to the latest tracking poll from the Henry J. Kaiser Family Foundation.
The survey finds that a 53 percent majority of Americans view the Affordable Care Act unfavorably (an 8 percent jump from one month ago), 37 percent view the law favorably — a number that has hardly changed since March — and 11 percent don't know, or declined to offer an opinion.
Unsurprisingly, a stark partisan split remains on the controversial law. Democrats view the ACA favorably, 62 to 25 percent, while Republicans view it unfavorably, 82 to 12 percent. Independents also take a negative view of the law, 59 to 31 percent.
Misinformation is likely playing a major role in the public's disapproval of the ACA. Four years after it became law, the majority of Americans still don't realize that the ACA offers consumers a choice between private health plans — 26 percent mistakenly believe that the newly insured are enrolled in a single government plan, while 38 percent aren't sure what the law dictates.
Additionally, Americans are much more likely to hear negative news about the law than to hear positive reports. That trend holds true both for Americans' personal conversations about health care, and the ads they see on television.
Still, despite the public's lingering discontent over the law, the poll makes it clear that Americans are not on board with Republicans' promise to repeal it. In fact, the "repeal and replace" option is even less popular than Obamacare itself.
And Americans don't just disagree with Republican promises to repeal the ACA, but they're also sick of hearing about it — 29 percent say that the president and Congress are paying too much attention to health care, which placed it first among the 11 issues polled. According to the poll, the public would rather government turn its attention to health care for veterans, the economy and jobs, the federal budget deficit, education, Social Security, immigration, taxes, climate change, or the situation in Iraq.
In other words, Republicans may have succeeded in turning Americans against President Obama's signature legislative achievement — but it's unclear that they'll be able to gain any electoral advantage from it.
AFP Photo/Brendan Smialowski
Want more political news and analysis? Sign up for our daily email newsletter!