Poll: Obama's Approval Sinks To New Low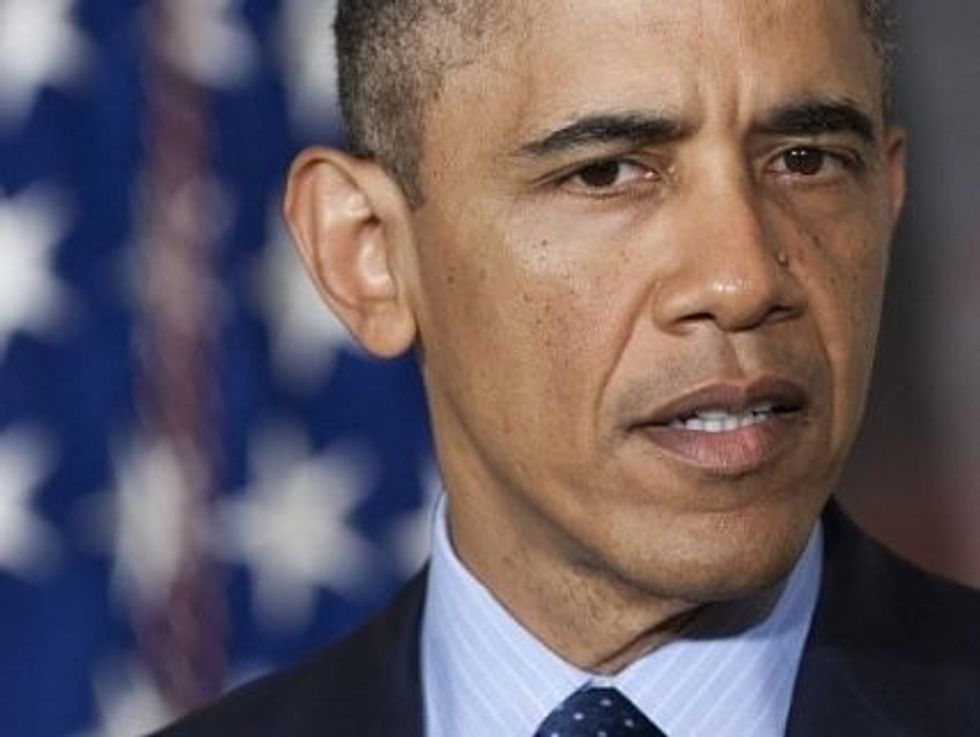 Discontent with Washington and disillusionment with the economy have sent President Obama's approval rating to its lowest level in his presidency, a new Wall Street Journal/NBC poll shows.
And while Obama's sinking numbers may signal trouble for Democrats as they fight to maintain a majority in the Senate, the poll also showed continued discontent with the entire Washington establishment — including Republican politicians.
According to the poll, President Obama's approval rating dropped 2 points to 41 percent in March, down from 43 percent in January, and represents a new low for the president — 54 percent of those polled disapprove of the job Obama is doing, the highest level since the botched rollout of the HealthCare.gov website.  
The poll is certainly not a good sign for the president and his party, but it puts his approval at the low range compared to a number of other recent polls. A Bloomberg poll released Tuesday, for example, puts the president's job approval rating at a high 48 percent. The Huffington Post'spolling average also has him steady at 44 percent approval — essentially unchanged from the beginning of 2014.
Foreign policy and the Affordable Care Act are issues that have most negatively affected Obama, the recent Wall Street Journal/NBC poll shows.
Interestingly, on the issue of foreign policy, Republicans, Democrats, and Independents all indicated they were more likely to back a candidate who does not support the U.S. playing an outsize role in foreign affairs.  One independent poll respondent from Washington summarized: "The time and the place for the United States to become the world's policeman has come and gone. Let the world fight amongst themselves."
But before Republicans start predicting a tidal wave in the 2014 midterms, its important to note that the level of discontent with their party, as well as with members of Congress, is similar to that which dogs the president.
In fact, the polled showed disapproval of the Republican Party was greater than disapproval of the Democrats — 45 percent of those polled viewed the GOP negatively, while just 27 percent viewed the party in a positive light. By contrast, 38 percent of respondents view the Democrats negatively, and 35 percent view the party positively.  
Despite the overall Democratic advantage in approval ratings, neither party should take this as a strong indicator for what to expect in the midterms.
In response to a question about which party should control Congress, the poll showed a virtual toss-up: 43 percent responded Democrats should control Congress; 44 percent said they want to see Republicans take both chambers.
Furthermore, a large majority of those polled responded that their specific member of Congress does not deserve another term. Just 34 percent of 1,000 adults polled said that their representative should get another term. Shockingly, a 55 percent majority responded that they would vote to replace every member of Congress if given the option.
AFP Photo/Saul Loeb