Mississippi Man Forms 'Occupy' Super PAC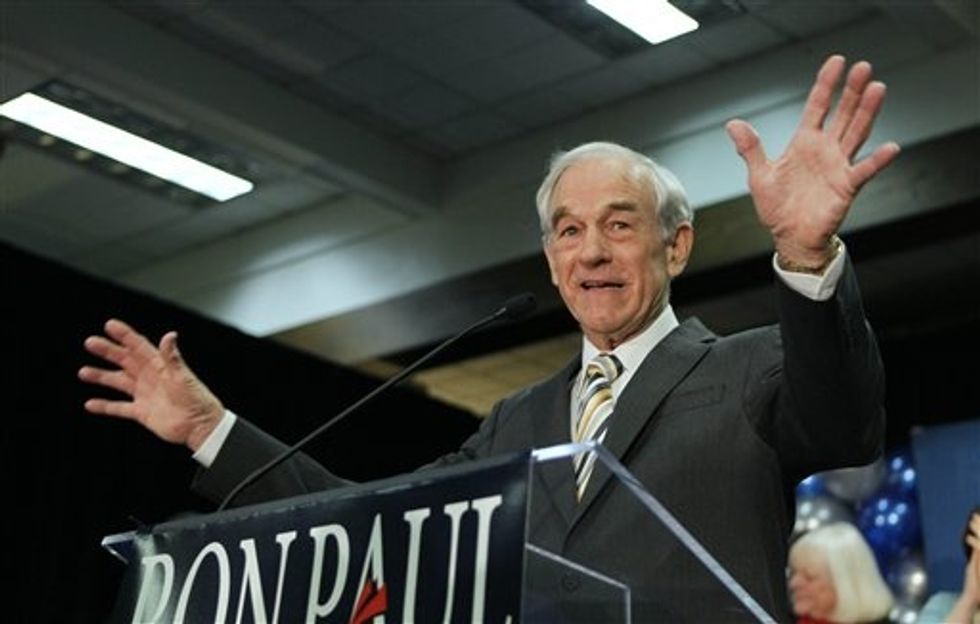 It was bound to emerge sooner or later: an Occupy Wall Street Super PAC.
But unlike the stealthily organized committees that have been pouring millions of dollars into TV ads to influence the presidential race, OccupyPolitics PAC, Inc., as it is officially known, is the pet project of a former prison guard who wants to make a difference as transparently as possible.
"I'm about to make people aware of what their congressmen are voting for," Jackson, Mississippi activist James C. Farrar, Jr. told The National Memo on Tuesday. "My financials will be public and available online. I will infuse some cash into it [soon] and again later in the month."
A 40-year-old suffering from complications after gastric bypass surgery, Farrar says he sometimes struggles to pay around $1,000 a month for synthetic THC to stimulate his appetite. He worked for some years at the Louisiana State Penitentiary, also known as "Angola" and "The Farm."
His Occupy Politics Facebook page has over 1,500 friends and he says others have expressed interest in joining his cause.
Registered with the Federal Election Commission by Farrar on December 8, the PAC's first priority is "supporting House Joint Resolution 90 by [Florida] Rep. Ted Deutch calling to overturn the U.S. Supreme Court Citizens United decision by end[ing] corporate personhood and regulating election money," according to its website.
Inspired by all the signs at "Occupy" rallies about regular people not being able to afford lobbyists, Farrar took the step of registering as one himself. He says his Super PAC won't purchase broadcast or cable television ads because he does not want to "feed corporate media." But that doesn't mean he's unwilling to accept outside help.
"Warren Buffet agrees with the millionaire tax," he said. "If Warren Buffett offered me a million dollars to help push [H.J. Resolution 90], I wouldn't consider that blood money."
While the comparison with Comedy Central satirist Stephen Colbert's formation of a Super PAC is tempting, Farrar's efforts are far less tongue-in-cheek — and might actually foreshadow the next direction for the broader movement.
"It [forming a Super PAC] allows amplification of the central point: that money runs politics to an outlandish degree and money in politics has to be curbed," said Todd Gitlin, a Columbia professor who led Students for a Democratic Society in the 1960s and is the author of an upcoming book on the "Occupy" movement. "You want to know what this movement stands for? Take big money out of politics. That's a consensus position."
Gitlin, who has been attending "Occupy" strategy and planning sessions, said it was increasingly likely something would be done that "aims to influence the political process" this year.
Having determined that Citizens United ushered in an unacceptable campaign environment, Farrar hopes his actions will help highlight the excesses of money in the electoral process.
"This is not what I learned in civics class 23 years ago," he said of the current system. "I'm gonna show them [corporations] why PACs shouldn't be allowed. I'm going to use their own weapon against them. This PAC will act along the guidelines and ideas of what PACs were originally meant to be 30 years ago: voices of the people."
Farrar notes that while he does not have backing from Occupy Jackson, he remains involved in the movement, including in the "J15" candlelight vigils that will coincide with Martin Luther King, Jr.'s birthday.
"Occupy Jackson does not endorse my personal fiefdom of "Occupy" politics, but I'll support them."
The Occupy Wall Street press team declined to comment for this story, though the New York City General Assembly did pass a resolution expressing support for an anti-corporate personhood measure in Los Angeles much like Deutch's.