Official Uncovers Election Fraud Scheme In North Carolina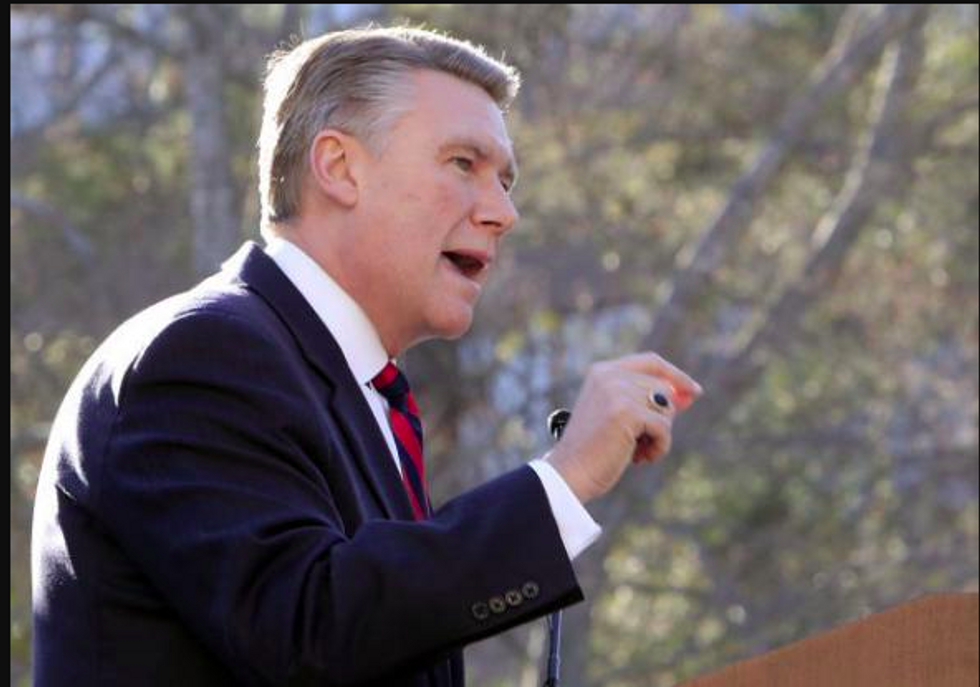 An investigation by North Carolina election officials has uncovered evidence of an illegal election-rigging scheme orchestrated by an operative working for Republican congressional candidate Mark Harris.
"The evidence will show that a coordinated, unlawful, and substantially resourced absentee ballot scheme operated during the 2018 general election," North Carolina State Board of Elections Executive Director Kim Strach said in her opening statement of a Monday hearing to consider the evidence of election fraud.
Investigators have been looking into suspicious circumstances surrounding the race in North Carolina's 9th Congressional District, where the most recent tally of results showed Harris ahead of Democrat Dan McCready by 905 votes.
The state board of elections refused to certify those results and declare Harris as the winner after evidence emerged that McCrae Dowless, an operative hired by Harris, illegally collected mail-in ballots from voters in order to throw them away or alter them.
Harris won 61 percent of the mail-in vote in Bladen County, but Republicans made up only 19 percent of the voters who registered to vote by mail. NPR noted, "For Harris to have ended up with that 61 percent, he would have had to win every single Republican and unaffiliated voter and some registered Democrats as well."
Strach said that the evidence — which includes testimony to investigators from 140 voters and 30 witnesses — shows Dowless paid people to pick up ballots, and took other actions designed to "obstruct the investigation and testimony provided at this hearing."
One woman who testified in the hearing, Lisa Britt, signed her name as a witness to many of the ballots illegally turned in by Dowless. She said the Republican operative paid her between $150 and $175 for every 50 absentee ballot request forms she picked up, and said Dowless instructed her to fill in blanks for races on the ballots she took in.
After the election, Dowless reportedly told his hires not to admit to the illegal ballot collection. A typed-out form, which Britt said Dowless gave her, instructed ballot collectors to refuse to testify to investigators and to plead the Fifth if necessary.
The national Republican Party, led by Trump, has often baselessly accused Democrats of stealing elections. But the North Carolina case shows Republicans doing just that — at the same time as the national party pushes for laws to restrict voting to help them win elections.
Harris is also a Republican very much in the bigoted mold of Trump. Harris has said Muslims worship "the anti-Christ," argued Jews and Muslims should convert to Christianity, and once delivered a sexist sermon that said women should be subservient.
Democrats in the House leadership have said they would refuse to seat Harris until the election fraud dispute is resolved.
As Republicans desperately tried to keep control of Congress in the 2018 midterms, they lied and pushed absurd fantasies about Democrats stealing elections.
When the dust settled, they still lost — and the only race actually stolen was a scheme put together by Republican operatives.
Published with permission of The American Independent. 
IMAGE: Mark Harris, Republican Congressional candidate in North Carolina's 9th District.