Oil Prices Diverge Before U.S. Stockpiles Report
@AFP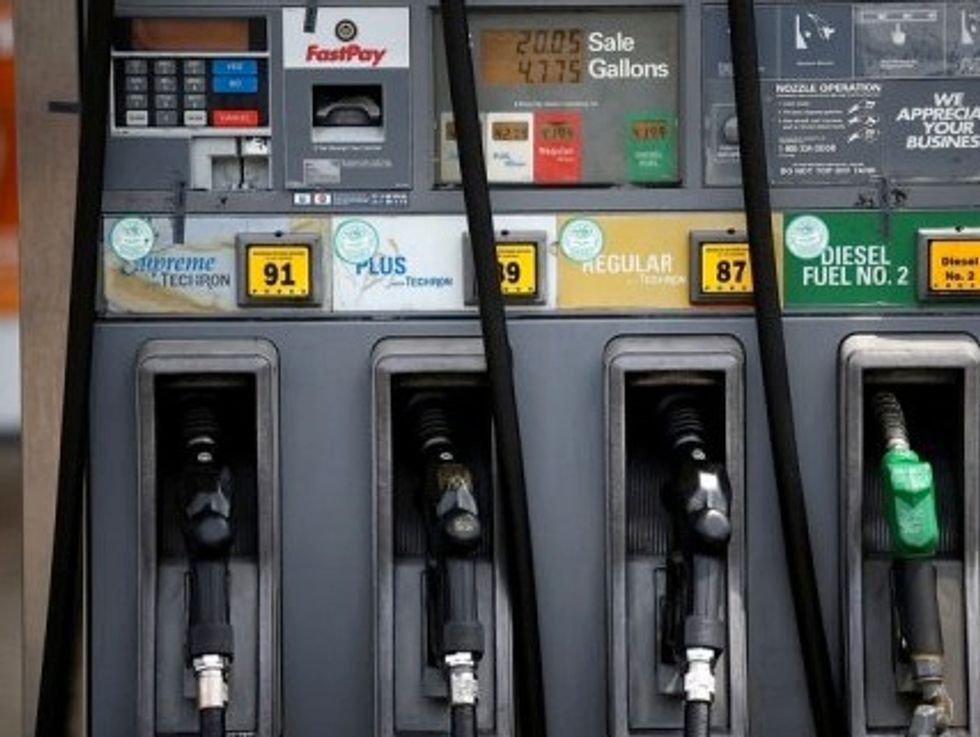 London (AFP) – Global oil prices traded mixed Wednesday before the latest U.S. crude stockpiles data for clues about demand in the world's biggest economy at the tail-end of a harsh winter.
New York's main contract, West Texas Intermediate (WTI) for delivery in April, gained 26 cents to $102.09 per barrel.
Brent North Sea crude for April slid 20 cents to $109.31 in midday London deals.
"What investors are really focused on right now is an accurate picture of U.S. demand going forward," David Lennox, resource analyst at Fat Prophets in Sydney, told AFP. "The U.S. has not been performing as well as we would like considering the fact that it is the world's biggest economy and top oil consumer."
Lennox added that demand for "finished petroleum products" such as heating oil — which has seen increased consumption during winter — would likely taper as spring approaches.
Total crude stockpiles in the United States likely rose by about 800,000 barrels in the week to February 21, according to a survey of analysts by The Wall Street Journal.
A rise in stockpiles indicates weak demand in the United States, putting downward pressure on prices.
The US Department of Energy will release official inventory figures later Wednesday.
Analysts will also be monitoring fresh U.S. economic data to assess the impact of months of frigid weather on its tepid recovery.
Weak U.S. consumer confidence data Tuesday dampened sentiment, and investors are looking ahead to January home sales data as well as several corporate earnings reports due out on Wednesday.
Elsewhere, potential supply disruptions in several crisis-hit oil-producing countries — including Venezuela, Libya and South Sudan — remain a cause for concern, analysts said.
AFP/Justin Sullivan