Oklahoma Fire Mainly Contained, But Officials Worry About Heat And Wind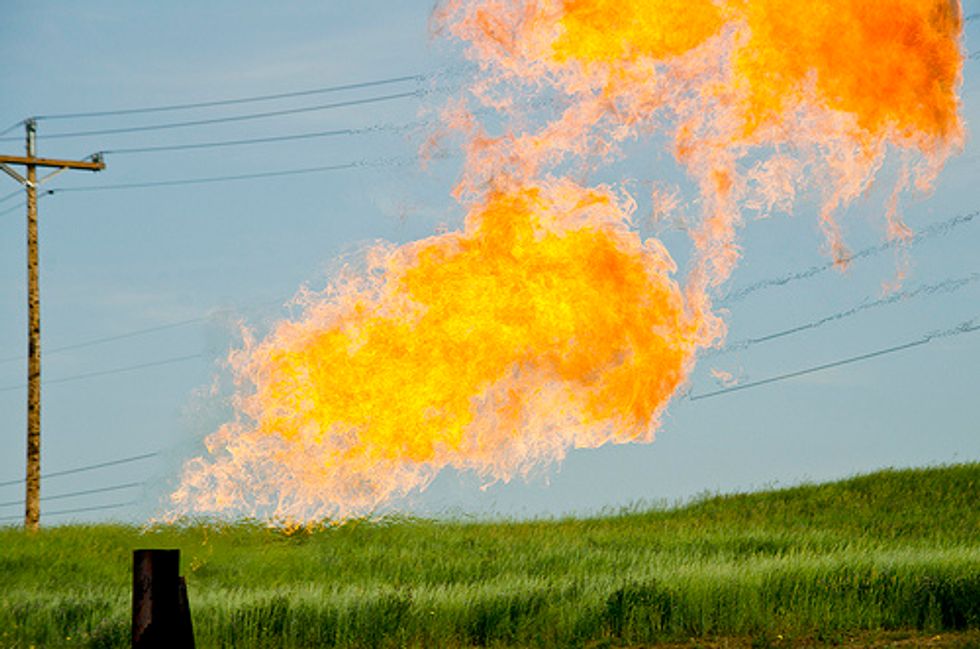 By Michael Muskal, Los Angeles Times
A deadly fire that burned through several square miles near Guthrie, Oklahoma, and destroyed at least six homes was substantially contained Monday morning, but fire officials said they were worried that hot, dry and windy weather could cause the blaze to resume its dangerous march.
Some of the roughly 1,000 people who were evacuated on Sunday were allowed to return to the southern area of the fire, Guthrie Fire Chief Eric Harlow told the Los Angeles Times on Monday. But problems could still arise in the northern section because of the dry and windy weather forecast.
The wildfire is contained "for the most part," about 75 percent, Harlow said. "I don't trust that north side," he said. "But we're optimistic and hoping for the best."
The blaze claimed one life, a 56-year-old man who refused to leave his home on Sunday. One firefighter sustained heat exhaustion and a resident had minor burns, the chief said.
The fire is burning through about 3,500 acres in an area about 5.5 miles long and about 1.5 miles at its widest, Harlow said.
"It isn't traveling," battalion chief Rob Bukofzer told The Times. "There are still multiple fires burning."
The blaze is expected to burn for several days, he said.
The wildfire broke out about 4 p.m. when a controlled burn got out of hand in the area, about 35 miles north of Oklahoma City.
The National Weather Service predicted a high temperature of 100 degrees in Guthrie on Monday, with winds gusting up to 31 mph.
Photo: Tim Evanson via Flickr