Omarosa Secretly Recorded Kelly Firing Her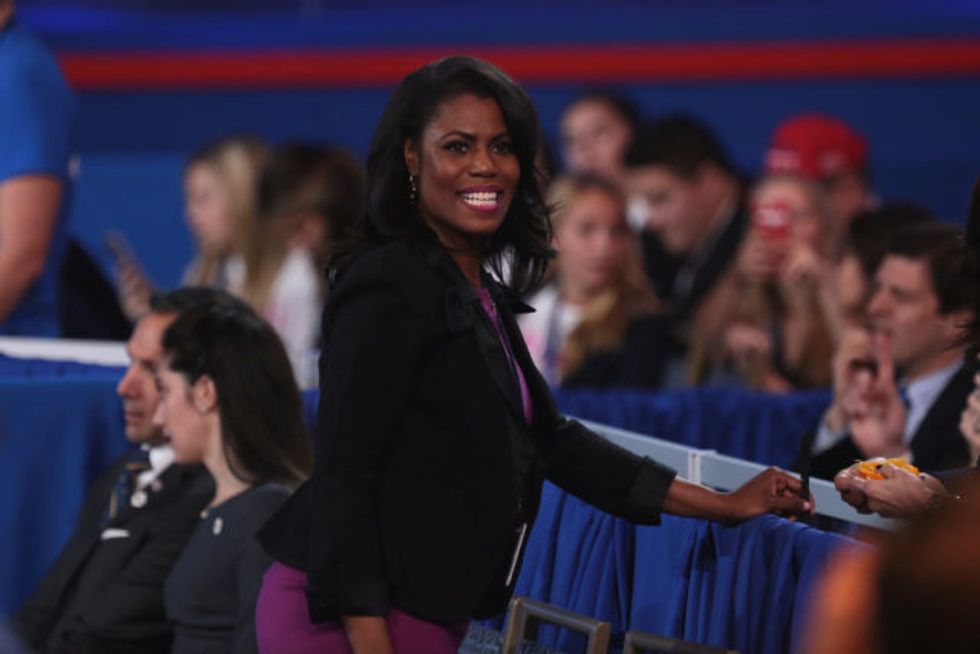 Reprinted with permission from AlterNet.
Omarosa Manigault-Newman on Sunday released a tape of a conversation she surreptitiously recorded in the Situation Room between herself and White House Chief of Staff John Kelly as he informed her she would be leaving the administration.
Manigualt-Newman told NBC's Chuck Todd she recorded conversations to protect herself in a White House known for throwing people under the bus. She claimed if she did not have the recording between herself and Kelly, people would still believe reports she "stormed the residence" after her meeting with Kelly.
She added she has "no regret about it."
After playing a portion of the tape where Kelly describes what would happen should she depart the administration on "friendly" terms, Manigault-Newman called it "very obviously a threat."
"The chief of staff of the United States, under the direction of the President of the United States threatening me on damage to my reputation and things getting ugly for me. That's downright criminal," she claimed.
"If I didn't have these recording, no one in America would believe me," she continued. No One."
Watch the clip below:
this is a bonkers thing to let sink in — Omarosa secretly recorded the Chief of Staff *inside* the Situation Room.

— J.D. Durkin (@jiveDurkey) August 12, 2018
Elizabeth Preza is the Managing Editor of AlterNet. Follow her on Twitter @lizacisms.