On Eve Of Volcker Rule Vote, Wall Street Gears Up For A Fight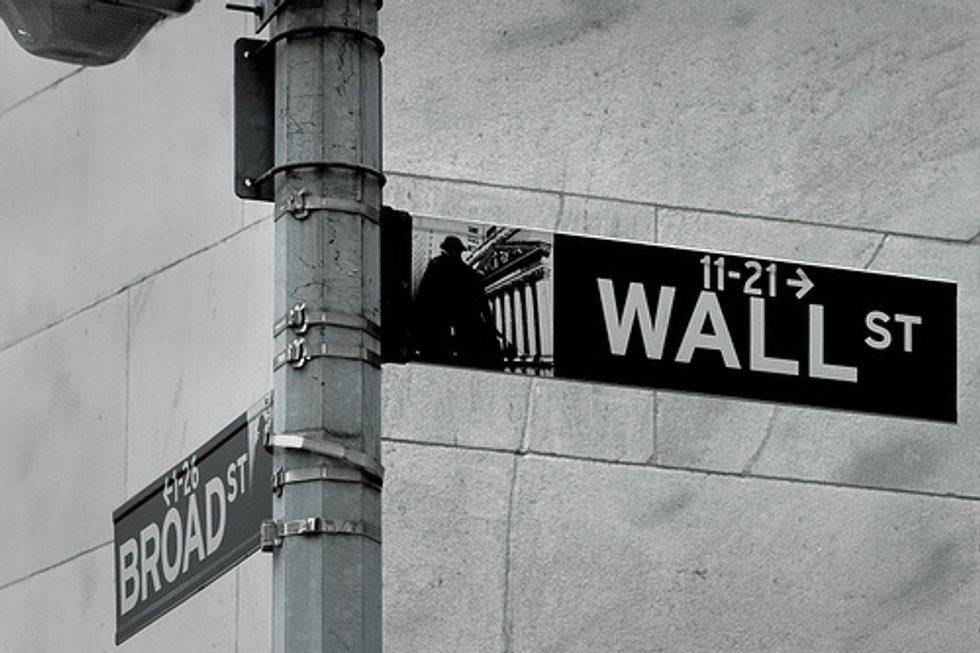 Wall Street reform will hit a crucial milestone on Tuesday.
Five United States regulatory agencies, including the Federal Reserve, will review and vote on the final draft of the Volcker Rule, a key victory for reformers in the  2010 Dodd-Frank Act. The proposed regulation, which former Federal Reserve chairman Paul Volcker first proposed in 2009, is designed to prevent another financial crisis similar to the one that occurred in 2008.
Specifically, the Volcker Rule would severely limit commercial banks from trading stocks or any other commodities with the firm's money as opposed to clients' money. That practice is known as proprietary trading, and can put depositors' federally insured money at risk or create a conflict of interest between traders' interests and customers' interests. Despite the high risks involved with proprietary trading, banks have used the practice to inflate profits.
The nearly 900 pages outlining the Volcker Rule do, however, include exemptions for several bank practices. Banks will still be allowed to trade stocks and bonds for clients — a practice known as "market-making" – and place trades meant to hedge their risks – "risk-mitigating." Both are difficult to distinguish from actual proprietary trading, inviting attacks from opponents of the law who say the regulation's wording gives too much leeway to in-house traders.
Still, the megabanks, which could lose billions of dollars in revenues if the Volcker Rule is adopted, are gearing up for legal challenges to prevent implementation.
"For something of this magnitude and this controversial … there will be somebody who will challenge it," Brian Cartwright, an advisor at Patomak Global Partners and former general counsel at the Securities and Exchange Commission, told CNBC.
In addition to arguing that the proposed regulation is too vague, banks like Goldman Sachs and JPMorgan Chase – which lost over $6 billion in the "London Whale" debacle after engaging in "unsafe and unsound practices" – are expected to challenge the law on the grounds that it never included a cost-benefit analysis.
"Morgan Stanley and Goldman Sachs will go out and hire the best and brightest lawyers, and they will say, 'How do we do this?'" Bill Singer, a securities lawyer who represents individuals and brokerage firms, told The New York Times.
The cost-benefit analysis may not hold up in court, however; the Volcker Rule was drafted under the Bank Holding Company Act, a federal statute that does not require a cost-benefit section.
In anticipation of the Volcker Rule, banks – even those opposed to the law — have already begun drafting new compliance manuals, training traders according to the rule's provisions, and reducing proprietary trading. Banks are expected to spend millions of dollars complying with Volcker Rule, if they can't kill it first.
Proponents of the law say banks can afford to pour resources into changing its practices for a law that is necessary and long overdue.
CLSA banking analyst Mike Mayo – who admits "even I have trouble getting my head around where proprietary trading begins and ends" — has hailed the rule as "ushering in an era of Big Brother Banking," adding that "Big Brother was asleep on the couch before the financial crisis."
Dennis Kelleher, part of the Better Markets group that advocates for extremely strict regulations on Wall Street, tells CNBC the law is necessary considering "Wall Street and its lawyers are in the loophole creation-and-exploitation business."
"For 100 years, banks have made the same complaints about every regulation. They said it during the Depression, and we grew the biggest middle class in the history of the world," Kelleher said.
Photo: Mathew Knott via Flickr