O'Reilly's Ouster Is No Victory For Women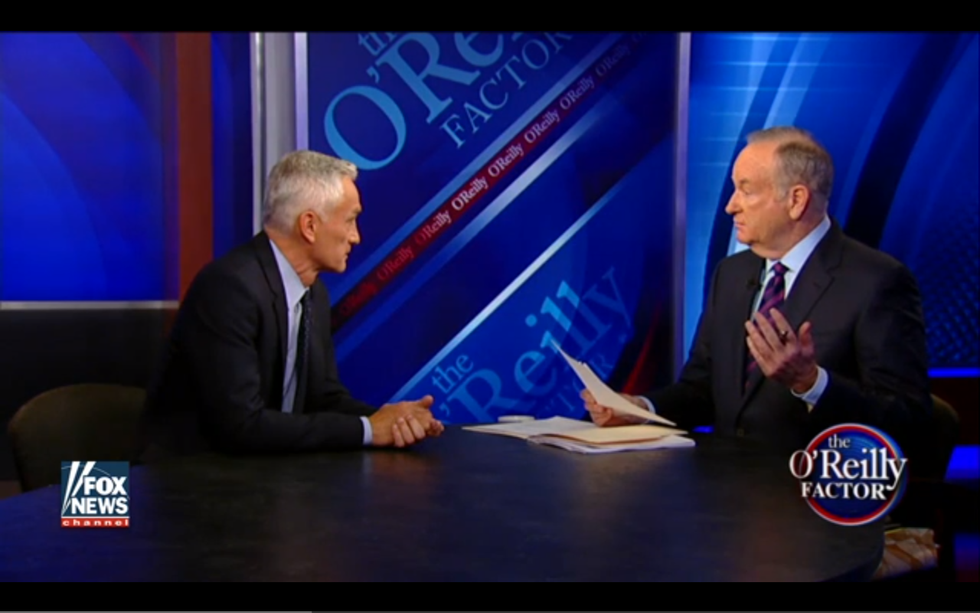 Reprinted with permission from Creators.
Bill O'Reilly is finally out at Fox.
But let's not kid ourselves about the reason.
Last summer, 21st Century Fox and the Murdoch family that controls it forced out Fox News Chairman Roger Ailes for sexual harassment. Soon after, the company settled two sexual harassment complaints against O'Reilly and extended his contract.
O'Reilly's ouster came about only after The New York Times revealed earlier this month that he had reached settlements totaling $13 million with five women who had accused him of sexual harassment or other inappropriate behavior.
Even then, the Times story alone was not enough to bring O'Reilly down. That came only after more than 50 advertisers had abandoned his show on Fox News Channel.
Mind you, they didn't abandon the channel, which has covered for O'Reilly all these years. They just stopped buying ad time in his time slot.
The boycott was apparently enough of a hit, financially speaking. So off O'Reilly goes, riding his high horse of denials into the sunset of accumulated wealth.
This is not a victory for women. This is a story about the power of the bottom line.
We need look no further than the Oval Office to know that being an admitted sexual predator is not a guaranteed career breaker.
"I'm automatically attracted to beautiful (women)," Donald Trump said in a video recording revealed by The Washington Post a month before the election. "I just start kissing them. It's like a magnet. Just kiss. I don't even wait. And when you're a star, they let you do it. You can do anything — grab them by the p——. You can do anything."
A reader's question, after I included that quote from Trump in a column two weeks ago: "When are you going to stop writing that about our president?"
My response: When he's no longer our president.
Donald Trump is the most powerful man in the world, and he got away with it. Think of the example he sets for any boy or man in America tempted to believe it's OK to take whom you want when you want her.
I heard the news of O'Reilly's dismissal just minutes after finishing up a day of teaching journalism at Kent State, where so many young women have shared personal stories about rape or sexual harassment. Their experiences sound so similar to those of my generation of women.
So many of us believed back then that it would be different by now.
So many of us were wrong.
As one young rape survivor said to me the day after the election, "My country just told me that what happened to me doesn't matter."
If there is a sign of hope after the election of Trump, it's the mobilization of people who were previously content to leave the activism to somebody else. This was evident in the growing volume of public calls for O'Reilly's firing. It is also manifested in the ways women of all ages are sharing their stories.
Erin Zaranec is one of those women.
She is a student at Kent State, which is how I first got to know her as a smart and outgoing young woman with a seemingly endless supply of cheer. What I didn't know, what most people who thought they knew her didn't know, was that she is a rape survivor.
It took the election for her to break her silence, in the most public of ways.
From her column for the campus newspaper, the Daily Kent Stater:
"In November, I sat — like many Americans — watching maps of the United States turn from shades of gray to hues of blue and red as Donald J. Trump became our country's president.
"'I don't even wait. And when you're a star, they let you do it. You can do anything … grab 'em by the pussy; You can do anything.'
"As more and more states turned red, these words uttered by Trump grew louder and louder in my head. A man who was getting voted into the world's most powerful leadership position was exposed for bragging about sexual assault and America turned its ear and voted to "drain the swamp" at the cost of women like me. …
"At age 16, I fought my abuser. At age 22, I am fighting society's stigma."
When will I stop quoting Donald Trump's admission that he is a sexual predator?
When he's no longer president.
For all the women like Erin, that's when.
Connie Schultz is a Pulitzer Prize-winning columnist and professional in residence at Kent State University's school of journalism. She is the author of two books, including "…and His Lovely Wife," which chronicled the successful race of her husband, Sherrod Brown, for the U.S. Senate. To find out more about Connie Schultz (con.schultz@yahoo.com) and read her past columns, please visit the Creators Syndicate webpage at www.creators.com.