Patients Find Fewer Doctors, Hospitals To Choose From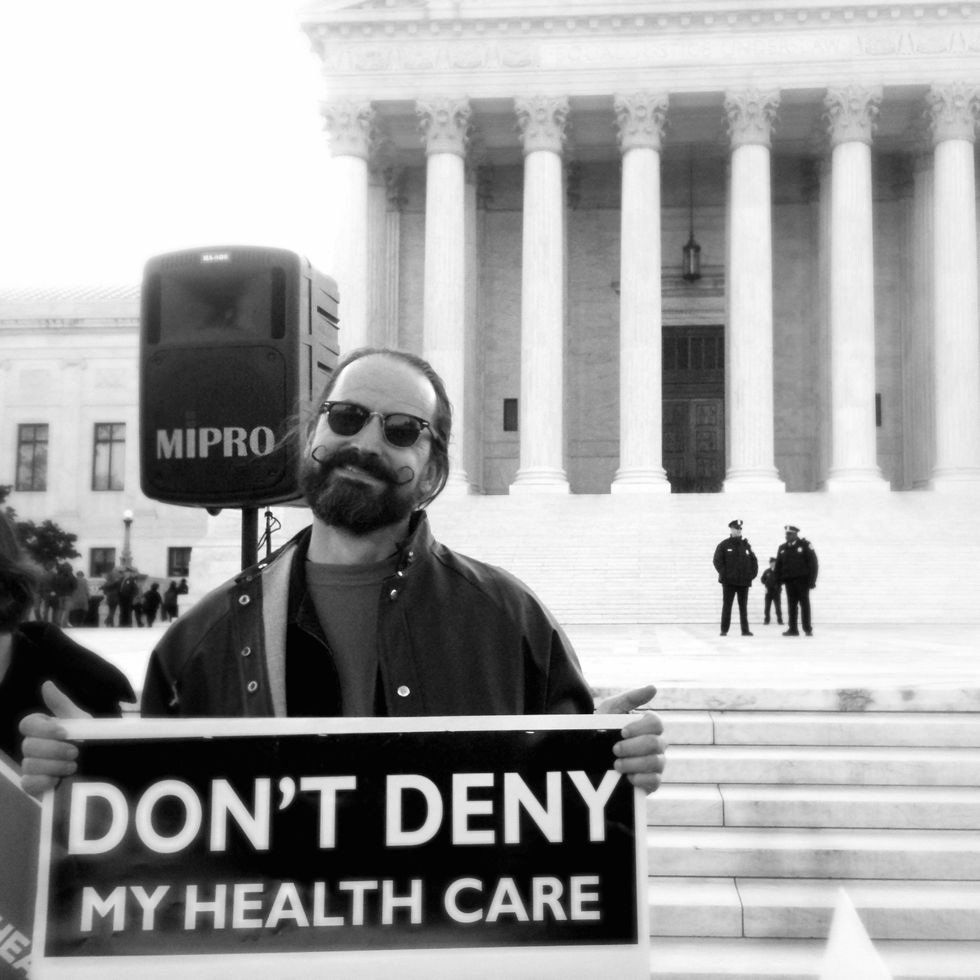 By Misty Williams, The Atlanta Journal-Constitution
ATLANTA — The cancer had already spread to her abdomen by the time Beth Brock managed to escape from her health insurance nightmare.
The Woodstock business owner learned last fall her insurance didn't meet the Affordable Care Act's new standards, so she reluctantly chose a different health plan that her doctors assured her they accepted. But they didn't.
Brock, 48, was waiting at her OB/GYN for a pre-surgical visit — the last step before an operation to remove an ovarian cyst — when the billing office called to say it didn't accept her new plan after all. It would be two months before she untangled the mess and switched to a health plan that covered a broader array of doctors. By then, the cyst had grown from slightly larger than a walnut to bigger than a softball.
"I had lost all that time," said Brock, who is undergoing chemotherapy. "If (the surgeon) could have operated on me in January … it wouldn't have had the opportunity to grow huge and spread."
Her chance of living for another five years is 40 percent.
Nearly nine months after the scrambled launch of the federal Health Insurance Marketplace, some Georgians have been shocked and dismayed to find their new insurance plans offer far fewer doctors, specialists, and hospitals to choose from than they've come to expect.
The so-called narrow networks, experts say, enable insurers to curb costs and, in turn, offer lower premiums to consumers. Nationwide, nearly half of all federal marketplace networks are considered narrow.
The trend is not limited to Obamacare plans. The Affordable Care Act may have hastened the trend, but employers and insurers in recent years have increasingly turned to narrow networks to rein in health care spending. That means millions of Americans — not just those with marketplace plans — may be choosing from smaller lists of doctors and hospitals in years to come. Brock, for example, did not buy a marketplace plan but still wound up with a limited network.
As part of the health care overhaul, insurance companies may no longer deny coverage to Americans with high-blood pressure, heart disease, diabetes, or other pre-existing conditions. They also can't charge exponentially higher premiums to people because they are women or sick or getting older.
The changes have made affordable health coverage a reality for millions of previously uninsured Americans. But the greater regulation has also left narrow networks as one of the last major tools insurers can use to lower costs and keep their premiums competitive.
"In the past, they didn't compete on networks, but they didn't take anyone who was sick," said Gary Claxton, vice president with the nonprofit Kaiser Family Foundation. Now, "networks are what they got."
___
Anne Isenhower thought she did everything right.
Before buying a plan on the Health Insurance Marketplace, the Dunwoody communications consultant and mother called Piedmont Healthcare and her insurer to make sure regular visits to her doctors would be covered. They said, "We can just switch you over, no big deal," she recalled. But Piedmont denied the insurance when Isenhower, 47, showed up months later to prepare for a corneal transplant.
Last fall, widespread confusion amid the marketplace's rollout left patients — and doctors in some cases — befuddled by the new narrow networks. Some providers didn't know whether they were included in the networks until months after the coverage took effect.
Like many other marketplace plans, Isenhower's 'Pathway X' plan through Blue Cross and Blue Shield of Georgia doesn't include three of metro Atlanta's most prominent health care systems — Piedmont, WellStar Health System, and Emory Healthcare.
"The 'X' on your card is like a scarlet letter," Isenhower said.
Blue Cross is hardly the only insurer with narrow networks. Humana, for example, also offers an HMO marketplace plan with a narrow network that limits adult Atlantans to using Northside Hospital and its affiliates, plus Atlanta Medical Center downtown.
Indeed, half of federal marketplace plans feature the scaled-back networks, according to an analysis by global consulting firm McKinsey & Company. The Georgia Department of Insurance has received about 30 complaints from consumers about marketplace networks being too narrow, a spokesman said. Nearly 230,000 Georgians have enrolled in marketplace plans, the latest state data shows.
It works this way. Some insurers narrow networks by excluding the most expensive hospitals or doctors. Others make a deal with a provider in which the insurer pays lower reimbursement rates but sends a greater volume of patients to those doctors or hospitals. In yet another approach, insurers charge higher co-pays for certain providers, effectively creating a narrow network.
In Isenhower's case, the specialty practice she planned to use for her eye surgery didn't realize it didn't accept the Blue Cross Pathway X plan until she called for help.
Since then, Scott Bullock, CEO of Georgia Eye Partners, has worked to add the network and is educating his staff about the marketplace plans. Consumers and doctors alike were confused and playing catch up in the beginning, said Bullock, who has talked directly with at least a dozen patients facing similar problems.
All patients need to do their research, he said. "We're just 95 employees. I'm one person. We service thousands of people each year."
One way of dispelling the confusion: Some patients are now finding that their doctor requires them to sign a waiver saying they understand the doctor does not accept certain Obamacare insurance plans.
___
Fewer options isn't necessarily a bad thing, consumer advocates say, as long as patients have access to the doctors and specialists they need.
An insurer that limits access too severely may compromise quality of care and potentially expose patients to crippling bills if they're forced to seek care "out of network." Many insurers will pay for an outside specialist if its network doesn't have one.
Advocates argue insurance companies need to do a better job of providing reliable, easy-to-find information to consumers about which doctors and hospitals are included.
Directories on insurance company websites aren't always up to date or fail to disclose whether the doctor accepts new patients, said Cindy Zeldin, head of consumer advocacy group Georgians for a Healthy Future.
Still, narrow networks are likely better than nothing for many previously uninsured people, said Claxton, the executive with the Kaiser Family Foundation.
A Kaiser survey earlier this year shows that about 55 percent of individuals who are uninsured or buy their own insurance would rather have a plan that costs less and has a limited range of providers, versus 34 percent of people who get their insurance through work.
Graylen Graham is just happy to have insurance.
Graham, 51, went without health insurance for five years but didn't think he could afford insurance until a friend urged him to check out Obamacare.
Graham, who suffers from asthma, high blood pressure, and Crohn's disease, ended up qualifying for a Humana plan with a broader network and premium fully covered. But Graham didn't care what provider he went to just as long as he finally had insurance.
"My blood pressure is back under control," he said. "I'm doing pretty good."
___
With the increased use of narrow networks comes increased efforts by state insurance departments, consumer advocates, and others to make sure consumers understand what they're getting into.
States have the responsibility to make sure the marketplaces and insurers are as transparent as possible with information about which health care providers networks include, said Monica Lindeen, president-elect of the National Association of Insurance Commissioners. The group is working with providers, business leaders, consumer advocates, and other groups to develop new guidelines for states on how to determine whether a network has an adequate group of providers.
"Each and every state has to really examine what is working and isn't working for the consumer," Lindeen said. "We need to make sure that consumers are more informed so they really do their homework."
Consumers surprised by narrow plans in 2014 may find more choices this fall, when the Health Insurance Marketplace begins open enrollment for 2015. The successful enrollment of more than 8 million people in this, the first year of the marketplace, is attracting more providers and insurers for next year.
Nationwide, more insurance companies are joining marketplaces in Washington, Illinois, Michigan, and other states. Insurance giant UnitedHealthcare is considering jumping into the game in Georgia.
An increasing number of providers are also opting in to marketplace plans. Blue Cross has already added 200 to 300 Georgia providers to its Pathway X plan this year and is introducing more lower-cost plan options in 2015.
Blue Cross is focused on serving the under-insured and uninsured, said Morgan Kendrick, president of the Georgia company.
"We felt we needed to get lower on the cost point," Kendrick said. "People can't afford insurance. It's too expensive."
Photo via Flickr
Interested in U.S. politics? Sign up for our daily email newsletter!