Paul Krugman: Trump Is A Big Baby Who Threatens The Health Of Millions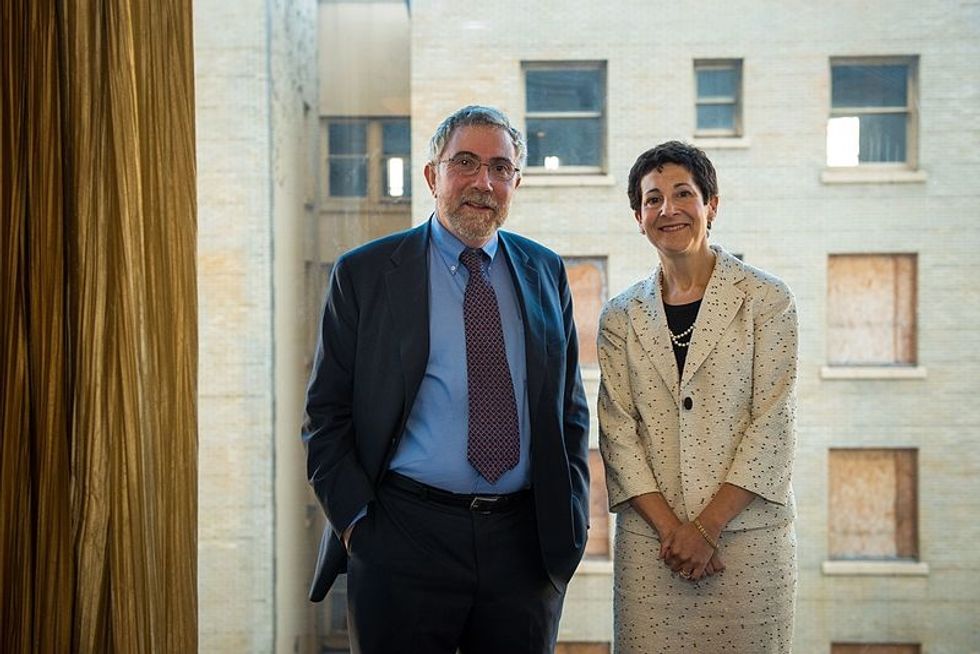 Reprinted with permission from AlterNet.
Since he took office in January, Donald Trump has predicted the imminent demise of Obamacare. Six months later, the Affordable Care Act remains the law of the land, and the GOP is no closer to repeal and replacement. In fact, the states where the legislation is failing to meet its stated goals are almost exclusively those controlled by the Republican Party.
This is not a strange coincidence, explains the New York Times' Paul Krugman.
In his Friday column, he reveals what most health care professionals have known for months, if not years: that Republicans are actively subverting the ACA and putting millions of Americans in harm's way. Krugman acknowledges the bill has always been something of a "rube-Goldberg device." The public is not automatically enrolled, as it is under Medicaid and would be in a single-payer health care system, so the legislation is dependent on the cooperation of state governments. This means getting as many people signed up as possible, sick and healthy Americans alike. But Republicans would rather see Democratic legislation fail than ensure their constituents receive better coverage.
"First, the administration is weakening enforcement of the requirement that healthy people buy coverage," Krugman writes. "Second, it's letting states impose onerous rules like work requirements on people seeking Medicaid. Third, it has backed off on advertising and outreach designed to let people know about options for coverage."
And that's just the start. Health insurance companies, fearing the federal government will cut off its cost-sharing subsidies, are already jacking up premiums. Taxpayers aren't benefiting from the Trump administration's intransigence, and Trump himself doesn't stand to gain politically from any of this. For Krugman, there's only one possible explanation for such a brazen act of sabotage.
"This isn't about policy, or even politics in the normal sense. It's basically about spite," he concludes. "Trump and his allies may have suffered a humiliating political defeat, but at least they can make millions of other people suffer."
Read Paul Krugman's column at the New York Times.
Jacob Sugarman is a managing editor at AlterNet.
This article was made possible by the readers and supporters of AlterNet.