Philadelphia Police Chief: 'Our Officers Need Help' To End Gun Violence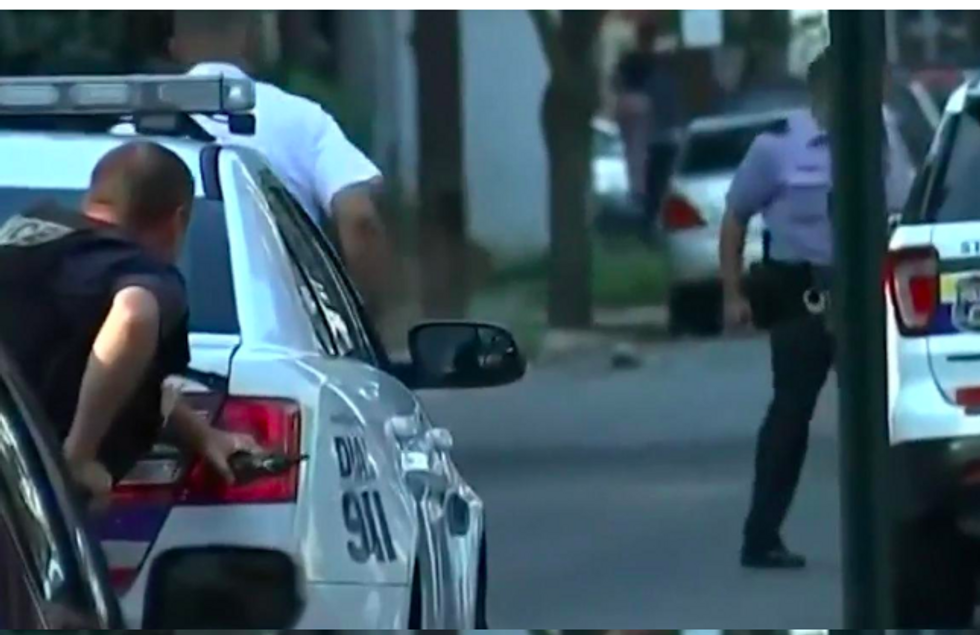 On Wednesday night, Philadelphia Mayor Jim Kenney urged lawmakers to take action to reduce gun violence following an incident where six of the city's police officers were shot.
"Our officers need help," Kenney said. "They need help. They need help with gun control. They need help with keeping these weapons out of these people's hands."
"This government — on both the federal and state level — don't want to do anything about getting these guns off the streets and out of the hands of criminals."
Six officers were injured in Philadelphia on Wednesday afternoon during an 8-hour standoff with a gunman, following an attempt to serve an arrest warrant, NBC News reported. No information was released about the type of weapon the gunman used.
"It's nothing short of a miracle that we don't have multiple officers killed today," Philadelphia Police Commissioner Richard Ross Jr. said Wednesday night. All officers were released from the hospital Wednesday evening, including one father of two who had a bullet graze his head, as Kenney mentioned in his statement.
Following the mass shootings in El Paso, Texas, and Dayton, Ohio, earlier this month, the national association of police chiefs begged Congress to pass gun safety legislation. Senate Majority Leader Mitch McConnell (R-KY) has thus far ignored their pleas, refusing to bring the Senate back in session to vote on gun safety bills already passed by the House of Representatives.
"The lives of the people we serve and the brave men and women we lead are being cut short by our nation's failure to act," police chiefs wrote on Aug. 5.
Nine days after their statement, a city's police chief said only a miracle prevented multiple officers from being killed in Philadelphia. Meanwhile, McConnell still refuses to end his August vacation early to pass legislation to protect police officers, Walmart customers, schoolchildren, and the rest of Americans who are at risk whenever the next mass shooting takes place.
Published with permission of The American Independent.