Pirates Rip Reds To Advance In MLB Playoffs
@AFP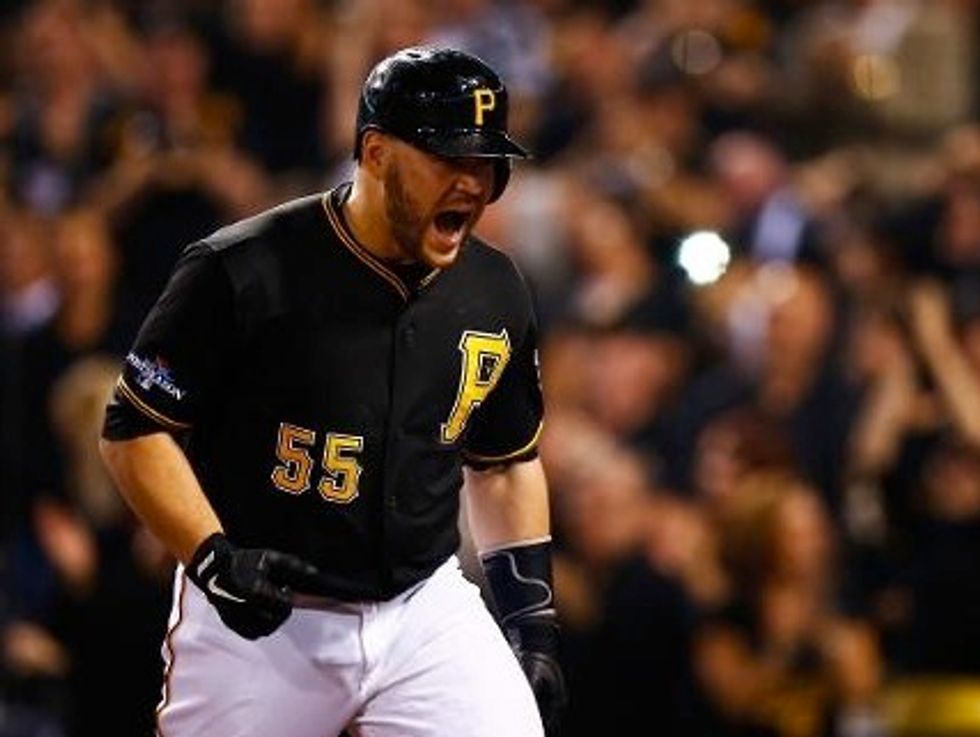 Pittsburgh (AFP) – Russell Martin blasted two home runs and Marlon Byrd smashed another to give the Pittsburgh Pirates a 6-2 Major League Baseball playoff triumph over Cincinnati.
It was the first playoff game for the Pirates, or in Pittsburgh, since 1992 and the victory put them into a National League divisional-round series against the top seed St. Louis Cardinals starting Thursday.
The other National League playoff series opening later this week will match the Los Angeles Dodgers against the Atlanta Braves.
A sellout crowd was delighted by Marlon Byrd and Martin smacking solo homers in the second inning Tuesday to put the Pirates ahead to stay and Francisco Liriano allowed only one run over seven innings to ignite Pittsburgh.
"The fans brought us energy," Martin said. "Francisco pitched a great game and we were able to get it done for them. It was a great night in Pittsburgh. This is 20 years of waiting. You are seeing it all come out in one night."
Byrd admitted to being nervous when he approached the plate for the first time, just before blasting a homer in his first playoff time at bat.
"Better late than never, we finally got here," Byrd said of the wait for a playoff chance. "I was nervous. I had the butterflies. That home run calmed me down."
The Pirates had their first winning season since 1992 at 94-68 and played their first playoff game at home since the fifth game of the 1992 National League Championship Series.
Photo Credit: AFP/Jared Wickerham