This Is What The Planet Would Be Like Without Trees
@AlterNet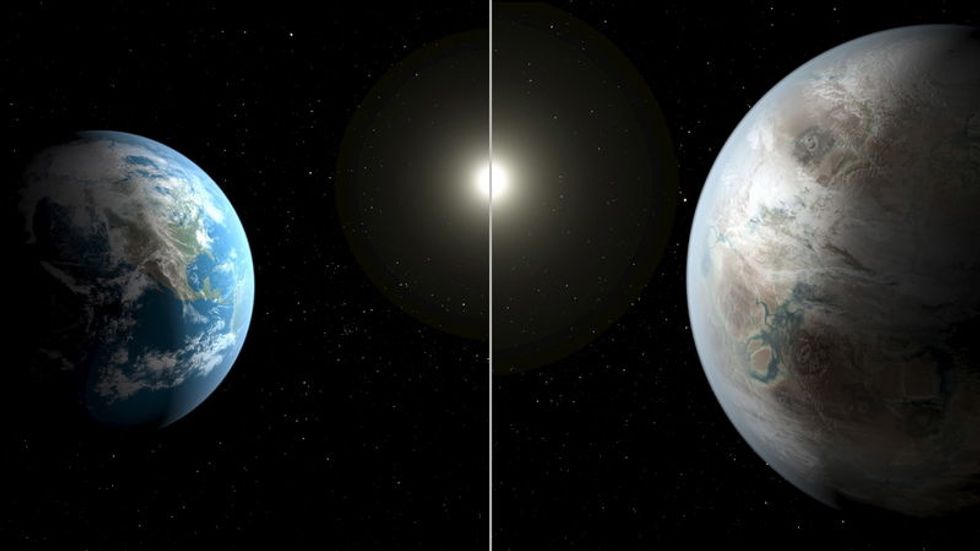 Reprinted with permission from AlterNet.
Forests account for nearly 30 percent of the world's surface. That's a staggering 3.04 trillion trees, each of which are continually remoistening our atmosphere, filtering the air we breathe and combating climate change by storing carbon and providing shelter for countless species of wildlife. But as the human population steadily increases, the world's forests continue to shrink, cut for timber and converted to farms for soybean, palm oil and other food resources.
According to the United Nations Food and Agriculture Organization, an estimated 18 million acres of forest—an area roughly the size of Panama—are lost each year. At the current rate of deforestation, the world's rainforests will begin to disappear within the next 100 years.
To understand the ecological importance of trees to our planet, Alton Greenhouses, a greenhouse manufacturer based in the United Kingdom, analyzed various scientific studies and comments from environmentalists to imagine a world without trees. The results are alarming. In addition to flash floods and food shortages, humanity would also have to deal with widespread animal extinctions, accelerating climate change and the loss of materials.
Although the reality painted by this analysis is purely hypothetical, it might very well become a reality for future generations if humanity doesn't take the risk of global deforestation seriously.
Graphic courtesy Alton Greenhouses.
Daniel Meek is a writer based in the United Kingdom.