Police Officer Charged In 95-Year-Old's Death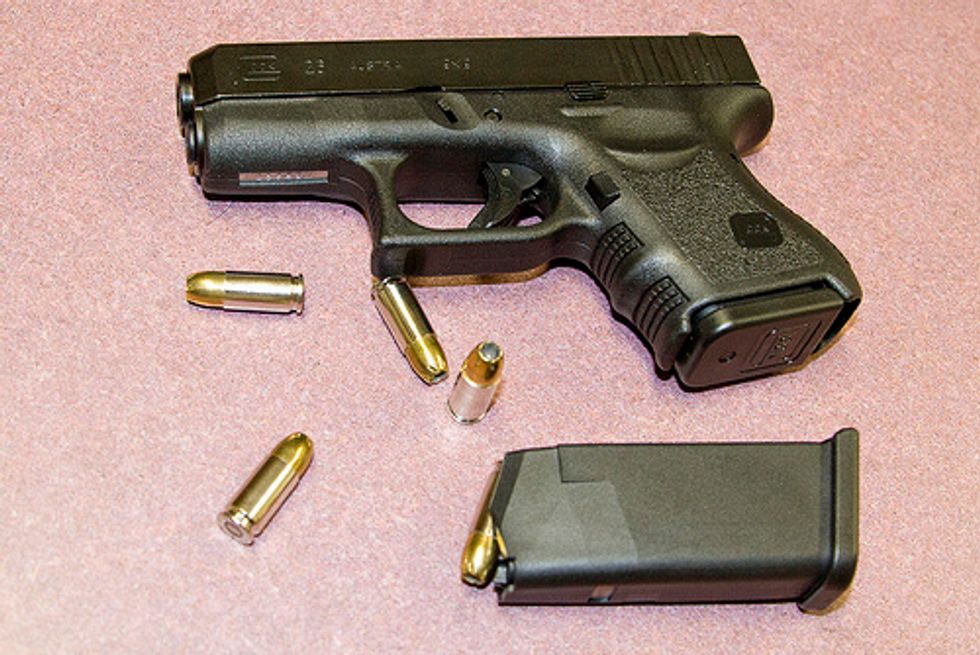 By John Kass, Chicago Tribune
CHICAGO — An officer was charged Wednesday in the police killing of 95-year-old John Wrana, the World War II veteran who was fatally shot with beanbag rounds in his apartment at a suburban Chicago senior facility last year.
Cook County State's Attorney Anita Alvarez's office said patrolman Craig Taylor, 43, was charged with one count of reckless conduct, a Class 4 felony. Taylor has been with the Park Forest Police Department since January, 2004.
Taylor is expected to appear before a judge later Wednesday at the Leighton Criminal Courts Building. The case is being handled by the special prosecutions unit.
Wrana, who had served with the U.S. Army Air Corps in Burma during World War II, was just weeks shy of his 96th birthday when the confrontation occurred with police at the Victory Centre assisted-living center in July 2013.
The elderly man had refused medical treatment for a urinary tract infection, and reportedly became belligerent. Police who were called to the scene fired a Taser that failed to hit Wrana, and then shot him with bean-bag rounds fired from a shotgun. He died hours later of internal bleeding, authorities said.
Though Wrana was infirm and needed a walker or a cane to get around, police considered him armed and dangerous. They said he brandished a cane, a knife and a 2-foot-long metal shoehorn that some officers initially took for a machete.
Police responded with a Taser, a riot shield, a shotgun with beanbag rounds and one drawn handgun when they rushed him. An Illinois State Police inquiry of the case determined that Taylor fired the 12-gauge Mossberg police shotgun five times at Wrana.
Park Forest police used shotgun beanbag rounds from Combined Tactical Systems Inc. The rounds travel up to 190 mph, and manufacturer's guidelines recommend that shooter be between 21 and 50 feet from the target. An independent pathologist who studied the original autopsy report said that it appeared Wrana had at least four impact wounds to his abdomen.
Despite Wrana being inside his living unit alone with his front door closed, prosecutors said, "the officers did not make any attempt to talk with Wrana and instead formulated a plan within a few minutes of their arrival to re-enter the apartment in force and secure Wrana with a ballistic shield, a Taser, a less-lethal shotgun, and a loaded-firearm."
Prosecutors said in a court document that when Wrana moved toward officers and refusing to drop his knife, Taylor "opened fire upon Wrana with the shotgun shooting one beanbag round at Wrana and paused for a moment before firing four more rounds in succession with all of the shots coming within just a few seconds."
Wrana dropped the knife after Taylor fired the fifth and final time, prosecutors said. Taylor was 6 to 8 feet away from Wrana when he fired the shots, prosecutors said, even though he was trained to fire the shotgun at a minimum of 15 feet.
After the fifth shot, Wrana dropped the knife but remained standing, prosecutors said. At that time, the police commander on the scene used the riot shield to knock Wrana to the floor, where other officers handcuffed him, prosecutors said. He died later at a hospital.
In a court document, prosecutors asserted that the police overlooked less violent approaches to handle the standoff.
"Other viable options to de-escalate and resolve the matter safely were ignored, including allowing Wrana to remain alone in his room while the officers attempted to calm him down through the closed door," prosecutors said in a court document.
"Even after the missed Taser attempt, the officers still could have safely retreated from his room before resorting to violence, and the Defendant himself chose to open fire on Wrana failing to consider the full effect that five beanbag rounds fired in quick succession, from close range, would have upon a 95-year-old man."
If convicted, Taylor faces a sentence ranging between probation and three years in prison. No other officers have been charged in the case.
An attorney for Taylor could not immediately be reached for comment.
Nicholas Grapsas, the attorney representing Wrana's stepdaughter Sharon Mangerson, said: "On behalf of the family, we're pleased that it's finally been addressed and reviewed. We're pleased that there's at least been an outcome with respect with an investigation that's taken far, far too long."
Photo: Rob Bixby via Flickr