Poll: 37 Percent Of Mississippi Republicans Would Back Confederacy In Civil War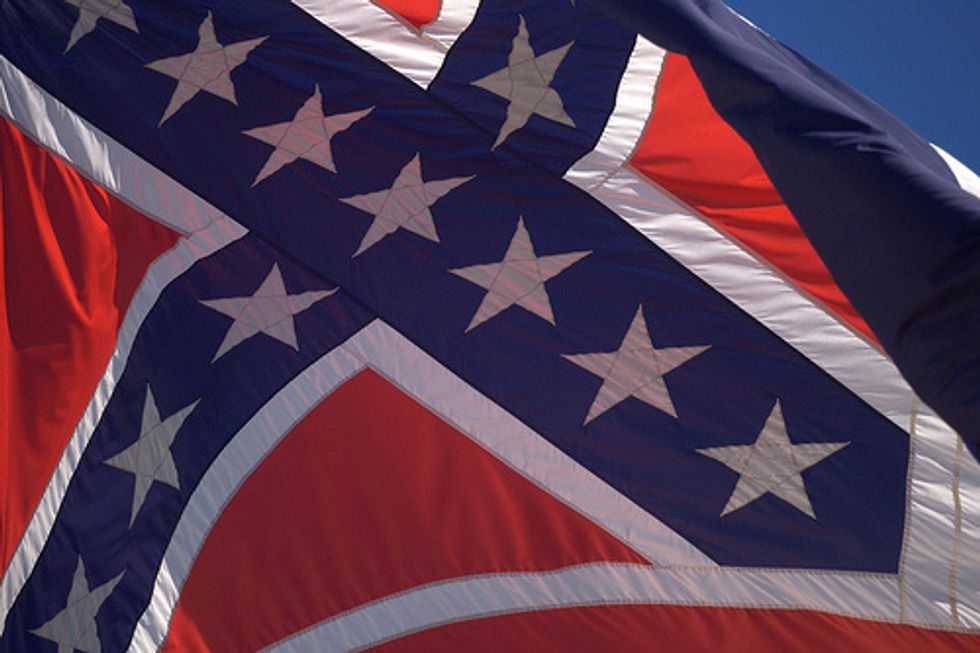 During state Senator Chris McDaniel's unsuccessful primary challenge to Senator Thad Cochran (R-MS), he often exhorted his supporters to "reclaim your country again."
Thanks to a new Public Policy Polling survey, we may have a better idea of what he meant.
The poll, released Tuesday, finds that 37 percent of those who supported McDaniel in the Mississippi Republican primary runoff would support the Confederate states if there were a second Civil War. Just 38 percent would back the United States, and 25 percent were unsure.
Cochran supporters — a group that included many black Democrats — are a bit more patriotic: 61 percent would back the Union, while 22 percent would support the Confederacy and 17 percent are not sure.
Overall, 37 percent of Republicans who voted in the runoff would side with the Confederacy, and 41 percent would side with the United States; 21 percent couldn't decide.
A smaller, but still significant minority seems to have an appetite for sparking such a conflict; 16 percent of runoff voters support the South seceding from the United States and forming its own country, while 63 percent oppose the idea, and 21 percent are not sure.
One in five McDaniel supporters back secession.
It's not altogether surprising that many McDaniel supporters are nostalgic for the Confederacy; throughout the campaign, the conservative state senator was forced to distance himself from neo-Confederates and white supremacists.
PPP is known for including provocative questions in its polls, which occasionally toe the line of trolling the respondents. In 2013, for example, the pollster found that racist celebrity chef Paula Deen had a higher favorability in Georgia than Dr. Martin Luther King Jr.
Overall, PPP found that Senator Cochran is in good shape for the general election. He leads former U.S. Rep. Travis Childers, the Democratic nominee, by a 40 to 24 percent margin.
The PPP poll surveyed 501 Republican primary voters, all of whom said they voted in the runoff election. It has a +/- 3.7 percent margin of error.
H/t: Talking Points Memo
Photo: Stuart Seeger via Flickr
Want more political news and analysis? Sign up for our daily email newsletter!