Poll: Most New Jerseyans Say Christie Hasn't Been Honest About Bridge Lane Closures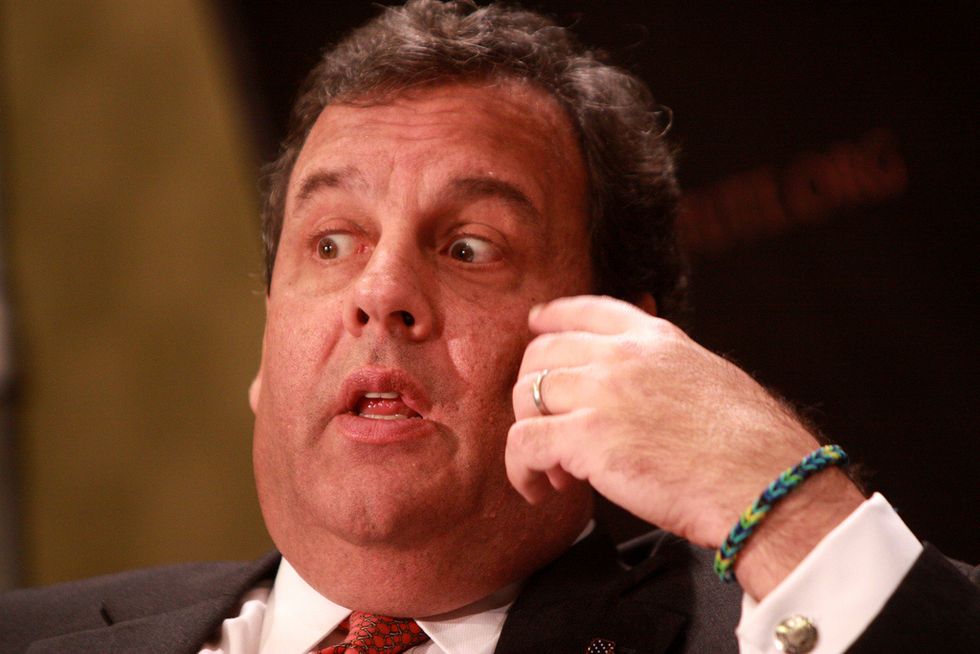 By Melissa Hayes, The Record (Hackensack, N.J.)
TRENTON, N.J. — A majority of New Jersey residents believe Gov. Chris Christie is not being completely honest about what he knows about the George Washington Bridge lane closures despite an internal investigation released last week that absolved the Republican of any involvement in the incident, according to a new poll.
A Monmouth University/Asbury Park Press poll found that 61 percent of New Jerseyans polled believe Christie has not come clean, while 32 percent said the governor has been completely honest about what he knows. Even after the report was released, 47 percent said they believe Christie himself was involved in the lane closures, a decrease of only 3 points from a February survey.
Of those questioned, 54 percent said they heard about the report released last Thursday. Only 30 percent described it as "a fair and unbiased investigation of the Governor's involvement in the George Washington Bridge toll lane closings," according to the poll. Fifty-two percent said the report was conducted to help Christie's reputation.
The report — completed by a team led by attorney Randy Mastro, whom Christie hired — placed the blame for the lane closures on Bridget Anne Kelly, a former deputy chief of staff that Christie fired, and David Wildstein, a gubernatorial appointee at the Port Authority who has since resigned. The poll found that 77 percent of New Jersey residents believe others were involved in the lane closures.
Christie's job approval rating stands at 51 percent, a 1 point increase from the February poll, but still far below his rating when he won a second term last year, the poll found.
"The bleeding has stopped for now," said Patrick Murray, director of the Monmouth University Polling Institute, in a statement. "The poll was conducted after the Mastro report was released, but this does not seem to be the reason why Christie's ratings have stabilized. In fact, few New Jerseyans agree with the report's conclusions."
The poll surveyed 803 New Jersey adults from March 30 to April 1 and has a margin of error of plus or minus 3.5 percentage points.
The internal investigation also looked at Hoboken Mayor Dawn Zimmer's claims that Christie's administration threatened to withhold Superstorm Sandy aid if she did not fast track a development. The report dismissed Zimmer's allegations, but New Jerseyans aren't as certain. Of those polled, 45 percent said they believe Zimmer, compared with 40 percent who said they do not. Support for Zimmer increases among those polled who said they were familiar with the internal investigation report, with 53 percent saying they believe her claims compared with 36 percent who said they do not.
"Considering the governor does worst among those who know about the Mastro investigation, it's possible we could see a negative impact on Christie's rating as more New Jerseyans become aware of the report's contents," Murray said in a statement.
Photo: Gage Skidmore via Flickr