Poll: Obama Loses Support As Foreign Policy Approval Drops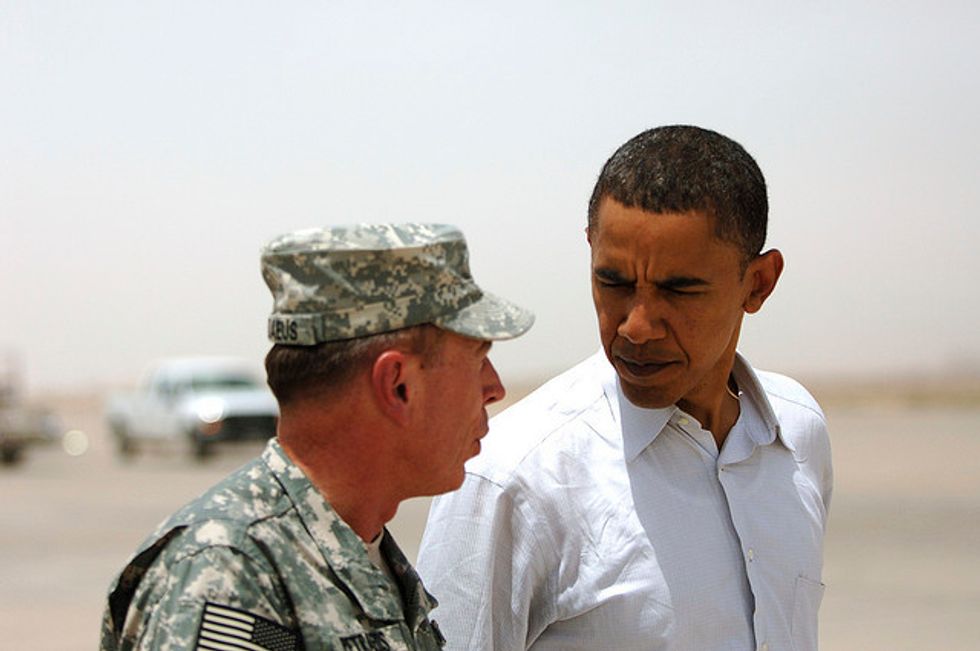 A new Quinnipiac poll released on Thursday morning finds that only 44 percent of voters approve of the president's overall performance, which mirrors the 45 percent approval measured at the end of May.
"President Barack Obama is in a slump," said Peter Brown, assistant director of the Quinnipiac University Polling Institute.
The poll shows that as approval of Obama's handling of foreign affairs is dipping, his popularity among voters is quickly declining.
Support for President Obama among women and independent voters — voters who have usually strongly supported the president — has also dwindled. In April, 44 percent of independent voters approved of his performance, down now to 36 percent. Only 48 percent of women voters approve of the president – a significant drop from the 56 percent that supported him in April.
Eighty-three percent of Democrats support the president, as opposed to the 89 percent that said they did in April. Unsurprisingly, only 9 percent of Republican voters approve of Obama's job performance – a number that has hardly changed over time.
Quinnipiac found that voters disapprove of the way Obama is handling foreign policy by a 52 to 40 margin, marking his lowest grade ever on that score.
A majority 61-27 percent of voters, Republicans and Democrats alike, say that it is not in the United States' national interest to be involved in Syria, and 59 percent oppose providing any support or aid to Syrian rebels and other anti-government groups.
The president did receive a positive 52 percent approval rating for how he deals with terrorism, and a basically even 46-45 percent score for his handling of Afghanistan.
Another positive for Obama, Brown said, is that voters still "trust Obama more than Republicans [by] 44-38 percent to fix the economy."
This aligns with recent research from Democracy Corps, which found that voters — even in red areas — are worried that the Republican Party is "so uncompromising that Washington is gridlocked" and too focused on "blocking Obama's agenda." Sixty-nine percent of voters in Republican districts said they hoped their representative would work with the president rather than block his agenda.
Voters also find the Republican and Tea Party "toxic" and "inflexible."
President Obama's personal characteristics also maintain positive ratings. Fifty percent of voters believe that Obama is honest and trustworthy, and 52 percent feel that he possesses "strong leadership qualities"; 52 percent also say the president cares about their needs.
"Generally, voters don't seem happy with some of the president's policies, but they still give him majority support on his personal characteristics, such as honesty and leadership," Brown said.
The poll was conducted from June 28th to July 8th and surveyed 2,014 registered voters. The poll has a margin of error of +/-2.2 percentage points.
Photo:Official U.S. Air Force via Flickr.com