POLL: Plurality Believes That Republicans Are Sabotaging Economy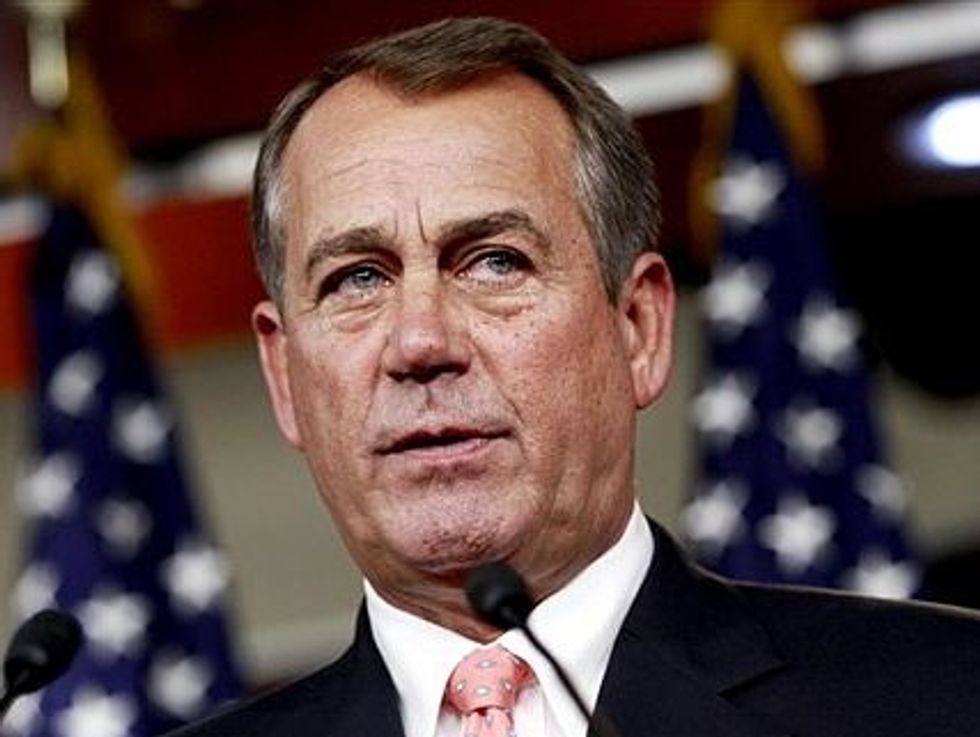 According to a new Daily Kos/SEIU poll, nearly half of voters believe that Republicans are intentionally stalling efforts to jump start the economy to ensure that President Barack Obama is not re-elected.
49 percent of respondents to the poll say that Republicans are intentionally stalling the economy, compared to 40 percent who say they are not. 11 percent replied "not sure." Among independents, 50 percent said that Republicans are stalling the recovery compared to 40 percent who said they are not, and 61 percent of self-described moderates said they are compared to just 40 percent who said they are not.
Although 41 percent of voters believe that last week's jobs report was bad news for the president (compared to 40 percent who said that it will have no effect on him, and 14 percent who said it was good news,) they seem to be primarily blaming the Republican party for the mess. In addition to the numbers above, only 34 percent have a favorable opinion of the GOP, compared to 55 percent who view the party unfavorably. In comparison, 44 percent view the Democratic party favorably while 45 percent have an unfavorable opinion.
This suggests that President Obama may have an opening to campaign against Congress as well as against Mitt Romney. Obama has recently shown signs of adopting this strategy with his renewed insistence that Congress pass the American Jobs Act.
Overall, the poll is unusually optimistic for Democrats. While it shows Obama leading Romney by a 50 to 42 percent margin, otherrecentpolls tend to show the two candidates tied.
Public Policy Polling surveyed 1000 registered voters for this survey, which has a margin of error of plus or minus 3.1 percent.