Pompeo Trip To Pyongyang Cancelled As Nuke Deal Unravels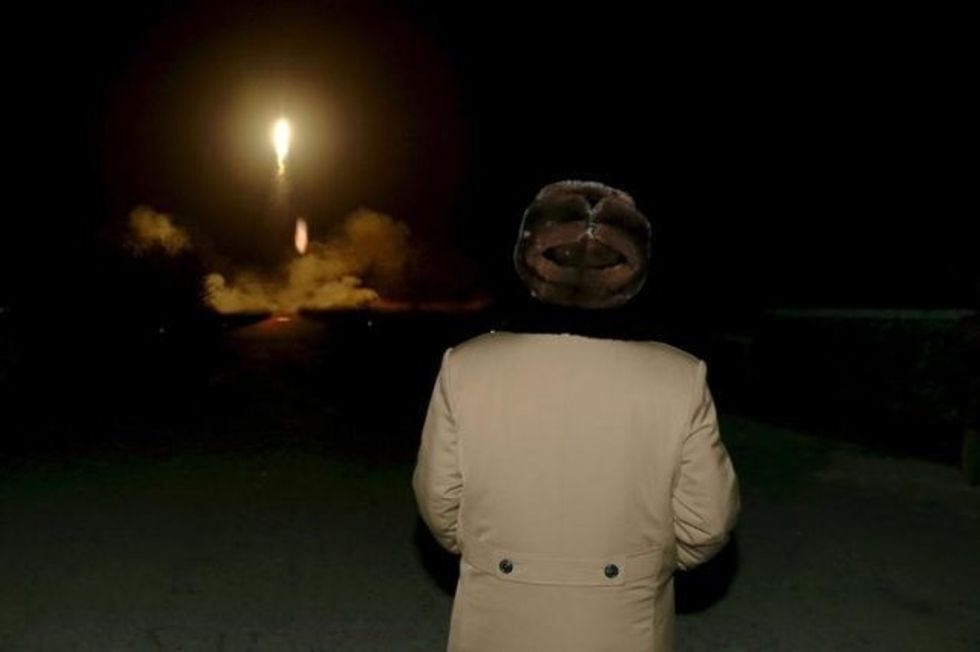 Reprinted with permission from Shareblue.
Trump finally conceded that "we are not making sufficient progress" with North Korea, after months of spinning his ridiculous summit with Kim Jong Un as a great success.
On Friday, he announced that a planned visit to North Korea by Secretary of State Mike Pompeo would not go forward — less than 24 hours after it was announced.
The change in plans also comes just one day after Trump's new envoy to North Korea, former Ford executive Stephen Biegun, also declared that Kim Jong Un agreed to "full denuclearization."
Trump also whined about China, writing that "because of our much tougher Trading stance with China, I do not believe they are helping with the process of denuclearization as they once were."
Amazingly, he still managed to have positive words for Kim.
"I would like to send my warmest regards and respect to Chairman Kim. I look forward to seeing him soon!" he wrote.
The administration's attempts at diplomacy have been a mess, with Trump pushing dangerous brinkmanship through loose rhetoric, then participating in a summit without any clear goals or parameters.
After the regime released propaganda footage from the meeting — including Trump breaking protocol and saluting the North Korean military — Trump declared victory and tweeted that "everybody can now feel much safer" and "there is no longer a Nuclear Threat from North Korea."
But soon evidence emerged that North Korea had not moved from its antagonistic posture. Yet Trump kept up the illusion of progress.
In fact, just a few days before the most recent announcement, Trump told Reuters, "I stopped nuclear testing. I stopped missile testing."
He also told the news service that North Korea no longer poses a nuclear threat.
But as Trump spoke, a new report from the International Atomic Energy Agency (IAEA) noted that it has "not seen any indication that nuclear activities in North Korea have stopped."
That report echoed others, some sourced to U.S. intelligence, doubting that North Korea has halted nuclearization. Satellite evidence has shown that North Korea is in fact still building facilities that would allow it to create long-range missile facilities.
Trump is all talk and bluster on North Korea, as he is on so many other topics. But global security is on the line when he behaves like this.
North Korea is a direct threat to close American allies like South Korea and Japan, and the rogue regime even represents a threat to American territory in the long run.
Instead of real diplomacy, Trump elevated "Chairman Kim" and appeased his own ego. The world has seen no tangible benefits from the embarrassing show that was put on, and the threat continues.
Trump's weak admission and attempt to downplay the threat he failed to seriously deal with is more evidence of just how bad he is at the "deals" he praises himself for.
Published with permission of The American Independent.