Popular Anti-Trafficking Bill Stalled Amid Abortion Debate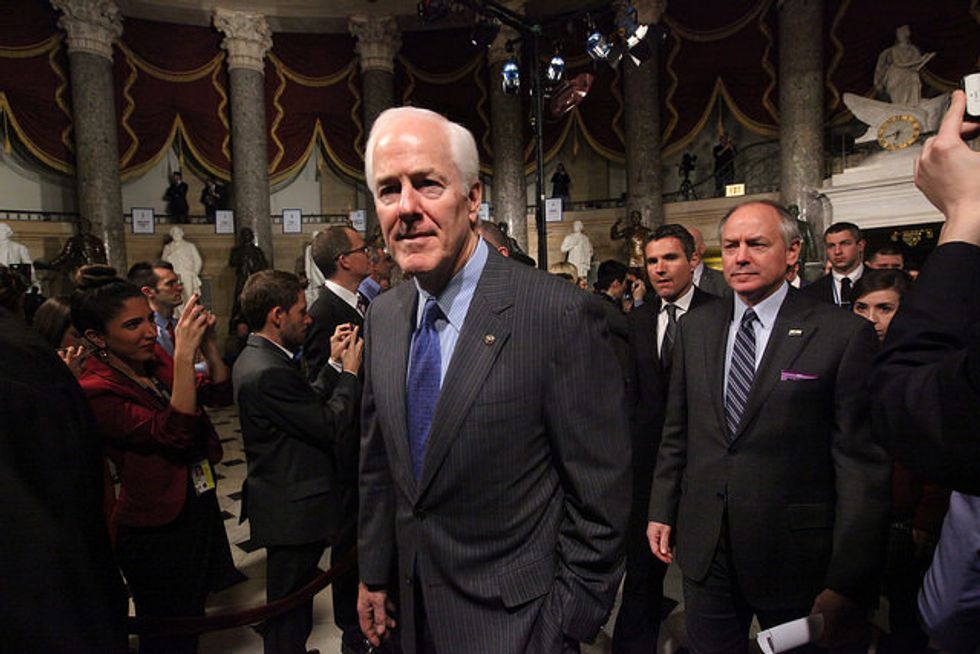 By Lisa Mascaro, Tribune Washington Bureau (TNS)
WASHINGTON — Hopes for passage of a popular bill to fight human trafficking were all but dashed Wednesday after the debate devolved into a partisan fight over restricting abortions.
What should have been an easy legislative win in Congress turned into a finger-pointing blame game. Democrats say Republicans slipped the abortion provision in without their knowledge; Republicans counter that Democrats should have been paying closer attention to the legislative language.
Now, the bipartisan bill that would establish a $30-million victims fund and provide law enforcement tools to clamp down on human trafficking appears headed for defeat.
"All of a sudden, some of our colleagues woke up, I guess, yesterday morning, and said … they were outraged," said Senator John Cornyn (R-TX), the bill's author. "It would be a real shame and a tragedy if something that was designed to help these vulnerable kids was killed here in the Senate."
The provision in question is the so-called Hyde amendment, which blocks taxpayer funds from being used to pay for abortion services except in cases of rape or incest or when the mother's life is in danger.
Congress typically approves the Hyde amendment each year as part of the annual spending package. But including it in the multiyear human trafficking bill brought objections from Senate Democrats, who viewed it as an expansion of already agreed upon abortion limits.
Including the Hyde amendment in the anti-trafficking bill would mean that in addition to not using taxpayer money for abortions, the fees criminals pay into the victims fund could not be used to fund the procedure.
Senate Minority Leader Harry Reid (D-NV) said if Republicans removed the abortion restrictions, Democrats would allow the bill to advance.
"Keep the abortion language out of the bill," Reid said.
Since the provision came to light this week, the Senate has been at a standstill. Democrats are waiting for Republicans to remove it. Republicans are waiting for Democrats, who are already on record as supporting the trafficking measure, to yield.
Neither option seems likely, which means the Senate will probably end the week with the bill's defeat.
Photo: U.S. Sen. John Cornyn (R-TX) in the Capitol Rotunda on the way to the State of the Union Address, Jan. 20, 2015. (James Cullum/Talk Radio News Service via Flickr)