Potential Presidential Candidates Are Slow To Say They're Running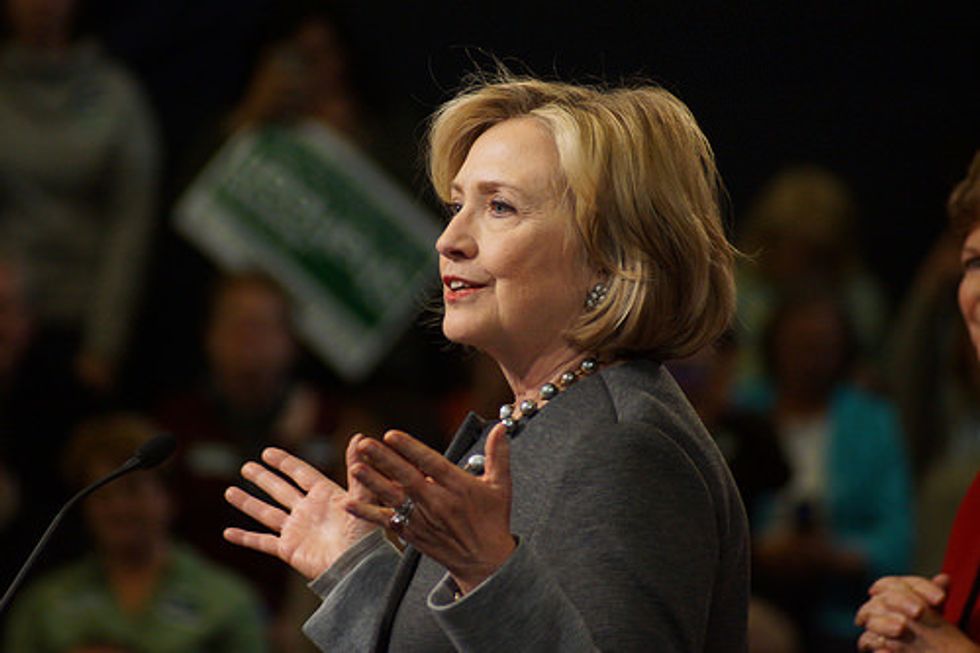 By David Lightman, McClatchy Washington Bureau (TNS)
WASHINGTON — There's one year to go before the presidential voting starts, and no one's even inching to the starting gate. No one has announced a candidacy. No one's close.
The field of potential candidates for the 2016 Democratic and Republican presidential nominations is quiet about running. They're raising money, ripping rivals, speaking at Iowa breakfasts, lunches and dinners — but they're holding back on announcements.
It's a stark contrast from 2007 — the last time there was no incumbent running — when most of the big-name candidates were all in by mid-February.
Three days after Christmas 2006, Democrat John Edwards began the election season with an announcement tour that began in at a home in New Orleans being rebuilt after Hurricane Katrina. On Jan. 20, 2007, Hillary Clinton declared "I'm in" on her website and released a 1 minute, 45 second video. She said she was "beginning a conversation with you."
That same month, Joe Biden, Bill Richardson and Chris Dodd joined the race. On Feb. 10, 2007, in the shadow of the Old State Capitol in Springfield, Ill., Barack Obama entered, and three days later, Mitt Romney announced in Michigan.
This year, no one's in a hurry.
Party bigwigs say the race has already begun in early-voting states such as Iowa. The evidence: More than 1,000 Iowa Republican activists spent all day Jan. 24 listening to potential candidates.
"That event allowed them to begin their campaigns without actually having to begin their campaigns," said Iowa Republican Chairman Jeff Kaufmann.
Republicans will gather at the Conservative Political Action Conference in Maryland later this month. A week later, at least eight potential candidates are to appear at Iowa Ag Summit. New Hampshire Republicans are organizing a big get-together in mid-April.
The candidates-in-waiting have a lot of reasons to stay coy:
• The Clinton factor. Hillary Clinton's decision, likely this summer, "buys people time. They want to see who they may be running against," said Judy Davidson, Scott County, Iowa, Republican chairwoman. If Clinton is out, a lot of Republicans and Democrats see big opportunities.
• The weather factor. The average Des Moines daily high temperature never climbs above freezing in January, and Manchester, N.H., is almost as cold. It's better to stage the big event in better weather.
• The legal factor. Once someone becomes a candidate under federal campaign-finance laws, the candidate has to disclose personal finances, register with the Federal Election Commission and file regular statements detailing spending and contributions.
• The scrutiny factor. Once you're really in, the media won't let you alone. If you're not, you can skip big events without looking rude and claim a reason to duck reporters. The Republican National Committee has cited 28 instances since last spring when Clinton's staff refused to respond to media requests.
• The Romney factor. The 2012 Republican nominee said last month that he was out. 2016 hopefuls pounced, now that his donors and supporters were free. That crowd and its money are now available, and that means a lot of time on the phone and in small meetings, not on the stump making speeches.
Then there's the practical way to look at an announcement: Has anyone ever won or lost because they delayed their candidacy announcement for a couple of months in the year before an election?
Photo: Mark Nozell via Flickr