President Carter Urges Georgia's Kemp To Resign
@FAWFULFAN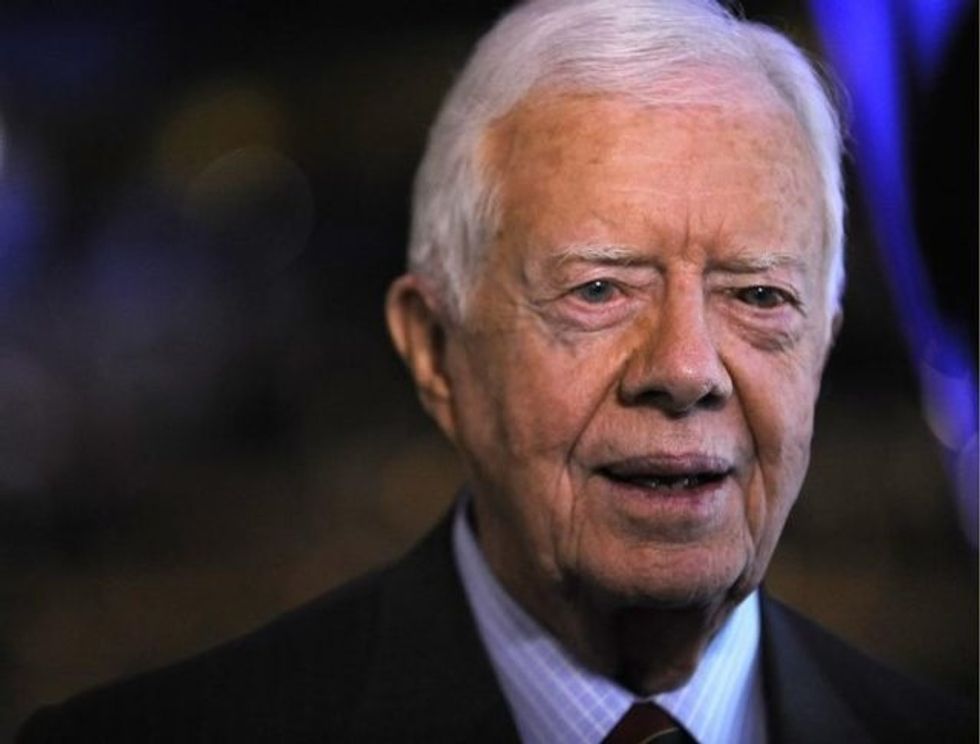 Reprinted with permission from AlterNet.
The Georgia gubernatorial race has been rocked by ugly incidents of racial voter suppression, as Republican candidate Brian Kemp, who also happens to be the state's top election administrator, runs against Stacey Abrams, the first African-American woman to win a major party nomination for governor of any state. This whole scenario has presented a gross conflict of interest, with calls mounting for Kemp to resign as secretary of state.
And one new voice joining those calls is Jimmy Carter, the former President of the United States and governor of Georgia, who on Monday sent a letter to Kemp urging him to step down.
"In Georgia's upcoming gubernatorial election, popular confidence is threatened not only by the undeniable racial discrimination of the past and the serious questions that the federal courts have raised about the security of Georgia's voting machines, but also because you are now overseeing the election in which you are a candidate," wrote Carter. "This runs counter to the most fundamental principle of democratic elections — that the electoral process be managed by an independent and impartial election authority. Other secretaries of state have stepped down while running for election within their jurisdiction, to ensure that officials without a direct stake in the process can take charge and eliminate concerns about a conflict of interest."
"In order to foster voter confidence in the upcoming election, which will be especially important if the race ends up very close, I urge you to step aside and hand over to a neutral authority the responsibility of overseeing the governor's election," Carter concluded. "This would not address every concern, but it would be a sign that you recognize the importance of this key democratic principle and want to ensure the confidence of our citizens in the outcome."
Kemp, who was recently caught on tape expressing his worry what would happen if too much of the electorate "exercises their right to vote," has faced outrage after his office "suspended" 53,000 voter registrations, primarily of people of color, for trivial errors like missing a hyphen in their name. On his watch, counties are also silently throwing out hundreds of absentee ballots based on "signature mismatches," a policy that is again disproportionately affecting black voters' ballots — although a federal court just ruled ballots can no longer be rejected for this reason without giving voters notice. Making matters worse, a recent investigation found that at least 340,000 voter registrations were improperly canceled by Kemp after he wrongly claimed the voters had moved from their previous address.
Kemp denies any wrongdoing and has called demands for him to resign "ridiculous."
Matthew Chapman is a video game designer, science fiction author, and political reporter from Austin, TX. Follow him on Twitter @fawfulfan.