Private-Sector Job Growth Slowed In May To 179,000, ADP Reports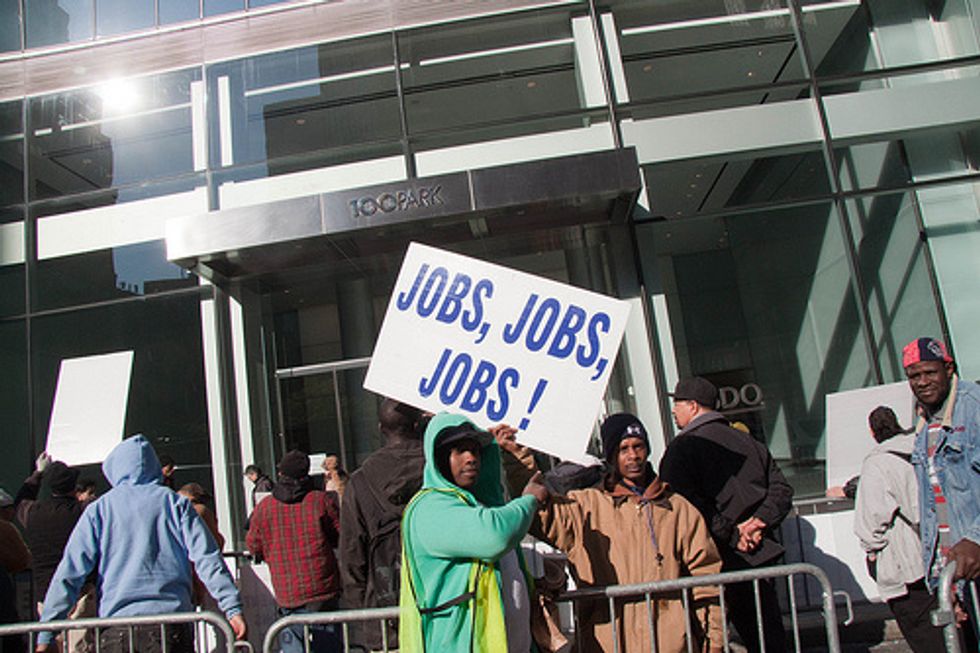 By Jim Puzzanghera, Los Angeles Times
Private-sector job growth slowed in May to 179,000, the lowest level since January, payroll firm Automatic Data Processing said Wednesday.
The figure was below analyst expectations for 210,000 net new jobs. ADP also revised down its April estimate by 5,000, to 215,000.
"After a strong post-winter rebound in April, job growth in May slowed somewhat," said ADP Chief Executive Carlos Rodriguez.
Still, the May figure was an improvement over the 163,000 net new jobs a year earlier and was in line with the average over the previous 12 months, he said.
The ADP report comes two days before the Labor Department's monthly report on private- and public-sector job growth. But it can be an unreliable indicator.
For example, ADP initially reported 220,000 net new private-sector jobs in April. The Labor Department said the figure was 273,000.
Some of that April growth was a bounce back from sluggish hiring in the winter because of extreme weather in much of the country. Economists have been expecting a slowdown in May.
The consensus forecast is that the Labor Department will report Friday that the economy added 213,000 net new jobs in May. The unemployment rate is projected to rise 0.1 percentage points to 6.4%.
May's private-sector job growth was disappointing, said Mark Zandi, chief economist of Moody's Analytics, which assists ADP in preparing the report.
"The job market has yet to break out from the pace of growth that has prevailed over the last three years," he said.
The slower growth last month came largely from less hiring by professional and business services companies, which added 46,000 net new jobs compared with 75,000 the previous month, Zandi said.
Companies that provide temporary workers in those fields might have become more cautious after aggressive hiring during the past year, he said.
Construction, another important industry, saw job growth drop by 2,000, to 14,000, in May, the lowest level since August, ADP said.
In a positive sign, hiring by manufacturing firms increased sharply, with 10,000 net new jobs in May compared with 2,000 the previous month, ADP reported. It was the best job growth for that sector since December.
Photo: Samuel Huron via Flickr