Pro-Russian Mob Attacks Building In Ukraine's Donetsk
@AFP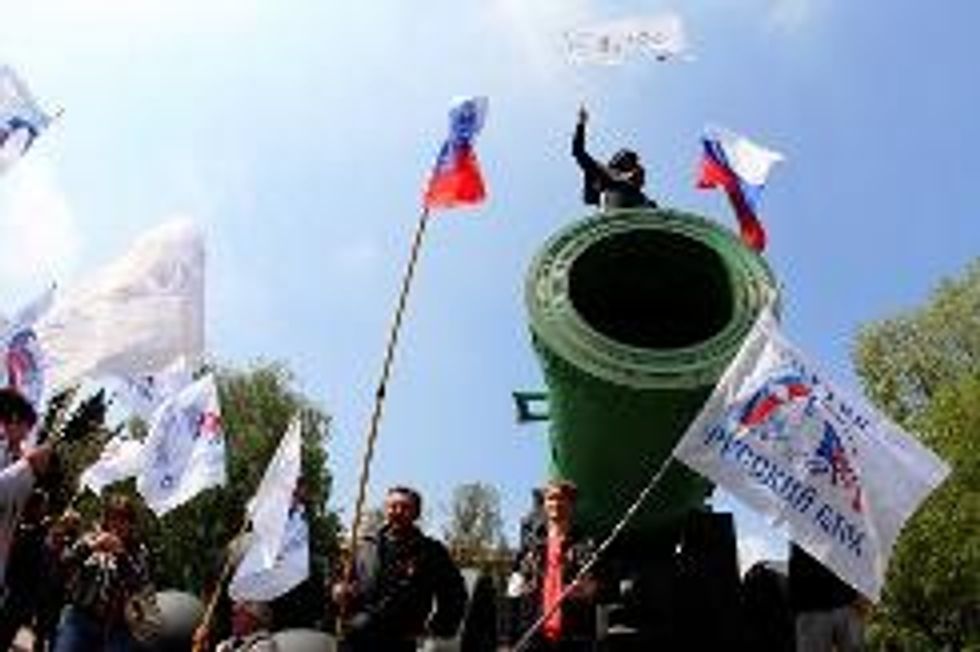 Donetsk (Ukraine) (AFP) – A crowd of some 300 pro-Russian militants attacked the prosecutor's office in the eastern Ukrainian city of Donetsk on Thursday, AFP reporters on the scene said.
The mob hurled rocks at around 100 riot police defending the building, who responded with stun grenades and tear gas, in the latest unrest to hit the crisis-wracked eastern part of Ukraine.
The crowd stripped weapons and shields from some of the police, several of whom fled.
At least four police officers were wounded in the clashes as the crowd, some of whom were chanting "fascists, fascists," set upon them.
The building came under attack from several sides, according to AFP reporters. There were no visible signs of firearms being used.
Donetsk, an industrial hub of one million people, is the heart of what separatists call their "Donetsk Republic."
It was already the scene of violent clashes on April 28 when men armed with knives, baseball bats and iron bars attacked a pro-Kiev rally.
The Western-backed government in Kiev has admitted it had effectively lost control of the increasingly chaotic east, with interim president Oleksandr Turchynov saying they were "helpless" to prevent rebels over-running towns.
More than a dozen towns and cities in eastern Ukraine are already in the grip of the separatists, who have vowed to hold a referendum on May 11 on independence from Kiev and closer ties with Russia.
©afp.com / Alexander Khudoteply