Putin Orders Start Of Russian Forces' Withdrawal From Syria
@reuters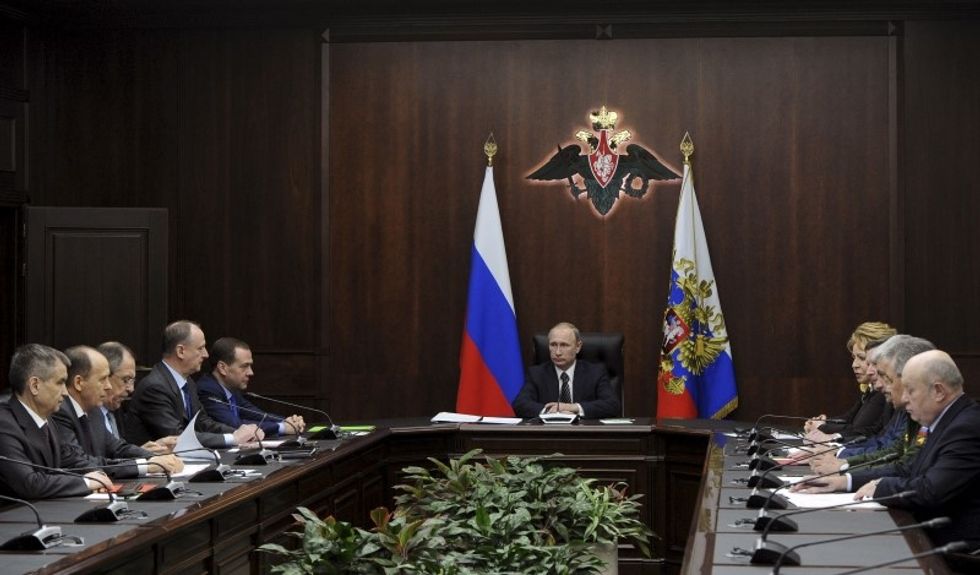 MOSCOW (Reuters) – Russian President Vladimir Putin on Monday ordered his military to start the withdrawal of the main part of Russia's forces from Syria, saying that the Russian military intervention had largely achieved its objectives.
Putin, at a meeting in the Kremlin with his defense and foreign ministers, said the pullout should start from Tuesday. He also ordered that Russia intensify its role in the peace process to end the conflict in Syria.
Kremlin spokesman Dmitry Peskov said Putin had telephoned Syrian President Bashar al-Assad to inform him of the Russian decision.
(Reporting by Denis Dyomkin; Writing by Christian Lowe)
Photo: Russian President Vladimir Putin chairs a meeting with members of the Security Council at the National defence control centre in Moscow, Russia, March 11, 2016. REUTERS/Mikhail Klimentyev/Sputnik/Kremlin