Ray Rice Suspension Overturned
@AFP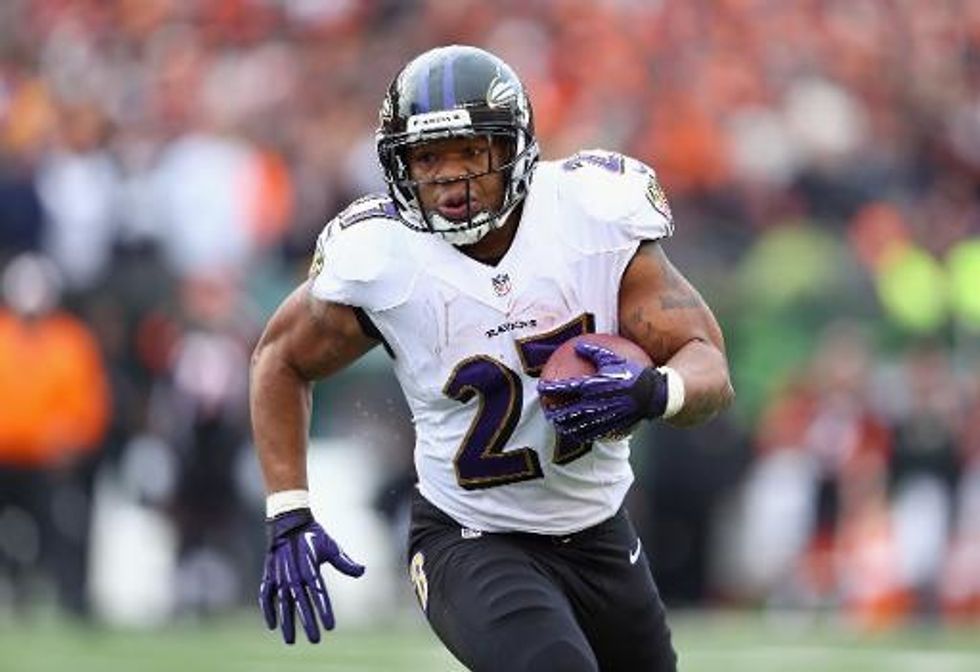 Los Angeles (AFP) – Former Baltimore Ravens running back Ray Rice, who was suspended indefinitely earlier this year for domestic violence, won his appeal Friday, meaning he could return to the National Football League.
Rice — who was cut by the Ravens — is now a free agent, and eligible to play if another team signs him, his lawyer Peter Ginsberg told USA Today.
The 27-year-old Rice had been sacked by the Ravens and kicked out of the NFL indefinitely in September after the emergence of video showing him punching his now-wife Janay Palmer unconscious in a casino elevator in February.
A former federal judge, Barbara Jones, presided over the appeal hearing earlier this month in New York as an arbitrator appointed by NFL Commissioner Roger Goodell.
Rice, who helped the Ravens to a Super Bowl victory in 2013, was initially suspended for two games when a first video of the incident surfaced.
But a second video, showed him punching Palmer in the head, sparked a nationwide furor and prompted the Ravens to sack Rice and the NFL to ban him indefinitely.
Many had criticized Goodell for his handling of the case, saying the initial two-game suspension was too lenient.
The Rice case is one of several violent off-field incidents that have roiled the hugely popular and lucrative NFL, sparking criticism from fans, sponsors and even U.S. lawmakers.
AFP Photo/Andy Lyons