Recreational Drones Will Need To Be Registered, FAA Says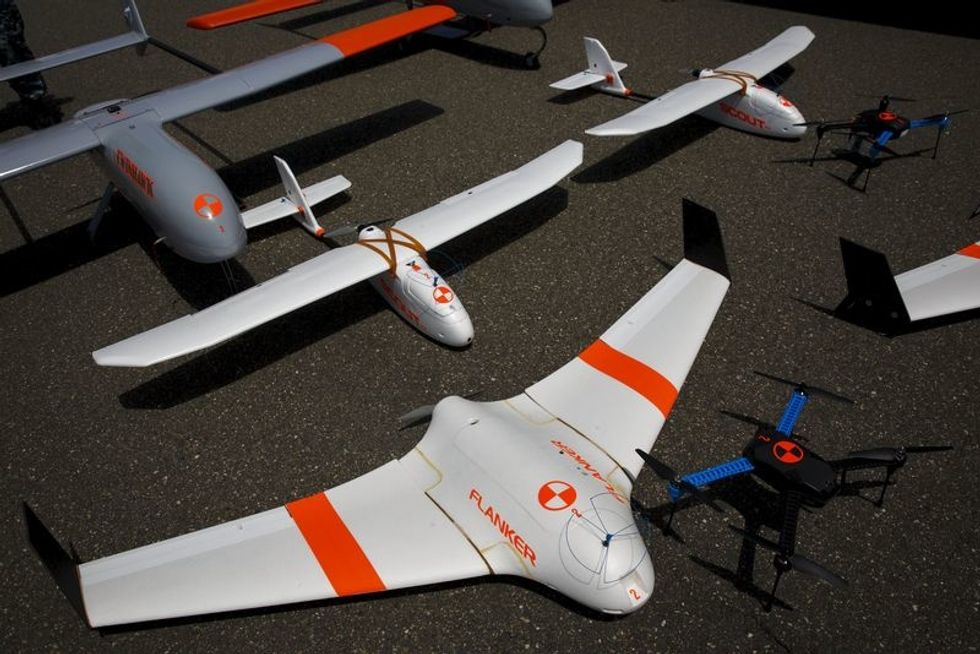 By Linda Loyd, The Philadelphia Inquirer (TNS)
PHILADELPHIA — Just in time for the holidays, when thousands of drones will be received as gifts, the Federal Aviation Administration announced Monday that recreational pilots and hobbyists must register all drones weighing between 0.55 pounds and 55 pounds, including on-board cameras, by Feb. 19, 2016.
Anyone flying a drone, or unmanned aircraft, for recreational purposes after that date will face a civil penalty up to $27,500 and potential criminal charges, including a fine up to $250,000 and three years in prison, the agency said.
The registration fee is $5, but the FAA said it will waive the fee for the first 30 days, between Dec. 21 and Jan. 20, to encourage participation.
Drone fliers will be asked to provide their name, home, address, and email address. The online application will generate a certificate of aircraft registration/proof of ownership that will include a unique identification number, which must be marked on the drone.
Registration begins Dec. 21, and covers civilian pilots and hobbyists, but not folks who operate drones for commercial purposes. The FAA said it will begin online registration of drones operated for commercial purposes sometime next spring, but did not give a specific date.
Unmanned aircraft owners can register by mail, or the Web at www.faa.gov/uas/registration, and must be at least 13 years old, the FAA said.
"Make no mistake: unmanned aircraft enthusiasts are aviators, and with that title comes a great deal of responsibility," said Department of Transportation secretary Anthony Foxx. "Registration gives us an opportunity to work with these users to operate their unmanned aircraft safely."
Drone hobbyists with more than one model aircraft will have to register only once, and can use the same identification number for all their model unmanned aircraft. The registration is valid for three years, the FAA said.
"We expect hundreds of thousands of model unmanned aircraft will be purchased this holiday season," said FAA Administrator Michael Huerta. "Registration gives us the opportunity to educate these new airspace users before they fly so they know the airspace rules and understand they are accountable to the public for flying responsibly."
©2015 The Philadelphia Inquirer. Distributed by Tribune Content Agency, LLC.
Photo: FireFlight UAS unmanned aerial vehicles TwinHawk, Scout, Flanker, and Hawkeye 400, are displayed on the tarmac during "Black Dart", a live-fly, live fire demonstration of 55 unmanned aerial vehicles, or drones, at Naval Base Ventura County Sea Range, Point Mugu, near Oxnard, California July 31, 2015. REUTERS/Patrick T. Fallon