Rep. Bennie Thompson Stands By Remarks About Race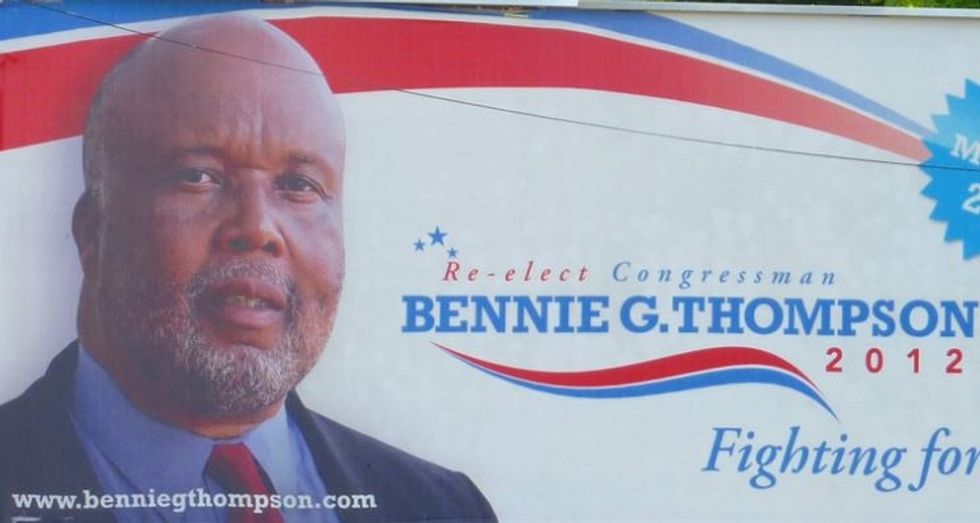 By Greg Gordon and William Douglas, McClatchy Washington Bureau
WASHINGTON — Facing an icy silence from the conservative targets of his racism charges, veteran Democratic Rep. Bennie Thompson of Mississippi on Wednesday refused to back down from highly charged remarks in a weekend radio interview.
Thompson, a senior member of the Congressional Black Caucus, first let fly with the comments in an interview this past weekend on a New Nation of Islam radio show. In a matter of minutes during his call-in chat, he accused Senate Minority Leader Mitch McConnell of Kentucky of making a "racist statement" and said that conservative opposition to Obamacare is rooted in racism.
He labeled Supreme Court Justice Clarence Thomas an "Uncle Tom." And he alleged that Republican Gov. Phil Bryant of Mississippi turned down $426 million in Medicaid funding as part of Obamacare "just because a black man created it."
The radio program is obscure enough that it took a few days for his salvos to circulate. But by Wednesday, the remarks were national news and reporters were clustered around Thompson in a Capitol Hill hallway, asking for clarification.
As for his assertion that Republicans have opposed President Barack Obama because he's black, Thompson said, "I've been here a long time. … I've never seen the venom put forth on another candidate or president like I've seen with this president. And that's my opinion."
As word of the 11-term congressman's comments spread across the Internet, however, his views got a chilly reception just a day after National Basketball Association Commissioner Adam Silver banned Los Angeles Clippers owner Donald Sterling for making racial slurs against blacks in a taped private conversation.
Supreme Court spokeswoman Kathy Arberg said Thomas declined to comment.
A spokesman for McConnell also declined to comment.
Bryant, in a statement, said: "Those types of inflammatory statements don't deserve a response."
But Norman Ornstein, a congressional scholar at the conservative-leaning American Enterprise Institute, said he couldn't "give Bennie Thompson a pass on this."
"Getting into language like calling Thomas an 'Uncle Tom' is another example of how the culture and the language has been coursened" in Washington, he said.
Ornstein said that "sensitivities are particularly high right now on the racial front," in the wake of Sterling's banishment, nationwide publicity over Nevada rancher Cliven Bundy's bigoted comments and conservative rocker Ted Nugent's verbal assault on Obama, whom he called a "subhuman mongrel."
"If we continue to descend down into this kind of language, it's not going to help solve any of these problems," Ornstein said.
Facing reporters in the hallway of the Longworth House Office Building on Capitol Hill, Thompson tried to explain himself.
On Thomas, he said, "Well, if you look at his decisions on the court, they have been adverse to the minority community, and the people I represent have a real issue with an African-American not being (sensitive) to those issues."
He mentioned Thomas' votes favoring tougher voter identification requirements and narrowing affirmative action programs that help minorities gain access to jobs and higher education, as well as his opposition to Obama's Affordable Care Act.
"All those issues are very important," Thompson said, "and for someone in the court who is African-American and not sensitive to that is a real problem."
When CNN reporter Dana Bash asked whether "Uncle Tom" was a racially charged term, Thompson replied, "For some it is, for others it's the truth."
Photo: OnlyByGrace via Flickr