Rep. Darrell Issa's Latest Issue: Ebola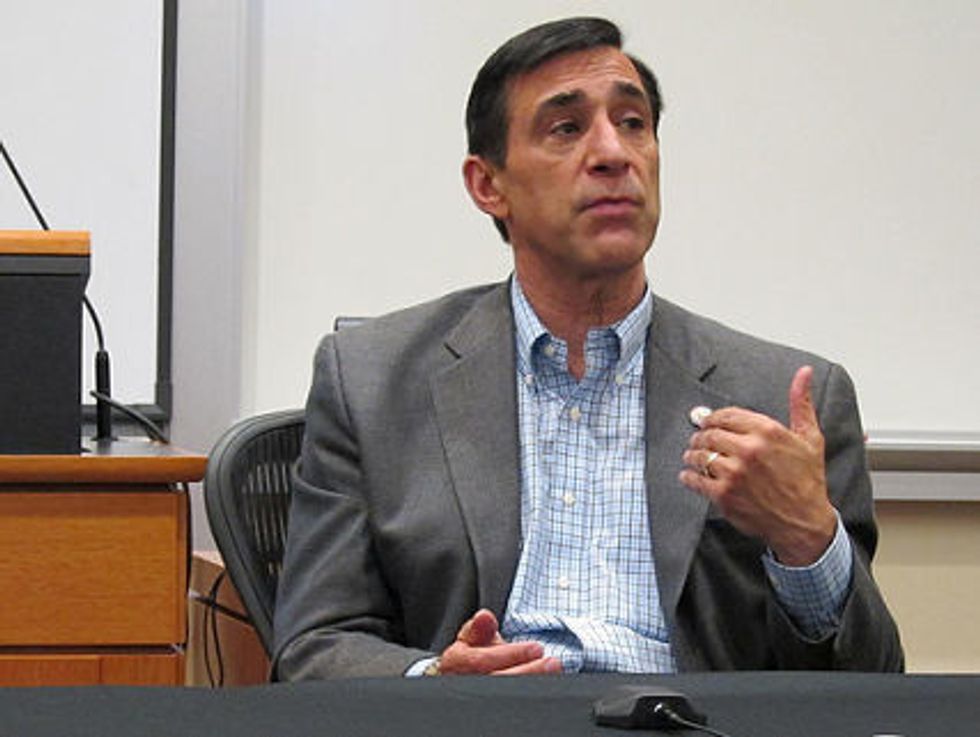 By Evan Halper, Tribune Washington Bureau (MCT)
WASHINGTON — As the Obama administration works to calm public anxiety over Ebola, congressional Republicans will take fresh aim Friday at its missteps in responding to the disease and its strategy for containing the virus.
The House Oversight and Government Reform Committee inquiry comes after lawmakers have already berated the administration, registering their outrage at its refusal to ban travel from African nations afflicted by Ebola and its failure to stop a nurse infected with Ebola from boarding a commercial airline in Texas.
The hearing also will begin one day after a new case of Ebola was diagnosed in a New York City doctor who had recently returned from treating Ebola patients in Guinea, one of the three countries hit hardest by the outbreak in West Africa.
The proceeding is expected to get particularly heated. And the chairman of the oversight committee is San Diego-area Republican Darrell Issa, an unyielding critic of the administration. Issa has used the chairmanship to take the lead, sometimes to the dismay of his GOP colleagues, on some of the most politically incendiary investigations of the last few years. His inquiries into the attack on the American Consulate in Benghazi, Libya, and the targeting of conservative nonprofits by the IRS loom large in the bitter partisan divide that paralyzes Congress.
At the end of one of the IRS hearings in March, the top Democrat on the committee, Elijah E. Cummings of Maryland, was making remarks critical of Issa when the GOP congressman signaled to his staff, hand across his neck, to turn off the sound. Cummings' mic went dead.
The Ebola hearing will be among Issa's last as chairman of the committee. As is custom in the House, he is soon relinquishing the gavel after three years in the high-profile post.
But with the Ebola issue, the administration has given the GOP firebrand fodder to take some parting shots. The various missteps public health officials have acknowledged are sure to be targets, as is the administration's refusal to send its newly appointed Ebola czar, veteran Democratic strategist Ron Klain, to testify. Klain just started the job Wednesday, and administration officials said he is not yet prepared to testify before Congress.
Photo: stanfordsis via Flickr