Rep. Duncan Hunter Will Plead Guilty To Misuse Of Campaign Funds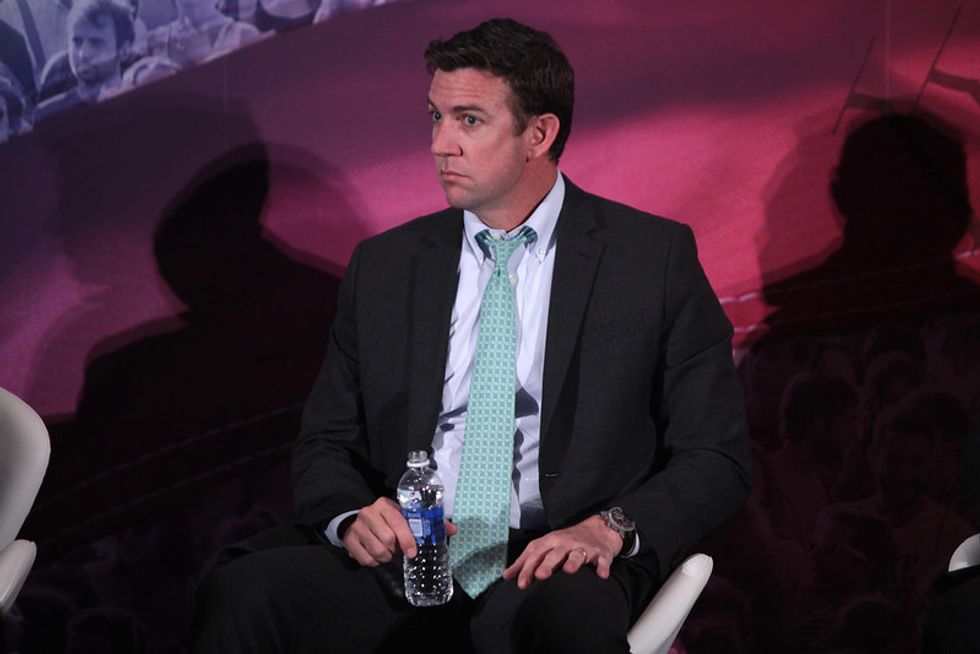 Indicted Rep. Duncan Hunter (R-CA) will plead guilty on Tuesday to at least one charge in the campaign finance case he faces, the San Diego Union Tribune reported.
Hunter was indicted for illegally using hundreds of thousands of dollars in campaign funds for personal expenses, such as a family vacation to Italy, his children's private school tuition, and home repairs, among other things. Hunter was also accused of using campaign cash on mistresses, some of whom were members of his staff.
Hunter — one of the first sitting members of Congress to endorse Donald Trump in the 2016 election — had professed his innocence, claiming he was being prosecuted as part of a political witch hunt. He threw his wife, Margaret, under the bus, saying she was at fault for the misuse of campaign funds.
However, his wife had already pleaded guilty to the scheme back in June.
The San Diego Union Tribune reported that Hunter claims he is pleading guilty because of his children.
"It's important not to have a public trial for three reasons, and those three reasons are my kids," Hunter told a local news station, according to the newspaper.
It is unclear whether Hunter plans to resign from Congress after his guilty plea.
Hunter is now the second Republican member of Congress to plead guilty to a federal crime this year.
Former Rep. Chris Collins (R-NY) pleaded guilty to insider trading, and subsequently resigned from Congress.
Published with permission of The American Independent Foundation.
Photo Credit: Gage Skidmore