Rep. Schiff: 'There's Plenty Of Evidence' Showing Trump-Russia Conspiracy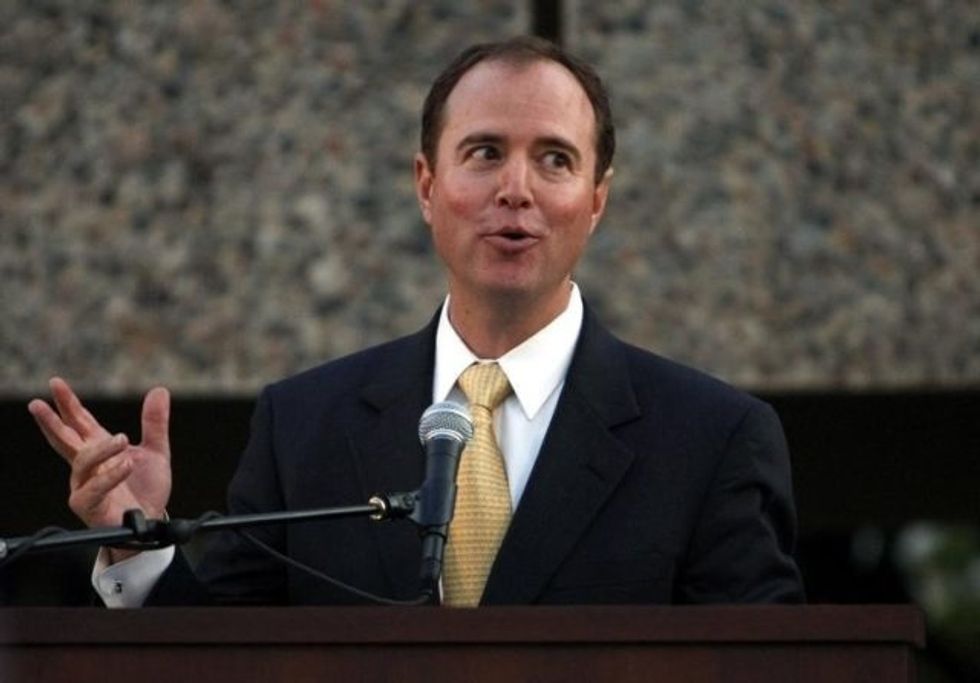 Reprinted with permission from Shareblue.
Trump has been lying about evidence of his presidential campaign's collusion with Russia for so long that some journalists are beginning to believe it. But the House Intelligence Committee's ranking member, Adam Schiff (D-CA), totally destroyed that false narrative on Sunday.
On this weekend's edition of CBS News' "Face the Nation," host Margaret Brennan tried to get Schiff to agree to the lie that Trump has been telling for over a year now — that there is "no evidence of collusion" between his campaign and Russia.
"Can you agree that there has been no evidence of collusion, coordination, or conspiracy that has been presented thus far between the Trump campaign and Russia?" Brennan asked Schiff.
"No, I don't agree with that at all," Schiff replied. "I think there's plenty of evidence of collusion or conspiracy in plain sight."
Schiff added that he doesn't mean a court has found "proof beyond a reasonable doubt of a criminal conspiracy." That burden of proof is up to special counsel Robert Mueller to establish, Schiff said.
But, Schiff explained, that definitely doesn't mean there is "no evidence" of collusion in the public record.
As Schiff began to cite examples of this public evidence, Brennan interrupted him.
"So, you acknowledge that the FBI has not presented it thus far?" she asked. "I'm drawing this distinction because the White House is drawing this distinction."
Schiff responded that Congress is "doing our own investigation," and that Mueller and the FBI won't be presenting proof directly to Congress.
But Congress doesn't need to hear from Mueller in order to find evidence of Trump's collusion.
"We [in Congress] have revealed evidence, I think, that certainly goes to the issue of conspiracy and collusion, a lot of which is now public," Schiff said.
In fact, Trump himself gave even more public evidence of collusion on Sunday morning.
Trump admitted on Twitter that the true purpose of the June 2016 Trump Tower meeting was, indeed, to conspire with agents of the Russian government to obtain dirt on Hillary Clinton.
And as Schiff indicated, it is already public knowledge that before and after that meeting, Trump engaged in a pattern of behavior that suggests this effort at collusion was successful.
Trump's own legal team has refused to rule out that Trump may have known about the infamous Trump Tower meeting in advance.
And Trump's former personal attorney, Michael Cohen, reportedly says that Trump not only knew about the meeting in advance, but approved of it in the presence of multiple witnesses.
And special counsel Robert Mueller's indictments of a dozen Russian intelligence officials contained information about contacts the Trump campaign had, through an intermediary, with the Russian hacking operation.
Trump and his team can repeat the "no collusion" lie all they want — but experienced lawmakers like Adam Schiff aren't going to let them get away with it, and neither should journalists.
Published with permission of The American Independent.