Report: Did Fox News Fabricate 'Federal' Source On Seth Rich Conspiracy?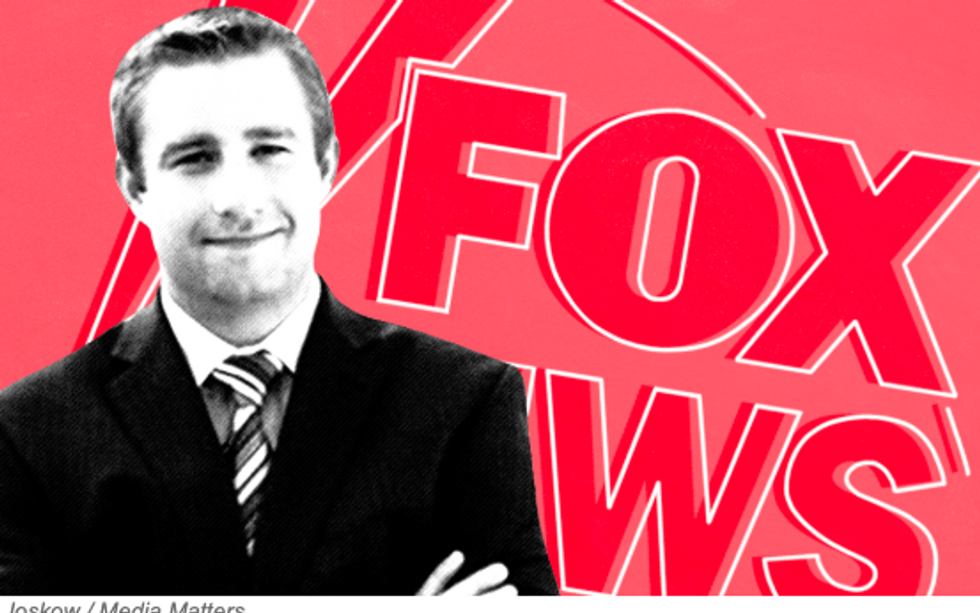 Reprinted with permission from Media Matters.
Fox News editors "came to have doubts" about whether the network's sole source for its subsequently retracted bombshell report that murdered Democratic National Committee staffer Seth Rich had delivered tens of thousands of DNC emails to WikiLeaks "actually existed," according to a new report from Yahoo News.
In May 2017, FoxNews.com published a story from investigative reporter Malia Zimmerman which relied on an anonymous "federal investigator" from an unnamed agency to claim that Rich had provided WikiLeaks with the emails, contradicting the U.S. intelligence community's assessment that Russian intelligence operatives had done so. That story — and the network's strident on-air segments about it — amplified a long-debunked conspiracy theory that had circulated online since Rich's death 10 months earlier, engulfing his family in a new wave of pain and sorrow.
The FoxNews.com article collapsed within hours, and a week later, Fox retracted it, saying it "was not initially subjected to the high degree of editorial scrutiny we require for all our reporting." The network promised an internal investigation into how it had published the report.
No findings from that internal probe have ever been publicly revealed. Yahoo News chief investigative reporter Michael Isikoff provides a possible explanation for why in a Tuesday story promoting "Conspiracyland," a forthcoming Yahoo News podcast on the Rich conspiracy theories:
"Conspiracyland" quotes a source familiar with the network's investigation saying that Fox executives grew frustrated they were unable to determine the identity of the other, and more important, source for the story: an anonymous "federal investigator" whose agency was never revealed. The Fox editors came to have doubts that the person was in fact who he claimed to be or whether the person actually existed, said the source.
"Conspiracyland" will also detail how Russian intelligence agents planted the initial spate of Rich conspiracy theories and then-White House chief strategist Steve Bannon's role in advancing the story, according to Isikoff.
Zimmerman reported that the unnamed "federal investigator" — whom Fox executives were reportedly unable to identify and whose existence Fox editors came to question — "said 44,053 emails and 17,761 attachments between Democratic National Committee leaders, spanning from January 2015 through late May 2016, were transferred from Rich to" a WikiLeaks operative.
Over the next week, Fox commentators would trumpet this claim as evidence undermining the conclusion that Russia had provided the DNC emails and thus debunking "the whole Russia collusion narrative," as star host Sean Hannity put it.
Publishing a story that purported to dispute the findings of U.S. intelligence agencies based on a single unnamed source was journalistically questionable. But if that source didn't actually exist, it represents malpractice on a truly shocking level that the network would be loathe to reveal (Fox "declined to comment" to Isikoff, "citing ongoing litigation against the news network brought by the Rich family"). And this isn't the first time Zimmerman's use of anonymous sources has been called into question.
No one at Fox has been publicly disciplined for their role in the Rich mess, as Isikoff noted. Indeed, several key players were subsequently promoted.
The network raised Greg Wilson, who edited Zimmerman's story, to managing editor of FoxNews.com the following month. Porter Berry, the executive producer of Hannity's show as the host went on nightly diatribes about the Rich case, now oversees all of the network's digital content as a Fox vice president. Laura Ingraham, who suggested on air that the Rich family was covering up his death for partisan gain, now has her own prime-time show.
Meanwhile, Zimmerman still has her job at Fox, and Hannity speaks every night to an audience of millions. This lack of accountability is typical at the network.
"Most other news outlets, these situations come up, but they are dealt with appropriately," a senior Fox News employee told CNN about the network's response to its Rich coverage in 2017. "People are fired, they are disciplined or whatever. But this is like classic Fox. No one ever gets fired from Fox for publishing a story that isn't true."
(In May, Media Matters published a series marking the two-year anniversary of Fox's publication of a story — retracted seven days later — that promoted the conspiracy theory that murdered Democratic National Committee staffer Seth Rich, and not the Russians, had provided DNC emails to WikiLeaks. Read part one, part two, part three, part four, part five, and the timeline of events.)
IMAGE: Murdered former Democratic National Committee staffer Seth Rich.