Report: House Committee Probing Rep. Jordan In Ohio State Scandal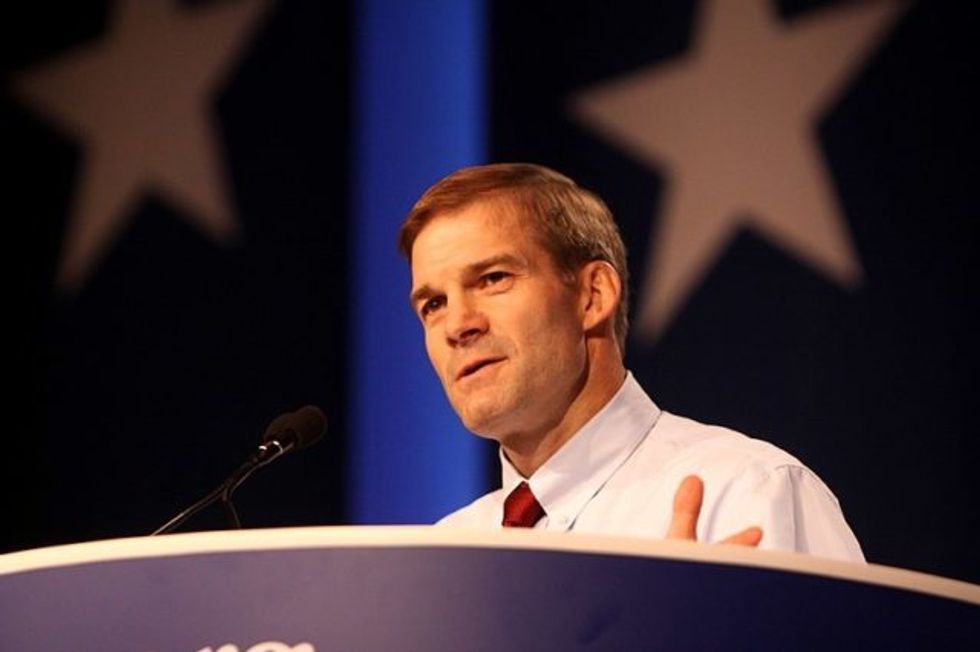 Reprinted with permission from Alternet.
Rep. Jim Jordan (R-OH) faced a firestorm last year when former players on the Ohio State wrestling team, where he served as an assistant coach, accused him of ignoring a massive sex abuse scandal. Dr. Richard Strauss was molesting male athletes for decades, a new independent report found, while coaches and administrators knowingly turned a blind eye.
Jordan has denied any knowledge of the abuse while it was happening, but former athletes have claimed he was aware and that the wrestlers spoke openly about it at the time. And on Friday, NBC News reported that the House Committee on Education and Labor has begun examining the allegations of Jordan's involvement in the scandal, citing an anonymous committee aide.
Ian Fury, Jordan's communications director, tried to claim he the congressman was vindicated by the report, pointing to its claim that it "did not identify any other contemporaneous documentary evidence indicating that members of the OSU coaching staff, including head coaches or assistant coaches, received or were aware of complaints regarding Strauss' sexual misconduct."
However, the report also found that survivors, many of whom believed the coaches were aware of the abuse, were "both highly credible and cross-corroborative."
Mike DiSabato, one of the former athletes who sparked the investigation by coming forward, told NBC News that the report appears to support and bolster his account, adding: "Jim Jordan knew, they all knew, and they did nothing."
IMAGE: Rep. Jim Jordan (R-OH).