Report: Obamacare Actually Works, Insures Americans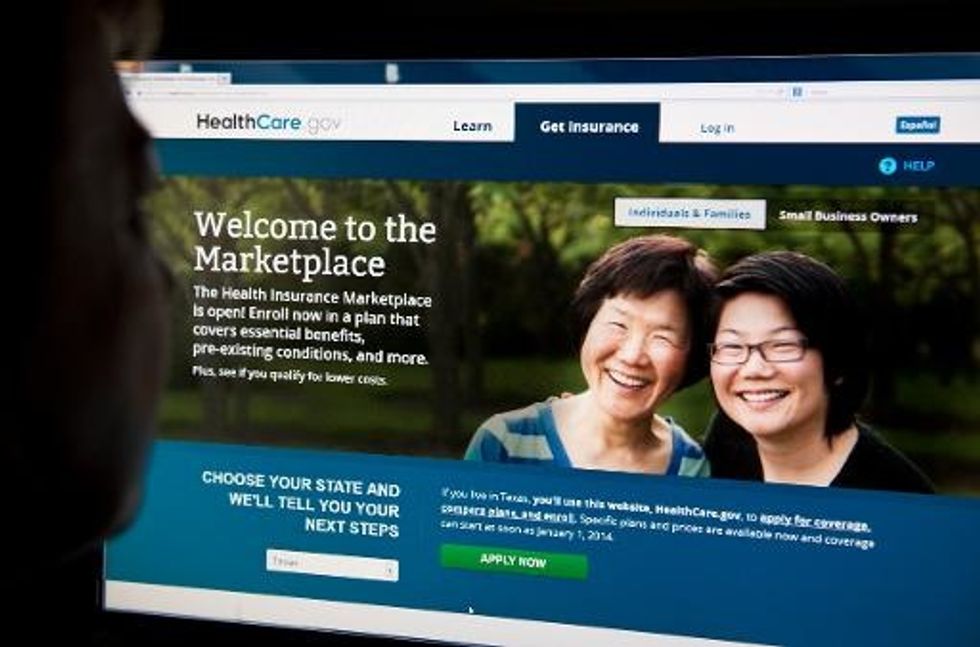 While the right's been busy denouncing the Affordable Care Act, the health care law has been working and benefiting millions of Americans. According to the Commonwealth Fund's new tracking survey, the number of uninsured adults decreased from 20 percent in July-September 2013 to 15 percent in April-June 2014, which means that 9.5 million more people became insured during that period.
The survey states that the law is on track to meet the Congressional Budget Office's projections.
The Affordable Care Act has especially helped young adults. The rate of uninsured people aged 19-34 dropped from 28 percent in July-September 2013 to 18 percent, which is the largest success rate for any age group—5.7 million fewer young adults are now without health insurance.
The percentage of uninsured Latinos also dropped significantly, from 36 percent to 23 percent. Latinos are more likely than any other racial or ethnic group to not have health insurance, but they increased their coverage at a better rate than any other group.
African-Americans are the only group whose coverage barely improved; those without health insurance only decreased by 1 percent, from 21 percent to 20 percent. Bloomberg View's Christopher Flavelle points out that this lack in coverage isn't down to misinformation about the marketplace, but that 62 percent of black respondents live in states with Republican governors who have rejected federal money to expand Medicaid. In states that didn't expand Medicaid, 36 percent are still uninsured, a number that only declined by 2 percent from last year. For the law to actually work for everyone, more minorities will need to be able to sign up.
The Affordable Care Act is also helping the poor. The report says that insurance plans "targeted at low- and moderate-income Americans are having their intended effect." The percentage of uninsured with incomes under 138 percent of the poverty level dropped from 35 percent to 24 percent, while the uninsured rate declined from 32 percent to 22 percent for adults who earn between 138 percent and 250 percent of poverty.
The survey also finds that 68 percent of adults eligible for new health coverage are aware that the marketplace exists, and that 43 percent of those people have visited one, compared to only 24 percent who did in December; 51 percent who visited the website signed up for a plan, and 62 percent would not have been able to afford health care without the Affordable Care Act—60 percent have already filled a prescription or visited a health care provider.
Of the newly insured, 78 percent said they were "very or somewhat satisfied" with their new plans, though only 54 percent said that their plans included all or some of the doctors they wanted; 81 percent said they were "very or somewhat optimistic" that Obamacare will make it easier for them to get the health care they need, and 58 percent said they were better off than before. Even 74 percent of previously uninsured Republicans are satisfied with their plans.
These positive numbers should make it harder for the right to argue that the law is hurting Americans. However, the Obama administration still needs to work on improving public opinion of the law, especially as it gets closer to the midterms. The latest Rasmussen Reports poll shows that 51 percent of Americans still oppose the individual mandate.
The Commonwealth Fund surveyed 4,425 people and was conducted from April 9-June 2.
AFP Photo/Karen Bleier
Interested in national news? Sign up for our daily email newsletter!